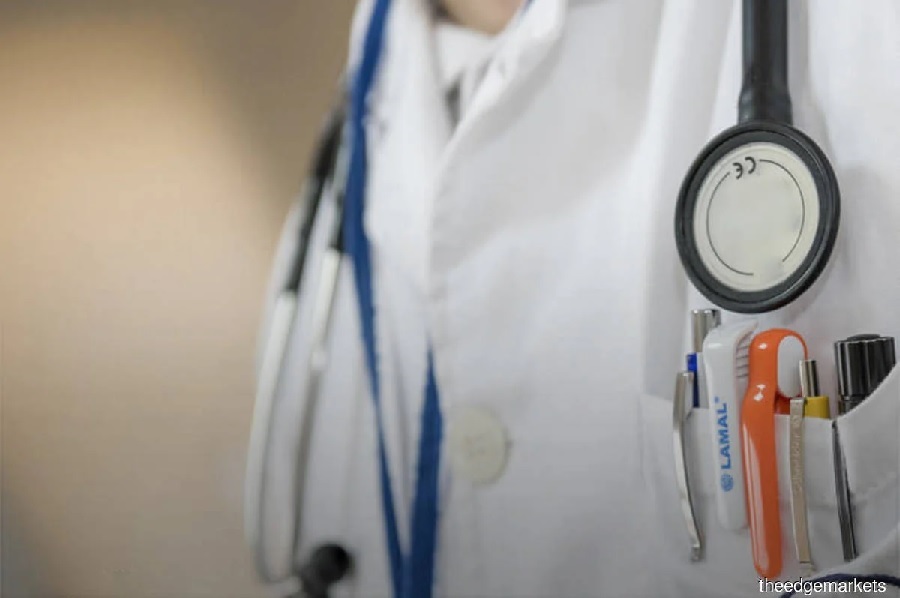 KUALA LUMPUR (Oct 30): The Ministry of Health (MoH) has increased the bed capacity in hospitals and Quarantine and Low-Risk Treatment Centres (PKRC) to treat Covid-19 patients.
The ministry has a total of 16,060 beds compared to 11,076 beds on Oct 17. This comprised 3,825 beds at hospitals and 12,235 beds at quarantine and low-risk treatment centres, according to MoH director-general Tan Sri Dr Noor Hisham Abdullah via his Twitter account.
In Sabah alone, the MoH provided 8,375 beds, up from 5,713 beds announced by the ministry on Oct 26.
Of the 8,375 beds, 1,007 are beds at hospitals while the remaining 7,368 beds are at quarantine and low-risk treatment centres.
Based on data released by the ministry, 77% of beds at public hospitals in Sabah were taken up as at Oct 29, representing about 773 beds, while 43% or 3,148 beds at quarantine and low-risk treatment centres were occupied.
Since Sept 26, the number of active Covid-19 cases in Malaysia has been on an upward climb, with a triple-digit jump in daily infections from the start of this month.
Malaysia's active cases — which carry high transmission risks — stood at 10,087 as the country recorded 649 daily cases yesterday. The cumulative confirmed coronavirus infections had increased to 30,090.
Sabah has continued to report the highest number of daily cases in Malaysia in the past three weeks. Just yesterday, the Borneo state recorded 352, representing 54% of the total daily cases. Meanwhile, Selangor had 135 new cases, followed by Negeri Sembilan (43), Kedah (37), and Kuala Lumpur (23).
Sabah had a total of 14,053 confirmed infections — the highest among all states and federal territories.
Selangor — the second worst hit state — had a total of 4,495 cases, followed by Kuala Lumpur (3,014), Kedah (2,117), Negeri Sembilan (1,559) and Penang (957).
According to the two-week period data from Oct 16 until Oct 29 provided by the MoH's Crisis Preparedness and Response Centre (CPRC), Sabah had 8,256 active cases compared to Selangor, which had 1,482 active cases, Penang (552), Negeri Sembilan (404), Kedah (240) and Kuala Lumpur (165).
Five new Covid-19 clusters were reported by the ministry, found in Selangor, Sabah and Negeri Sembilan, with a total of 85 infections.
On the new clusters, the Sakti cluster in Sabah had 18 cases, the Tuguson cluster, also in Sabah, had 18 cases, the Bah Medan cluster in Selangor had 20, the Taman Laut cluster in Selangor had six, while the Taman Bunga cluster in Negeri Sembilan had 23.
Get the latest news @ www.EdgeProp.my