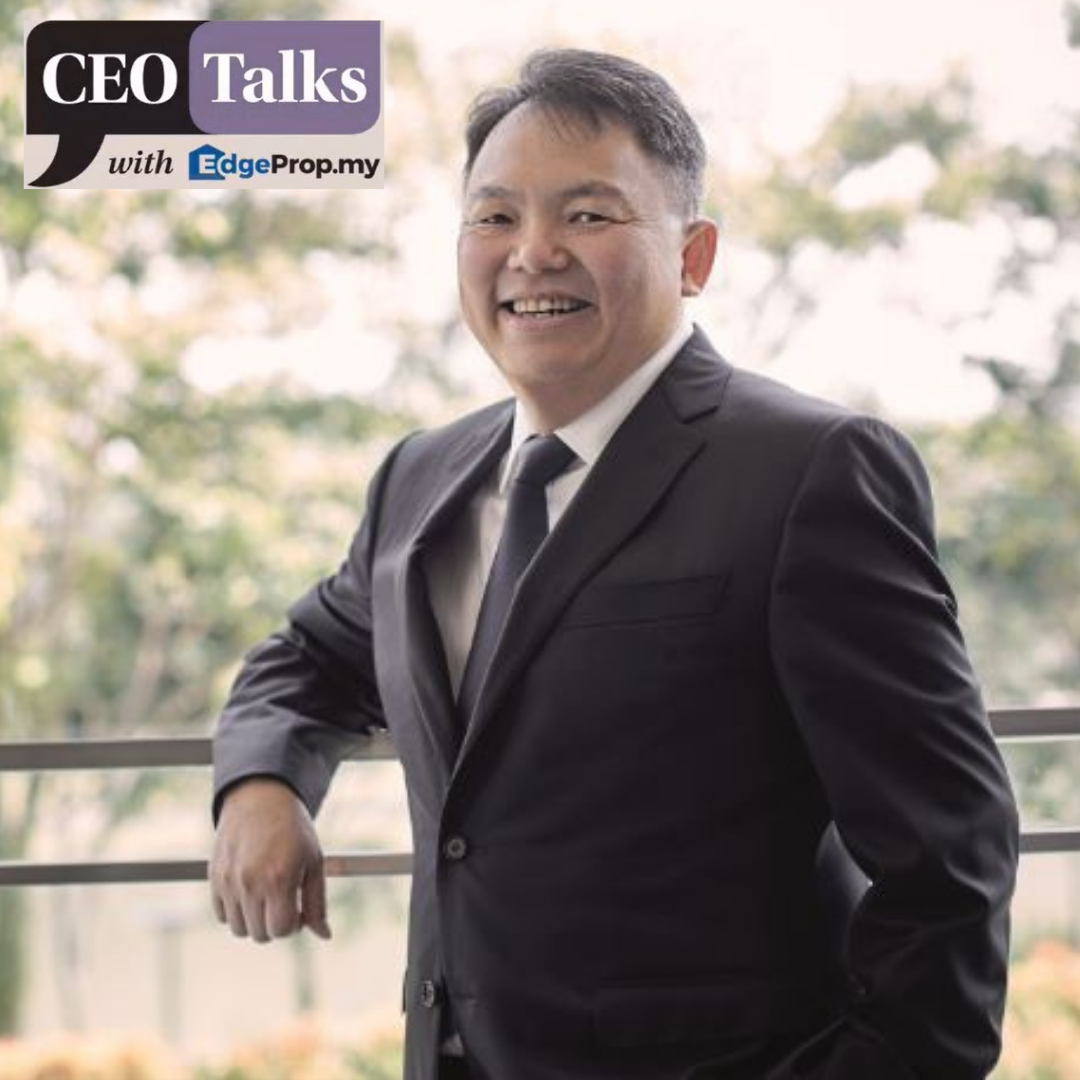 PETALING JAYA (Nov 16): A responsible developer is one who stays on to help with issues faced by homeowners after the handing over and defect and liability period (DLP) -- they will not just wash their hands from the project when completed, said ParkCity Group CEO Datuk Joseph Lau.
Lau was addressing the question posed by EdgeProp.my editor-in-chief and managing director Au Foong Yee in tonight's second series of the CEO Talks which was streamed live on Facebook and YouTube on what it means to be a responsible developer these days.
In 2019, EdgeProp Malaysia named ParkCity, a subsidiary of the Samling Group based in Sarawak, as Malaysia's Responsible Developer: Building Sustainable Development. This was in recognition of the developer's vision, commitment and efforts made towards the building of sustainable developments.
"You need to understand your customer's needs all the time. In everything you do, not just the product but also the common space, you need to engage [with] them. You need to be proactive, don't wait for them to tell you the issues. After you hand over the building, don't just say thank you very much and wash your hands," he stressed.
Lau said that even though it's after the DLP, go back and help them with any issues they may face.
"Look at what the real problem is and don't say this is not my responsibility. It is not about that. You need to be responsible for what you do. In terms of [assisting] the Joint Management Body (JMB), we go back and help them as well. Say if they need a landscape specialist, we will go back and help them to be better. If they need contractors and see how to go about it, we will help you. There are times we even subsidise to help them in certain areas," Lau added.
In the exclusive Live interview with Au, Lau also shared his view on the developer's role in dealing with the Covid-19 pandemic.
He noted that ParkCity has organised a mass testing for the security guards and informed the JMBs if they would like to be a part of it.
"We have a team here to support just the JMB even though the projects have already been handed over. Whether it is mechanical, technical, water issues, we find out about these issues and help them. We have a continuous engagement with the JMBs," said Lau.
Tonight's second series of the CEO Talks is powered by Henry Butcher Malaysia (Mont Kiara) Sdn Bhd.
Missed EdgeProp,my CEO Talks with Datuk Joseph Lau? Click here to view the video.

Interested to know more about CEO Talks? Click here to view the debut of CEO Talks on Oct 26, 2020.
Get the latest news @ www.EdgeProp.my
Click here for more property stories.