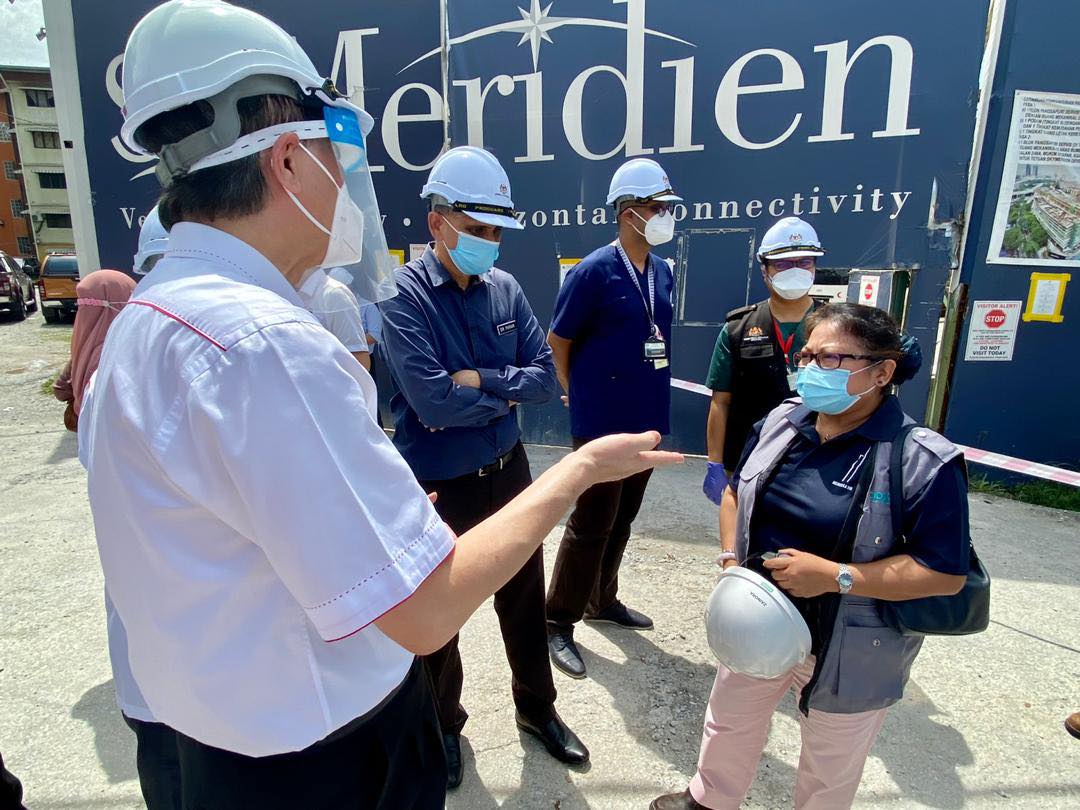 KUALA LUMPUR (Nov 29): The Sky Meridien construction site has registered 410 positive Covid-19 cases today, according to a Facebook posting by health director-general Tan Sri Dr Noor Hisham Abdullah.
The site in Bandar Baru Sentul here, which has been identified as the Awan Baru cluster, was reported by MalaysiaKini to register 31 positive cases involving its construction workers yesterday.
According to Noor Hisham, who visited the site today, the cases were detected through a screening activity at the site.
As at 8.00 pm last night, as many as 482 individuals have been tested, where 410 cases have been reported positive (positive rate 85.1 %), said Noor Hisham on his Facebook today.
"Risk evaluation and detection of close contacts in the building areas and around the workplace area were conducted by the Kepong Health Office on November 27, 2020.
"This building site was closed under section 18 (1) (f) Prevention Act and Control of Infectious Disease 1988 (Act 342) on November 27, 2020 for cleaning and disinfection purposes," he wrote.
"Since the issue of Covid-19 contagion among foreign workers is an important issue that needs to be dealt with, MOH calls for employers to play a bigger role in handling it.
"There are several factors that contribute to the spread of infectious diseases among workers, such as the issue of accommodation, personal hygiene and also the environment in the residences and workplaces.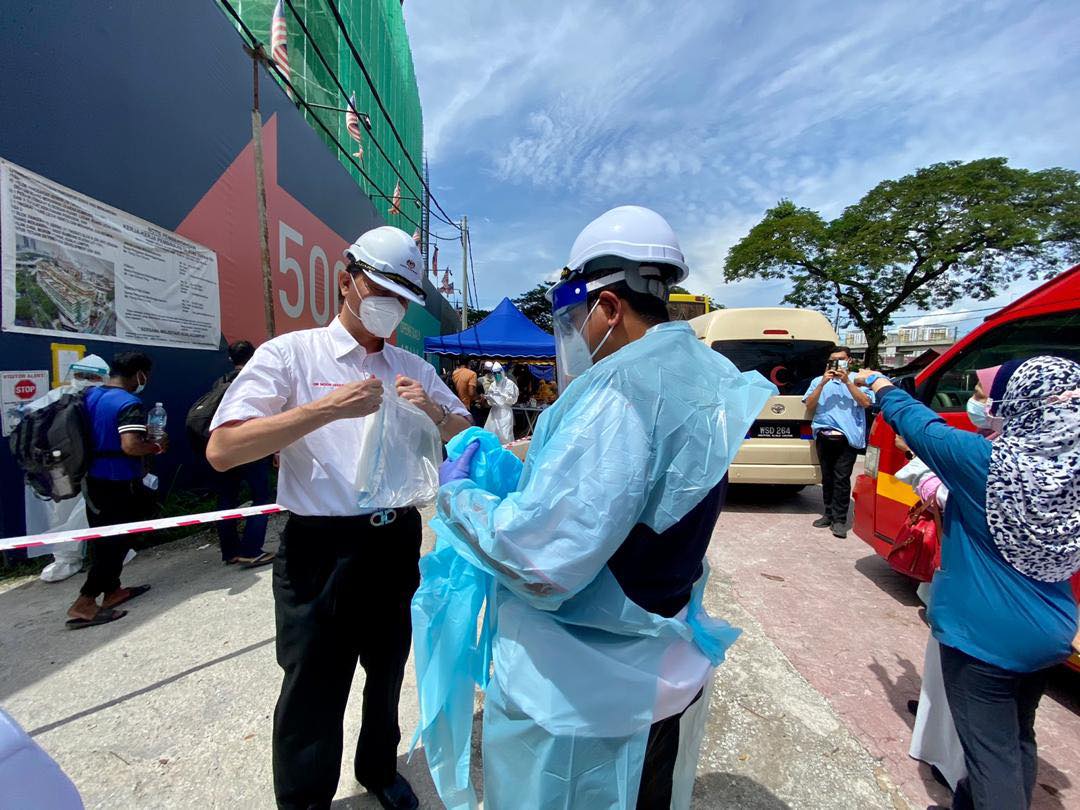 "In line with the Standard Minimum Housing and Facilities Act 1990 (Act 446), narrow and crowded non-citizen accommodation problems need to be dealt with immediately to ensure that it does not cause Covid-19 infections and other infectious diseases.
"In line with that, MOH welcomes the enforcement of this Act 446 by the Ministry of Human Resources on employers who fail to comply with the the Act," Noor Hisham stressed.
(Video source from social media)
Get the latest news @ www.EdgeProp.my