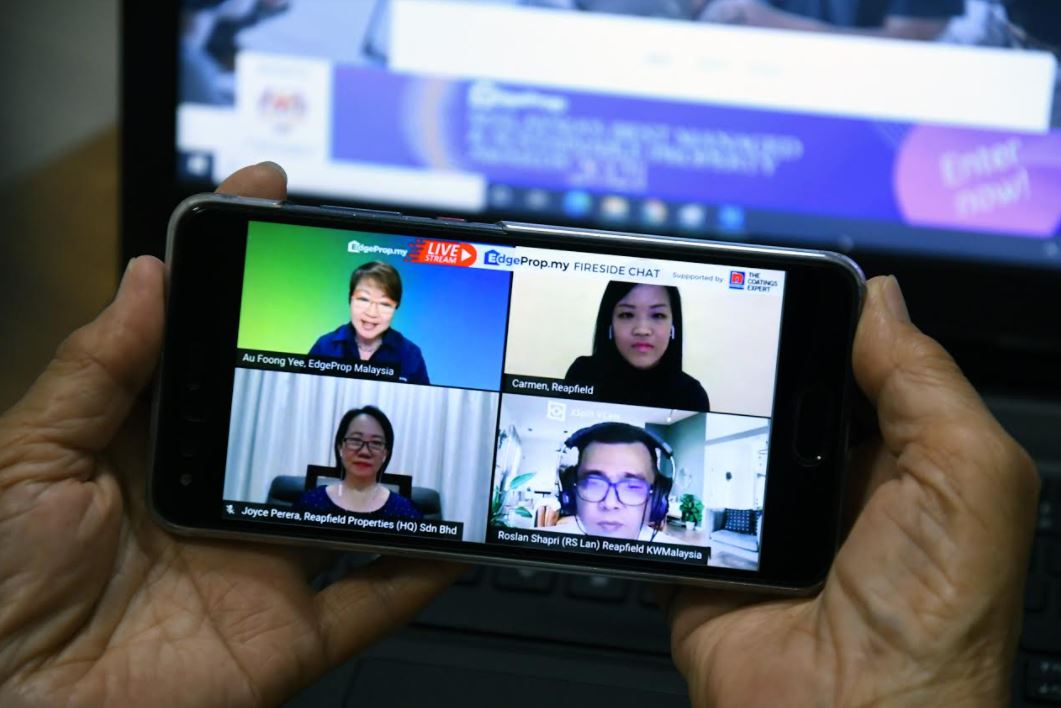 PETALING JAYA (Dec 7): An after service is what most landlords and tenants in Malaysia would expect from a realtor. However, it is not actually an obligation for a realtor to stay in the picture after the deal is concluded.
In the rental market, the role of a realtor is to match landlords with tenants, but many realtors have gone the extra mile to help with issues that might arise after signing the tenancy agreements.
"How long the realtor stays in the picture, it depends on the individual. Many of the landlords and tenants come back to me if they encounter problems," said Reapfield Properties (HQ) Sdn Bhd senior real estate negotiator Joyce Perera whose clients are mainly expatriates and multinational companies.
Perera shared her personal experience in dealing with disputes between landlords and tenants, in response to the questions posed by EdgeProp.my editor-in-chief and managing director Au Foong Yee during EdgeProp.my's virtual Fireside Chat entitled "How to avoid tenants from hell" tonight.
Other speakers during the session include Reapfield Properties (Puchong) Sdn Bhd probationary estate agent Roslan Shapri and Reapfield Properties (SJ) Sdn Bhd senior real estate negotiator Carmen Lee.
The virtual Fireside Chat organised by EdgeProp.my and supported by Nippon Paint Malaysia, was streamed live on Facebook and YouTube.
Perera added that to avoid issues that might arise in the future, it is important to spell out clear terms for the landlords and tenants in the tenancy agreement -- this could save the realtor a lot of trouble later on.
Indeed, the after service is not an easy thing to do, as it takes up much time of the realtor.
Roslan noted that as it is not a compulsory thing for a realtor to do the so-called after services, hence it is better to ask a realtor whether or not he or she is prepared to do this, before choosing a realtor.
Meanwhile, Lee revealed that she often pays closer attention to the tenant for about three months after the deal, to make sure the payment is made on time and no other problems arise.
Missed the virtual fireside chat? View the full session here.
For the full report on the virtual Fireside Chat read the December 11, 2020 issue of Edgeprop.my pullout.
Get the latest news @ www.EdgeProp.my
Click here for more property stories.