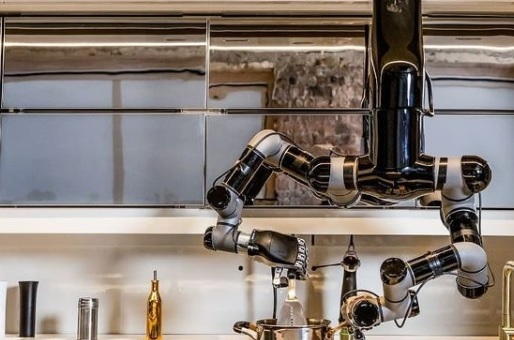 KUALA LUMPUR (Dec 10): Sick and tired of tapauing but lazy to cook? Do not want to deal with employing domestic help?
If you have about £248,000 or about RM.1.35 million lying about, Moley Robotics may just be able to send you a robot that can cook for you.
The UK-based robotics firm has developed a robot called Moley (but what else), "a fully-automated robotic kitchen that can cook complete meals, tidy up afterwards and tell you when ingredients need replacing", reported Homes & Property.
According to the report, Moley has "5,000 recipe options at the touch of a button" and was constructed in collaboration with Tim Anderson, winner of the 2011 BBC MasterChef.
Chef Anderson's "first recipe" programmed into Moley was reportedly crab bisque which the robot made with "simply fantastic" results.
Moley Robotics' Instagram posting on Moley described it as: "…a smart, automated unit that contains a number of unique patented technologies integrated into each other, providing a synergetic environment that makes Moley Robotic Kitchen the only kitchen in the world capable of preparing a complex dish independently."
"The Moley Robotic Kitchen consists of cabinets, robotic arms, a motion capture system, a connected GUI screen with access to a library of recipes, created thanks to our partner-chefs. Kitchen appliances and equipment are optimized both for human and robotic use," it added.
So, who was the brains behind Moley?
"Cooking isn't my talent. That is why I began dreaming of a machine that could make any dish I want," said Mark Oleynik of Moley Robotics
And at £248,000, Homes & Property wrote that "you could buy the average UK home — current price £230,000 — and still have plenty left for a pretty high-end kitchen".
In Malaysia, RM.1.35 million can buy you MORE THAN AN AVERAGE HOME, plus a good car.
Get the latest news @ www.EdgeProp.my