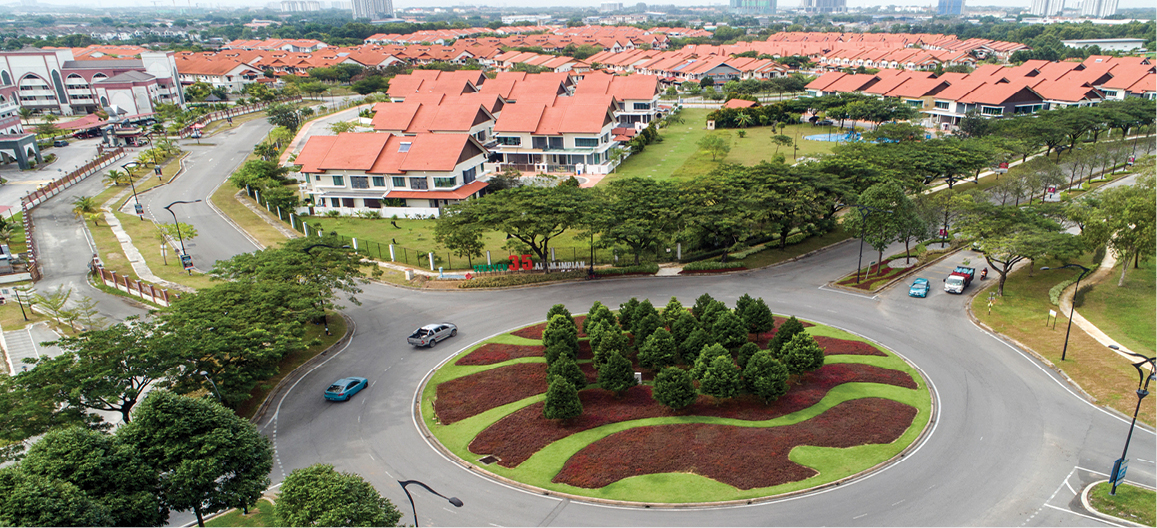 S P Setia strikes again with its 13th No. 1 win for The Edge Top Property Developer Awards (TPDA) 2020. This is the fifth consecutive year the company has won the spot. Back in 2014 and 2015, it dropped to third and fourth position respectively, but regained its champion seat in 2016.
Anchoring The Edge Property Excellence Awards (TEPEA) 2020, the TPDA is evaluated based on both qualitative and quantitative attributes. In the qualitative category, judges evaluate each company based on its expertise, image, innovation and creativity, product quality and the value it creates for buyers.
S P Setia also won The Edge Malaysia Affordable Housing Excellence for its Sri Pinang Apartments in Setia Alam while the company's Parque in Melbourne project won The Edge Malaysia Outstanding Overseas Project Award. The developer was also placed third in the Best in Qualitative Attributes sub-award.
TEPEA is presented by City & Country, the property pullout of The Edge Malaysia weekly and supported by EdgeProp.my.
"We are truly elated with our 13th No. 1 win. This would have been impossible if not for the strong teamwork we have at Setia. It hasn't been easy as we have been facing strong headwinds with the soft market and in addition to that, the unprecedented pandemic brought about by Covid-19.
"No industry has been spared, but our team spirit has persevered, and we have risen up to overcome the odds by continuing to deliver our best. I would like to dedicate this win to Team Setia," says S P Setia president and CEO Datuk Khor Chap Jen.
However, he recognises that 2020 has not been an easy year for everyone, and no one is spared from wrestling with the economic aftershocks of a soft market topped by the unprecedented Covid-19 pandemic.
Nevertheless, it is also during this time that the market is seeing many genuine buyers who are still looking to own a property and wouldn't mind investing and taking advantage of the promotions available.
"End of 2019 was a very good quarter as we saw a spike in sales due to the HOC campaign. However we saw that things slowed down in the following January and February months and thereafter in March, we were all hit by Covid-19. Construction progress was halted due to the extended lockdown too," Khor reveals.
Meanwhile, Khor also points out that they are very close to achieving their sales target of RM3.8 billion set for this financial year.
Striving constantly to go above and beyond
Khor says the company has always challenged the staff on their ability and agility to respond to the ever-changing market conditions.
"Setia continues to be agile and instead of resisting the changes brought about by IR4.0 (Industrial Revolution 4.0), we had started our digitalisation journey ahead of many other brick and mortar peers. What more, with the acceleration of the digitalisation journey due to this pandemic, we are aware that buyers are increasingly more adaptive and at ease using digital tools and means to source for their new homes," Khor explains.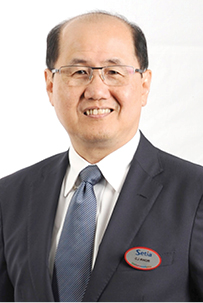 Hence, heeding this paradigm shift, the group is emphasising on digital marketing initiatives and virtual events to engage its broad-based customers.
During the initial phase of the pandemic, Khor notes that the company has swiftly adapted their marketing campaigns to be digitally-led — they even conducted two live stream online balloting sessions.
Come 2021, S P Setia is forging ahead where their focus will be on clearing their inventories with digital promotion activities besides having new launches in their mature townships.
"We will also look at disposing non-strategic landbank to raise contingency funds. With our accelerated digitalisation journey, we will also enhance our digital touchpoints to stay connected with our prospective buyers. Health and safety will be the basis of our planning and product offerings. The pandemic has reminded us of things we have taken for granted, such as real convenience and whether our lifestyle today is truly self-sustainable," Khor stresses.
Homebuyers can expect a brand refresh for Setia Alamsari and Alam Impian and the launch of a new township called Setia Alaman which is a continuation of Setia Alam. Other local launches also include projects in Setia Alam, Bandar Kinrara, Setia Safiro, Alam Impian Setia Ecohill 2, Kota Bayuemas, Setia Fontaines up north, Setia Tropika, Setia Indah, Taman Rinting and Taman Pelangi in the southern region.
"Should we see the market picking up mid-year, we may consider launching the integrated developments. We foresee the pent-up demand from the 'upgraders' market once the vaccine is found as confidence will return, and the market will naturally recover," Khor notes.
As for S P Setia's international projects, their Battersea Phase 1 project in London is doing well. Dubbed Circus West Village, it is now home to 1,000 residents. However, there is slight delayed progress due to the lockdown imposed by Covid-19 for its phase 2 and 3 of the project.
"For our jewel in Melbourne Australia, Sapphire By The Gardens is targeted to be completed by 2Q 2022-2023. We have also handed over Marque Residences recently. Over in Japan, we are monitoring closely as it is also affected by Covid-19 so we will hold on for a while.
Sapphire By The Gardens is the residential tower of By The Gardens, a 4,140 sq m mixed development comprising hotel, retail, office and residences.
Sustainability tops the list
This year, S P Setia was awarded Gold for EdgeProp-ILAM Malaysia's Sustainable Landscape Award 2020 for its Adventure Park Setia Ecohill 2 project.
EdgeProp Malaysia's Best Managed & Sustainable Property Awards recognises real estate that is managed with excellence. The objective of the Awards is to raise the bar on Malaysian property management practices, benchmarking it against the best in class globally.
Meanwhile, for demonstrating commitment to building properties that meet the needs of the present and future without compromising on the building maintenance, S P Setia was also the recipient of the EdgeProp Malaysia's Responsible Developer: Building Sustainable Development Award in 2018.
For Khor, a sustainable development is simply one that creates or has a positive impact on its surrounding environment and community.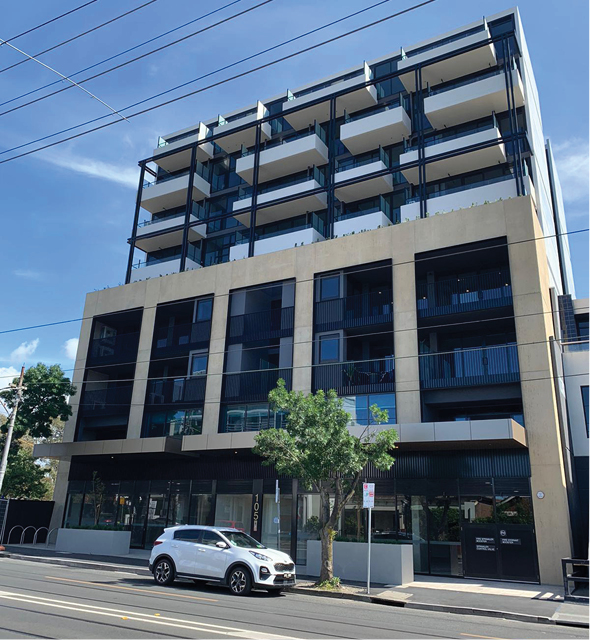 "We pride ourselves in not just building homes but sustainable communities for all. Sustainable elements are carefully crafted and embedded throughout our project development lifecycle and start all the way from planning to design, construction, right up to the analysis of social impact, economic costs and benefits to the surrounding neighbourhood and communities," says Khor.
He adds that the responsibility doesn't end with the handing over of the homes but continues in the provision of supporting amenities and creating an environment that nurtures community liveability.
"Ultimately a sustainable and thriving community is a measure of successful township development," Khor stresses.
This story first appeared in the EdgeProp.my e-Pub on Dec 25, 2020. You can access back issues here.
Get the latest news @ www.EdgeProp.my
Subscribe to our Telegram channel for the latest stories and updates
Stay on top of trending Narratives
Use Location Scan to view project options and price trends near your preferred location, including MRT3 stations
Check your loan eligibility on LoanCheck, or use LoanReport to get a FREE credit report