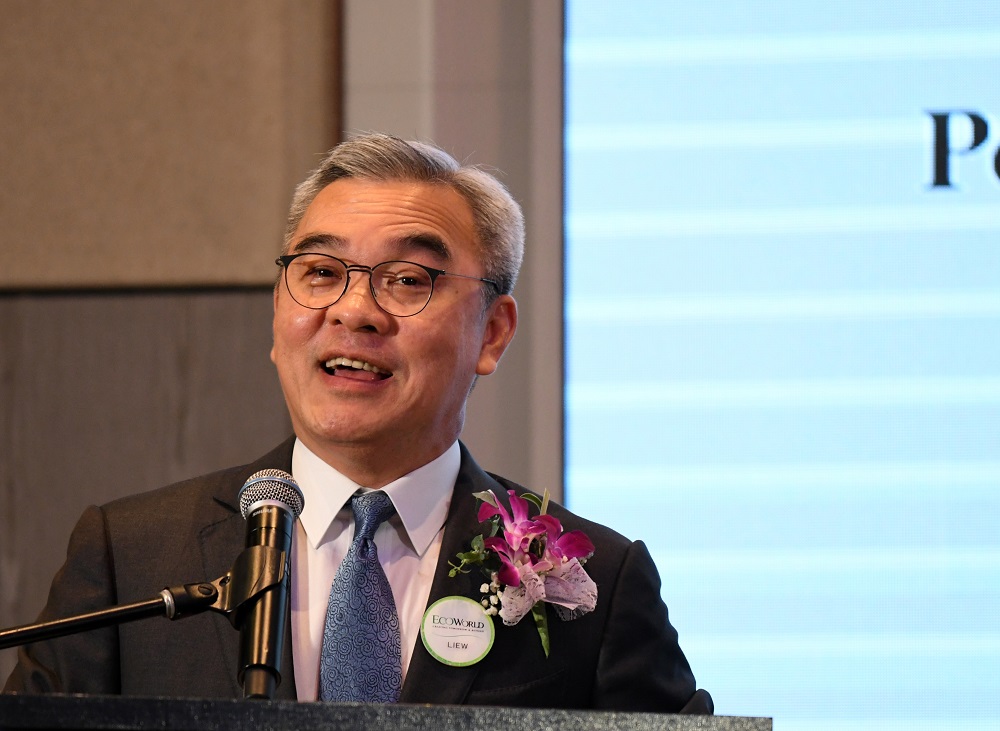 The most anticipated merger deal between Eco World Development Group Bhd (EcoWorld) and UEM Sunrise Bhd has been called off after three months of discussions. Both companies have issued press statements on Jan 13 to announce their decisions to cease merger talks.
The talks, which started in October last year, had captured the industry's attention, because if it happened, it could mean the emergence of another property giant in Malaysia by landbank acreage – around 17,000 acres – with an estimated gross development value of RM173.2 billion.
On the latest news of the non-merger between EcoWorld and UEM Sunrise, investment bank analysts see it in a neutral stance, reckoning that there will not be any significant impact to both companies.
Hong Leong Investment Bank's analyst Nazira Abdullah noted that it could be a better decision for both parties.
At the onset, while it might seem that the merger between these two companies was a good deal to take advantage of the synergies towards forming a property giant, it may not be the case for this time, she added.
"Previously, when UEM Sunrise announced the proposed merger with EcoWorld, we were slightly negative on the near term implications as UEM Sunrise would be inheriting EcoWorld's balance sheet which stood at a net gearing of 0.64x (vis-a-vis UEM Sunrise's 0.4x)," said Nazira in the research note on Jan 14.
With the merger being called off, the analyst believed that UEM Sunrise will be able to preserve its balance sheet standing and pursue other corporate proposals that may be more complementary to its strategy and growth.
Opportunity loss for UEM Sunrise
On the flipside, Nazira said the cessation of the proposed merger might be seen as a lost opportunity for UEM Sunrise to leverage EcoWorld's expertise in marketing and branding.
"After all, EcoWorld is known for its marketing expertise and is a world-class township planner with a larger domestic earnings base that will help UEM Sunrise to reduce earnings volatility from its exposure to foreign operations," she noted.
Furthermore, the merged entity will see an enlarged landbank (landbank increases to 14,500 acres from 9,900 acres), making it one of the largest property development landowners in Malaysia.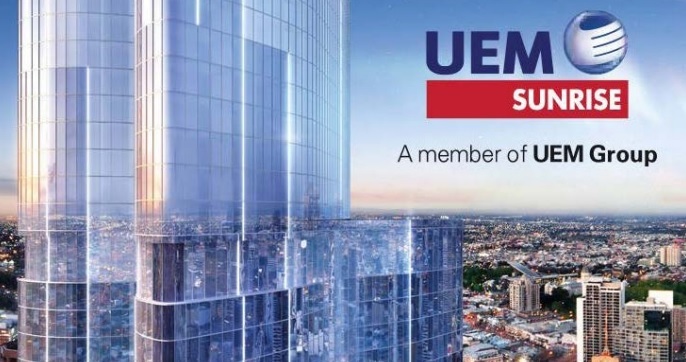 "However, even if the merger exercise were to happen, we reckon UEM Sunrise may require a longer time to monetise its overall landbank as it already has a large landbank now. Overall, we believe that both companies are better off independent and focusing on their own business plans to maximise their own values," said Nazira.
EcoWorld losing a strong financial partner
Meanwhile, Kenanga Research analyst Marie Suwrna Vaz was not surprised with the results as the research house believed that the merger and acquisition terms presented by UEM Group was tilted slightly in favour of UEM Sunrise instead of EcoWorld.
To recap, should the merger have gone through, EcoWorld's key shareholders would lose their majority rights, listing status, brand name and autonomy while perks from the merger such as landbank from UEM Sunrise could actually be tapped through a simple joint venture instead of a full-blown merger, she explained.
The main upside for EcoWorld would have been a stronger financial partner in Khazanah (through UEM Group), but given EcoWorld's healthy cash flow, reducing gearing levels (0.61x in financial year 2020 vs 0.72x in FY19) and backed by stronger sales year on year (RM2.3 billion in FY20 to RM2.9 billion in FY21), the research house believed that EcoWorld can survive the current property climate which is coming off from a low base in CY20.
"As for UEM Sunrise, should the merger have gone through, we believe that sales momentum would have been stronger than current targets (of RM1 billion in FY20), especially in Johor where EcoWorld has been successful in property sales.
"But given UEM Sunrise's relatively decent gearing of 0.4x, back-to-back land sale deals and decent unbilled sales of RM1.7 billion (providing more than one year of earnings visibility), we believe the group's going concern remains unhinged," said Marie in the research note on Jan 14.
EcoWorld: Decision made after careful consideration
The news of the cessation of talks came in on the first day of Movement Control Order (MCO) 2.0, with the first announcement made by EcoWorld's chairman Tan Sri Liew Kee Sin on Jan 13 afternoon, stating that the decision to not pursue the merger was made after discussion with UEM Sunrise Bhd this month.
"After careful evaluation of the proposed merger by our board of directors alongside EcoWorld Malaysia's own business plans and the current challenging environment with the re-implementation of MCO, we have decided not to pursue the proposed merger further with UEM Sunrise," Liew said in the press statement.
He noted that the cessation of talks on the proposed merger would enable EcoWorld Malaysia to actively pursue other corporate proposals that may be more complementary to the company's present growth plans and strategies.
UEM Sunrise: Focus on growth strategies
Later in the evening of the same day, UEM Sunrise Bhd also announced that the company had ended all discussions on the proposed merger with Eco World Development Group.
The company said it would continue to focus on the implementation of its growth strategies to maintain its position as one of Malaysia's leading property developers.
"In spite of the prevailing economic uncertainties and challenging market conditions, UEM Sunrise remains cautiously optimistic, given opportunities continue to exist as Malaysians prioritise having their own homes.
"We will further leverage our digital-first marketing plans and strategies, market-leading customer-centricity and roll out products tailored to meet customers' demand. With its healthy balance sheet, UEM Sunrise is well-positioned to pursue its options to support its growth plans," said UEM Sunrise.
This story first appeared in the EdgeProp.my e-weekly on Jan 15, 2020. You can access back issues here.
Get the latest news @ www.EdgeProp.my
Subscribe to our Telegram channel for the latest stories and updates