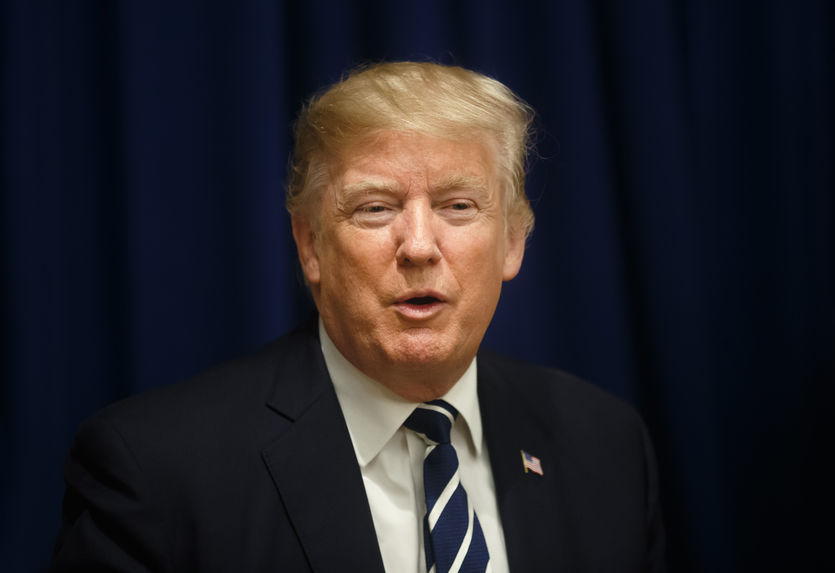 KUALA LUMPUR (Jan 21): US President Donald Trump (pictured) has granted a full pardon to Elliot Broidy, who was convicted last year on a conspiracy to lobby on behalf of fugitive businessman Low Taek Jho or Jho Low, as he is better known, who was described by investigators as the mastermind behind the massive financial fraud at 1Malaysia Development Bhd (1MDB).
In a statement, the White House said the pardon for Broidy, a former fundraiser for Trump, was supported by 21 individuals. It also said Broidy is "well known for his numerous philanthropic efforts including on behalf of law enforcement, the military and veterans programs, and the Jewish community".
Last October, Broidy pleaded guilty to conspiring to violate the Foreign Agents Registration Act (FARA) and lobbying Trump to drop a US investigation into 1MDB. Prosecutors alleged that Broidy received millions of dollars from an unnamed foreign national to try to arrange the end of the investigation.
His guilty plea was part of a plea bargain, in which he agreed to forfeit US$6.6 million.
South China Morning Post had previously reported, citing court documents, how Broidy had sought to set up a round of golf between Trump and then Prime Minister Datuk Seri Najib Razak in June 2017, and told a senior White House official that Trump agreed to the request. The round of golf, however, never materialised.
Reuters also reported that Broidy had unsuccessfully sought to facilitate the US extradition to China of billionaire Guo Wengui, who has engaged in US-based anti-China political activities with former Trump White House adviser Steve Bannon.
Bannon, who faced "charges relating to fraud stemming from his involvement in a political project", was also among those pardoned by the outgoing US president, according to the White House statement. Bannon, it noted, has been an important leader in the conservative movement and is known for his political acumen.
Low, who is still on the run, denied being the mastermind behind the 1MDB scandal in an interview last year with Singapore's Straits Times. Instead, he claimed he was merely an intermediary who was requested to assist in 1MDB's business due to his good relationships with influential foreign businessmen.
Najib, on the other hand, has been charged and convicted of power abuse, criminal breach of trust and money laundering involving millions of ringgit from SRC International Sdn Bhd, a former unit of 1MDB. He was sentenced last July to 12 years in jail for one count of power abuse, 10 years each for three counts of CBT and 10 years each for three counts of money laundering. The sentences were ordered to run concurrently. He was also fined RM210 million.
Najib, who is appealing the conviction, is now on trial for several more graft and money laundering charges involving billions of ringgit from 1MDB.
Get the latest news @ www.EdgeProp.my
Subscribe to our Telegram channel for the latest stories and updates
Stay on top of trending Narratives
Use Location Scan to view project options and price trends near your preferred location, including MRT3 stations
Check your loan eligibility on LoanCheck, or use LoanReport to get a FREE credit report