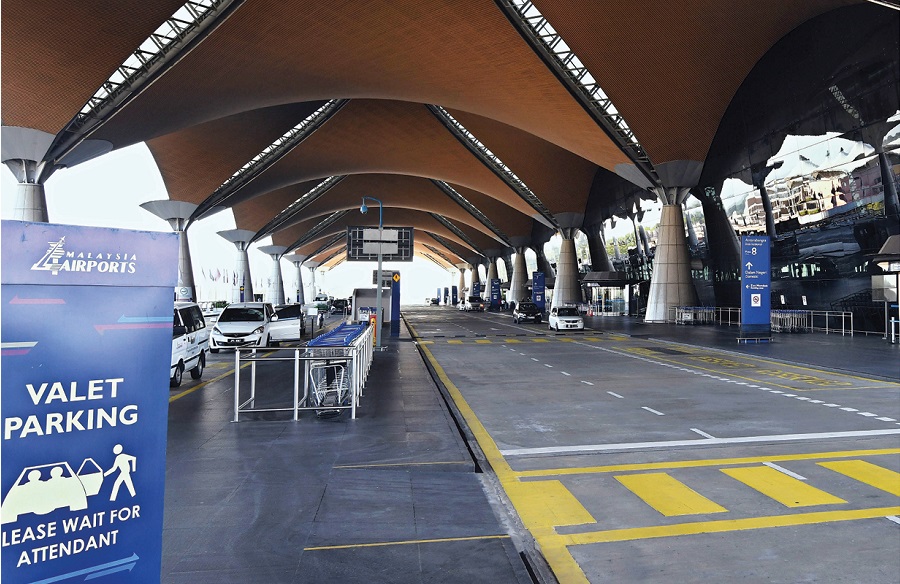 KUALA LUMPUR (Feb 27): One of the sectors most "battered" by the Covid-19 pandemic is the tourism industry. And it is crying for help from the authorities.
The Edge Malaysia wrote in a report this week that tourism "players expect the outlook to remain gloomy unless the industry receives some urgent help to kick-start things…"
Read also
Hotels struggling to stay afloat on highly volatile domestic market
"The government has repeatedly sacrificed tourism and hotels by consistently imposing a blanket ban on travel whenever there is a spike in Covid-19 cases, although the industry has long proved to have complied with operational SOPs and even introduced its own additional SOPs to ensure the safety of travellers and guests," Malaysian Association of Hotels CEO Yap Lip Seng told the weekly.
He explained that the government should "consider imposing screening at state borders to allow the crossing of low-risk travellers and, in the near future, vaccinated travellers for a more efficient and effective way of controlling the spread of the virus while allowing the tourism and hotel industries to gain from domestic tourism".
Group president of Mitra Travels, Tunku Datuk Seri Iskandar Tunku Abdullah, said that: "Advance planning and/or announcement of those plans for the reopening of domestic and international tourism is absent. No one knows about any plans that the government is proposing. If there are any (preparations), none is being shared with the tourism industry."
"Industry proposals and ideas have been received by the government but these have largely been ignored. And what the government has planned is not discussed with industry leaders. Industry associations receive only what the government releases to the media," he added.
"What's obviously not seen is the closing of inbound tour operators and travel agents. Many have closed, but because they are not really visible [like] as hotels and resorts, the government seems to be oblivious to such happenings," he revealed.
Meanwhile, Professor Datuk Seri Dr Victor Wee of Taylor's University said government intervention "is crucial to preventing the closure of tourism businesses" and creating conditions for tourism growth.
"As a result of travel restrictions and border closures, tourism businesses have had to cut costs and draw down on savings during this period when business income has practically evaporated," Wee saif.
"Travel businesses operate on small margins. When a wide range of timely information is available on the internet and online travel agencies and booking sites offer competitive rates, any abnormal profit would have been competed away.
"The pandemic presents a real challenge to the staying power of these companies to remain in business. Many profitable and well-run businesses have come under severe pressure during the pandemic," he added.
Many jobs have also evaporated as a result of the suffering experienced by the tourism segment.
Economist Azrul Azwar Ahmad Tajudin told the weekly that the tourism industry was the largest employer in the economy.
"Being a labour-intensive industry that cuts across various sectors and subsectors in the economy, it is little wonder that the overall tourism industry provides jobs to 23.6% of total employed persons, according to TSA 2019, versus the manufacturing sector's 17.8%, according to DOSM's (Department of Statistics Malaysia) 2019 data on employment by the tourism industry. Manufacturing is Malaysia's second-largest sector in terms of share of GDP, lagging behind the services sector," he said.
Even with the rollout of the country's immunisation programme, it will still take time for the industry to recover.
Azrul said "the country may have to wait at least until 2023 for tourism to fully recover to pre-pandemic levels of 2018 or 2019, although it is more likely to be in 2024".
Get the latest news @ www.EdgeProp.my
Subscribe to our Telegram channel for the latest stories and updates
Click here for more property stories
Read the full report in this week's The Edge Malaysia