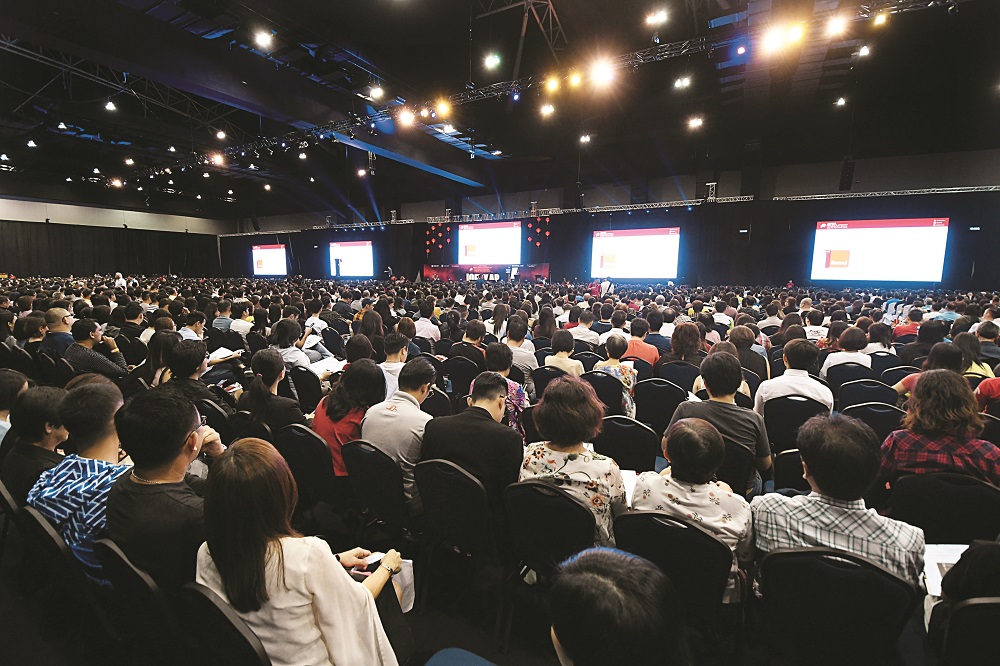 KUALA LUMPUR (March 1): The Malaysian Association of Convention and Exhibition Organisers and Suppliers (MACEOS) has urged the government to lift the restriction on inter-district and inter-state travels to help boost the recovery of the events industry.
In a statement today, MACEOS president Francis Teo said a recent survey conducted among its members found that almost 64% of respondents admitted their inability to survive for another three months if the Movement Control Order (MCO) is not lifted.
He noted that the government has agreed to allow the meetings, incentives, conferences, and exhibitions events to take place in states under the MCO beginning March 5, adding that the move is expected to mark the start of a more substantial recovery for the industry.
"We thank the government for giving us this lifeline. After months of lobbying for the resumption of business events, we view this as a start of better things to come," he said.
However, Teo said the restriction on inter-district and inter-state travels would still limit the success in the re-opening of the business events industry.
"As long as this travel restriction is not lifted, then the green light on business events will not be of much benefit to industry players.
"It is unlikely and unreasonable to hold events and to limit event participants to only those from a single district," he said.
Meanwhile, MACEOS is concerned over the Ministry of Health's recent statement that the travel restriction would be extended until after 70 per cent of the population have been vaccinated.
"The vaccination programme is only expected to be completed by early next year. If we are to wait until then, that may mean another year or so of the travel ban.
"The vaccination may save us, but it may be too late as the travel ban will kill the events industry," Teo said, adding that MACEOS is offering to work closely with the government in coming up with guidelines that would facilitate the resumption of business events, with reasonable standard operating procedures (SOP).
"We want to continue working closely with the industry players and the government to look into SOP details so that further progress can be made, and the re-opening of business events can be implemented safely and successfully.
"One of the solutions MACEOS is suggesting is to allow event participants to cross-district or state borders with proof of event registration while the travel ban is implemented," he said.
Teo also added that the re-opening of business events is a sure way to revitalise the national economy and lift Malaysia out of an economic slump.
Get the latest news @ www.EdgeProp.my
Subscribe to our Telegram channel for the latest stories and updates