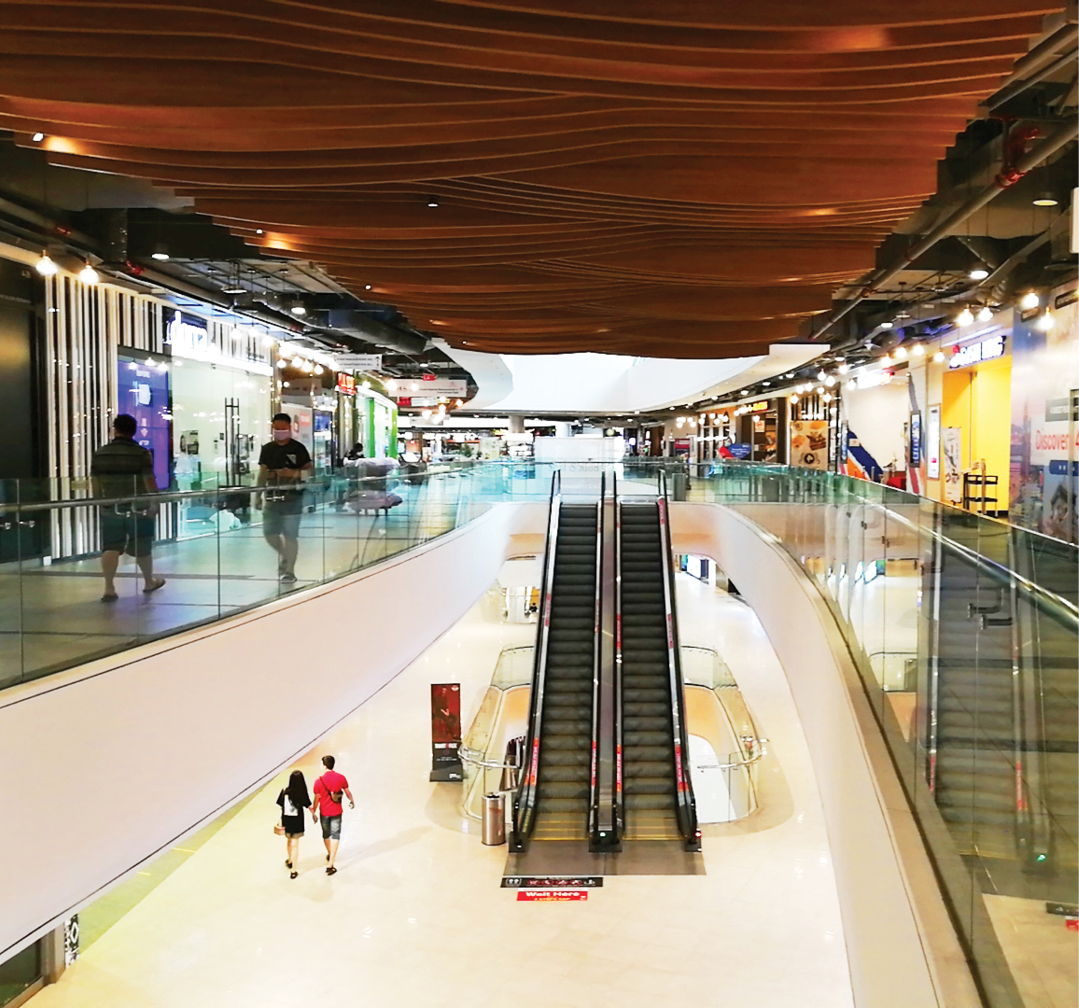 KUALA LUMPUR (March 20): The local retail sector could take up to four years to recover to 2019 levels "even if a potential surge in sales from revenge shopping materialises", The Edge Malaysia reported this week.
"The fastest time to reach the same sales level as 2019 will be in 2023. Conservatively, it will most likely be in 2024," Retail Group Malaysia's (RGM) managing director Tan Hai Hsin told the weekly.
"Recovery is highly dependent on the government's ability to reduce the number of daily positive cases as well as government policies on movement restrictions and social distancing.
"Vaccination of the majority of the population in Malaysia will take some time. Therefore, movement restrictions and social distancing measures will continue to be enforced for a period of time. These factors affect shopping traffic," he explained.
Tan added that the Covid-19 outbreak has also impacted the salary of many people, "coupled with cautious consumer spending because of the soft economy, average spend per person has also declined".
"With less income, you will buy fewer goods. In an economic downturn, you will not indulge in high-priced retail items," he said.
Tan also noted that the curb on full scale celebration of festivals owing to movement restrictions "meant consumers shopped less".
He added that the reduction of domestic tourist spend also "exacerbated" the situation.
The latest Malaysia Retail Sales Report released by RGM showed that most retail sub-sectors contracted by double digits in 2020, with department store and fashion accessories shrinking the most, at 38.3% and 37.9% respectively.
Meanwhile, Malaysia Shopping Mall Association (PPK) president Tan Sri Teo Chiang Kok told the weekly that shoppers are returning to malls with the end of the Movement Control Order (MCO) on March 5 in several states and federal territories.
"Since the end of MCO 2.0, shoppers have begun to return [to the malls], especially over the past two weekends because of 'freedom euphoria'," Teo opined, but he also added that it is still too early to read a trend.
He also felt that the "humongous hike in fines to RM10,000" may be a deterrent to folk who want to go out, thus "hindering chances of a retail recovery".
"Although the crowd was evident, in order to comply with the SOP, shops can admit only up to 40% capacity. This has not only reduced the opportunity for sales but also created queues outside shops, with many potential patrons bypassing the shops," Teo said.
He is however "confident" of a return of shoppers and "normalisation" in the near future, "with the vaccination programme already in place and a continuous downward trend in new Covid-19 cases".
"We thus advocate that the government be more precise in its daily reports and provide numbers related to neighbourhoods rather than broad-brush numbers based on states.
"The daily reports on vaccination progress, coupled with decreasing infections daily, have boosted public confidence and optimism, which will, in turn, boost shopping footfall," Teo said.
Read the full report in this week's The Edge Malaysia
Get the latest news @ www.EdgeProp.my
Subscribe to our Telegram channel for the latest stories and updates