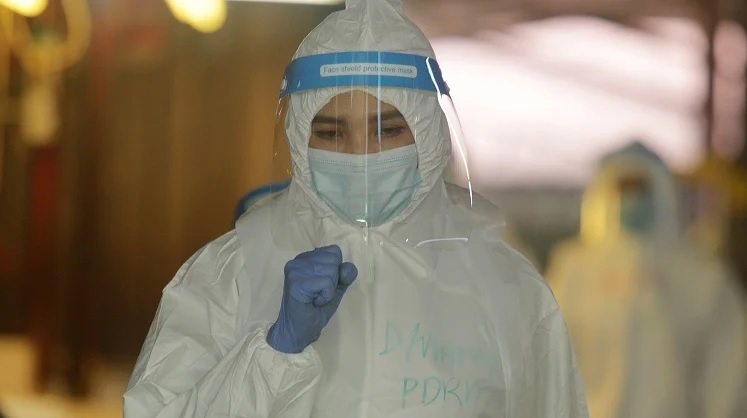 KUALA LUMPUR (March 26): New daily Covid-19 cases in Malaysia fell to 1,275 — from 1,360 reported yesterday — bringing cumulative coronavirus infections in the country to 339,443, according to the Ministry of Health (MoH).
One more death was also recorded — the least in a day so far this year — taking total fatalities due to the pandemic to 1,249, said Health director-general Tan Sri Dr Noor Hisham Abdullah. The victim was a 74-year-old man who died in Sungai Buloh Hospital in Selangor. The highest daily deaths recorded in the country so far was on Feb 18, at 25.
Selangor topped the list again with the most number of new Covid-19 infections at 478, followed by Sarawak (213) and Penang (137), he said in a statement.
Of these new cases, 1,243 were local transmissions involving 978 Malaysians and 265 foreigners; while 32 cases were imported.
Meanwhile, daily new recoveries came in higher than new infections at 1,509, which further trimmed the current number of active cases to 14,269 — from 14,504 the day before. Total recoveries now stand at 323,925 or 95.4% of overall infections.
13 new clusters detected
The MoH also identified another 13 new clusters today, of which 11 are linked to workplaces and the remaining two are community infections.
The eleven workplace clusters are:
• Tapak Bina Jalan Atmosphere cluster in Petaling, Selangor with 22 infections
• Tapak Bina Sungai Emas cluster in Kuala Langat, Selangor (65)
• Lebuhraya Kampung Jawa cluster in Penang (92)
• Persiaran Cassia Selatan cluster which spans Penang and Perak (66)
• Taman Brick cluster in Johor (24)
• Jalan Gemilang Sukan cluster in Johor (12)
• Jalan Sungai Chat cluster in Johor (nine)
• Paya Bemban cluster in Kelantan (30)
• Sawit Sebrang cluster in Sabah (nine)
• Kolam Lintas cluster in Sabah (seven)
• Lorong Desa Senadin cluster in Sarawak (30)
The remaining two are community clusters known as the Batu Gong cluster in Sarawak with 50 infections, and the Pengkalan Nangka Tumpat cluster in Kelantan with 20.
Malaysia has identified in 1,335 clusters so far, of which 942 have ended.