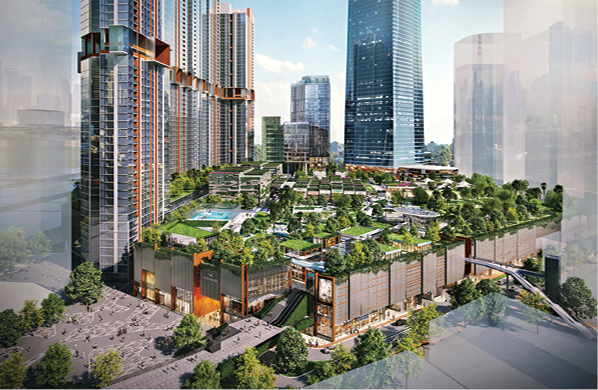 KUALA LUMPUR (April 10): Apple fans will be delighted by this news. According to a report by The Edge Malaysia, Apple Retail Store "representatives were in town as recently as last month to hold further negotiations with The Exchange TRX" about opening a store.
A source told the weekly that "talks between the parties are at an advanced stage" while another source stated that "it will take a lot of cajoling and convincing to get an Apple Retail Store in the country".
"They [Apple] can even weigh in on the type of grass to be planted in the TRX Park outside the Apple store," the other source told the business publication.
"Apple Retail Stores around the world serve as experience centres for fans of the company. They are always the landmark locations for new product launches," said Retail Group Malaysia managing director Tan Hai Hsin.
"They also attract both domestic and foreign visitors," he added.
Lendlease Malaysia head of retail Mitchell Wilson did not reveal any details when asked about the Apple Retail Store.
He said Lendlease has relationships with retailers from all around the world and "will introduce some key flagship experience stores at The Exchange TRX next year".
"The Exchange TRX will bring new to market brands, flagship statement stores, experiential dining, leisure and entertainment concepts spanning more than 400 experience stores, all crowned by an activated 10-acre rooftop city park," Wilson said.
According to the same report by the weekly, "several luxury brands such as Lululemon and those under LVMH, including Bulgari, may have a presence at the mall. Another LVMH store that is expected to open at The Exchange TRX is Sephora".
Sources say Lendlease is "eyeing" brands from Australia, New Zealand and Europe, "as well as Michelin-starred restaurants for its F&B component".
It was reported in November 2019 luxury department store Seibu (luxury department store Seibu) would occupy 250,000 sq ft of NLA across four levels in The Exchange TRX.
Read the full report in this week's The Edge Malaysia
Get the latest news @ www.EdgeProp.my
Subscribe to our Telegram channel for the latest stories and updates