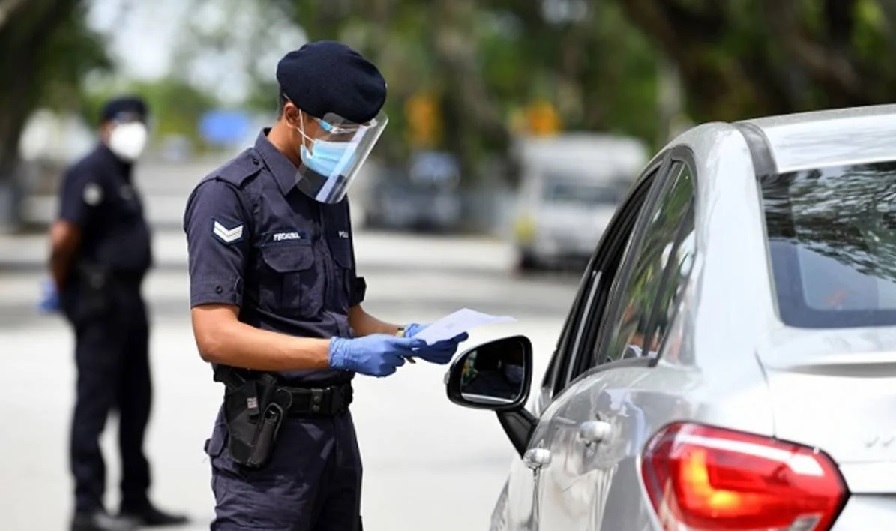 KUALA LUMPUR (April 17): For the first time in 40 days, Malaysia's daily Covid-19 cases crossed the 2,000 mark on Thursday.
And yesterday, daily cases stayed above the 2,000 level, climbing further to 2,551 from 2,148 on Thursday. This is the highest number of infections seen in over two months.
This shows that the Malaysia's Covid-19 infections curve is steepening again.
The cumulative confirmed infections has now soared to 370,528, from 115,078 as at Jan 1.
New cases were back above the 1,000 mark over the last 18 days, after briefly falling to 941 on March 29. Prior to that, new cases had continuously stayed above the 1,000 mark for over four months.
The Covid-19 death toll, meanwhile, has increased to 1,365, compared with 474 as of Jan 1.
Active cases continue to rise, breach 18,000 mark
With daily Covid-19 recoveries coming in lower than new infections, active cases – which carry high transmission risks – continued to rise over the past nine days, reaching 18,600 yesterday from 14,097 on April 7.
This is the highest number of active cases reported since March 9.
Active cases had gone into five digits for over seven months now, since October last year.
As for recoveries, the number of Covid-19 patients discharged from the hospitals stood at 350,563 today, compared with 911,71 at the start of this year.
R-Nought now at 1.17
Health director-general Tan Sri Dr Noor Hisham Abdullah said the basic reproduction number (R-naught or R0) for Covid-19 infections nationwide has risen to 1.17 as of Thursday (April 15).
The national R0 number has been going up since April 10, when it stood at 1.03, to 1.06 on April 11, 1.07 on April 12, 1.09 on April 13, and 1.14 on April 14.
The R0/Rt data projects the average number of people that each new Covid-19 patient will infect. Rt means the effective reproduction number. An Rt of less than 1.0 means the infection is not spreading.
Terengganu led with the highest number of Rt with 1.49, followed by Kelantan (1.35), Putrajaya (1.25), Sabah (1.24), Sarawak (1.19), Kuala Lumpur (1.15), Melaka (1.11), Perak (1.07), Kedah (1.05), Pahang 01.04), Negeri Sembilan (1.04), and Selangor (1.03).
Sarawak emerges as worst hit state
Sarawak has taken over from Selangor as the state with the most new infections. Most of the cases in the state were detected from existing and new clusters, as well as screening of close contacts of Covid-19 positive patients.
Sarawak registered 960 new cases yesterday, representing 37.6% of the country's new infections. Selangor was in second place with 590 cases and Kuala Lumpur with 245 cases.
Overall, total cases in Sarawak have soared to 22,920. Selangor still has the highest cumulative infections at 122,407, followed by Sabah (56,510), and Johor (42,829).
Among clusters detected in Sarawak today are Tembok Sri Aman, Sungai Mupong, Sungai Rassau, Jepak, Jalan Sri Iskandar, Jalan Maju, Jalan Bangunan Kerajaan, Sungai Kawi, Sungai Gemuan, Disso, Jalan Kesawari, Jalan Desaria, and Jalan Puncak Borneo.
A total of 1,507 clusters have been reported in the country to date, of which 1,161 have been declared ended, as no new cases were reported within 28 days.
434,301 people have received both doses of vaccine
Health Minister Datuk Seri Dr Adham Baba said a total of 434,301 individuals have received both doses of their vaccine shots under the first phase of the National Covid-19 Immunisation programme as of Thursday.
Another 671,589 individuals have received the first dose, raising the total number of Covid-19 doses in the country to 1,105,890.
Based on data in the minister's Twitter account, the five states with the highest number of people administered with the first dose were Selangor (93,829), Kuala Lumpur (73,266), Sarawak (67,427), Johor (63,295) and Sabah (55,734).
The five states with the highest number of double-dose recipients are Selangor (61,662), Perak (48,607), Sabah (42,972), Kuala Lumpur (37,962) and Pahang (33,080).
Get the latest news @ www.EdgeProp.my
Subscribe to our Telegram channel for the latest stories and updates