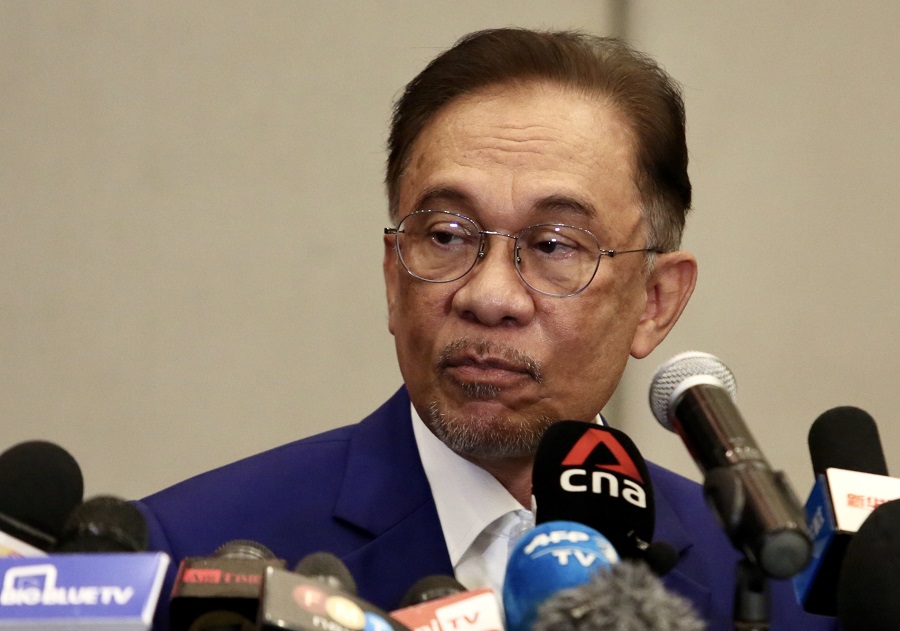 KUALA LUMPUR (April 20): PKR President Datuk Seri Anwar Ibrahim (pictured) has urged the federal government to immediately and completely support the efforts of the state government and private sector to procure approved vaccines in order to accelerate the vaccination rate in the country.
In a Facebook posting today, Anwar also demanded an independent investigation under the auspices of Parliament into the causes of the procurement bottlenecks that have been experienced by the federal government, state governments and private sector.
"As of today, less than 3% of Malaysians have been vaccinated against Covid-19.
"While the Coordinating Minister has blamed rich countries for cornering the market and thus limiting Malaysia's access to vaccine supply, I have been informed that several state governments, private businesses and foundations, responding to the government's incompetence in handling the pandemic, have sought to procure their own supply of NPRA approved vaccines," he claimed.
Anwar highlighted that their efforts have been met with delays and stonewalling by the responsible federal ministries.
"In the European Union (EU) when vaccinations were at 3% there was outrage and uproar enough to create the initiative to push the number to 17.8% within a month.
"The United States under the new administration moved heaven and earth to accelerate vaccination numbers," Anwar stressed.
Last week, Science, Technology and Innovation Minister, Khairy Jamaluddin lambasted rich countries for vaccine hoarding. Malaysia is currently sourcing Covid-19 vaccines from several producers namely China, Europe, United States and Russia to inoculate over 80% of its population.
Meanwhile, Anwar pointed out that the federal government's goal should be to ensure all Malaysians have access to safe and effective vaccines as soon as possible and said Putrajaya does not need to be the entity that buys and administers every single dose.
"State governments have their own sophisticated procurement networks and abilities which may exceed the capacity of the federal government. There are private companies that are prepared to spend the money, even at premium, to vaccinate their own workers and families.
"If these actors were given the support and approvals they needed quickly, the limited supply that the federal government has at its disposal could be channelled directly to the poor, marginalised and most needy segments in society to ensure equitable, rapid access to the vaccine. Our vaccination rate could be two or three times the current, abysmally low rate.
"Efficient vaccine procurement is something that we should have been well prepared for months ago. Our current performance is inexcusable," he added.
Based on the latest reported data as at April 18, the United States recorded the highest number of individuals who had had their second dose of the Covid-19 vaccine, with a total of 84.26 million people being fully vaccinated.
After the US was India (16.48 million people), followed by the United Kingdom (9.93 million), Indonesia (5.91 million), Germany (5.43 million), Japan (678,405), Singapore (535,864), Malaysia (443,029), Hong Kong (359,926) and South Korea (60,585).
Get the latest news @ www.EdgeProp.my
Subscribe to our Telegram channel for the latest stories and updates