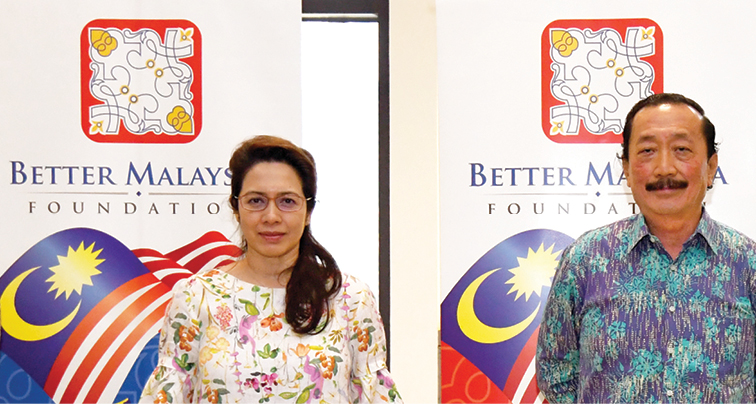 KUALA LUMPUR (May 8): The Better Malaysia Foundation (BMF) recently proposed to allow 100% financing for two-generation loans and for the government to guarantee such loans to enable the B40 group to own homes, reported The Edge Malaysia.
The B40 group refers to the bottom 40% of Malaysian households earning an income of RM4,360 or less.
"The affordable housing shortage for the B40 group must be addressed urgently. Those who are now able to rent their properties may not be able to keep up with their rental payments when they retire or are no longer gainfully employed for whatever reason," BMF chairman Tan Sri Vincent Tan told the media when announcing the plan. BMF was formerly known as the Vincent Tan Foundation.
"I understand that in the Klang Valley, for every 1,000 affordable houses launched, there are between 10,000 and 60,000 applicants vying to purchase them," Tan added.
According to the report, BMF is planning to "price affordable housing units at between RM120,000 and RM300,000 for an apartment, with sizes of 450 sq ft, 600 sq ft, 750 sq ft and 900 sq ft in the Klang Valley".
The foundation stated that with "their limited earning power", many first-time house buyers cannot come up with the down payment needed to buy a home but this "will be resolved if lenders provide 100% financing".
BMF said that several banks are already offering 100% financing to house buyers with a minimum income of between RM2,000 and RM3,000 per month.
"Housing loans should also be 'two-generation' loans, with terms of between 40 and 60 years, where loan repayments can be extended over two generations to ensure that monthly repayment instalments are affordable and manageable, and there is still sufficient disposable income left to provide the household with a decent standard of living," explained Tan.
According to BMF, it is important that the government guarantee the repayment of housing loans by borrowers from the B40 group to "ensure financial institutions will extend housing loans to B40 purchasers without the fear of assuming the credit risk and taking on bad debts".
It added that the government "will not be financially exposed by providing its guarantee as it will have the security and right of foreclosure over the property should the guarantee be enforced".
The foundation also explained that owning a home is a "basic need that is essential to a person's sense of dignity, safety and inclusion in the community".
"Owning a house means having a stake in the country. It means that all Malaysians share in the responsibility of taking care of the less privileged members of our society," it said.
Read the full report in this week's The Edge Malaysia
Get the latest news @ www.EdgeProp.my
Subscribe to our Telegram channel for the latest stories and updates