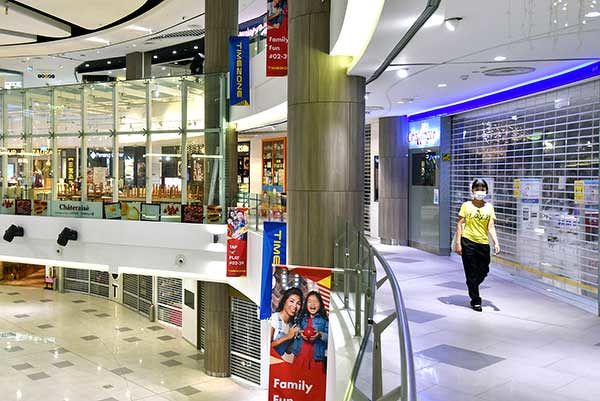 PETALING JAYA (May 20): While lauding the roll out of the Selgate vaccination programme, shopping malls and retail chain associations also urged the Selangor government to reconsider additional charges for the inoculation process as it might burden business owners.
In a joint statement today, issued by Malaysia Shopping Malls Association (PPK), Malaysia Retailers Association (MRA), Malaysia Retail Chain Association (MCRA) and Bumiputra Retailers Organisation (BRO), the associations said they are supportive of the initiative by Selgate Corp under Perbadanan Kemajuan Negeri Selangor (PKNS) to speed up the vaccination process in Selangor.
"However, we are given to understand that the Selgate programme will charge businesses for the vaccinations which are supposed to be funded by and provided on a complimentary basis to both Malaysian citizens and non-citizens alike. This would be contrary to the original commitment and intent previously declared by our Federal government," said the statement.
It also noted that the state authorities have allocated RM100 million for its vaccination programme and it is inconceivable that a further charge of RM380 per course has been proposed. The RM380 per course charge by itself appears to be exorbitant as the global cost of vaccines are widely published and known in the public domain.
"In this critical situation of saving lives and livelihoods, the main objective is to explore all avenues to source adequate supply and ramp up the vaccination and we are confident the rakyat should not have any qualms for the authorities to draw from the State's financial resources to achieve this.
"After all, the funds are from the taxpayers and spending for a just cause is acceptable. Having paid for the vaccines from the State coffers, it would appear there is a profit motive to further charge for the vaccination and especially what appears to be at exorbitant level. Instead of receiving accolades, the initiative now appears to have negative connotations as we are not made aware of the reasons behind the charges," said the statement.
The associations added that the additional charges will further impact businesses which are still struggling to survive.
"We would support any parallel programme to increase the vaccination processes in our country but it must follow the original commitment and intent i.e. in principle, vaccinations must be provided free as promised," said the statement.
To recap, more than 3,500 companies and around one million employees have expressed their interest to participate in the Selgate vaccination programme, said Selangor state executive councillor for public health Dr Siti Mariah Mahmud yesterday.
The Selgate vaccination programme is expected to be launched in June.
Get the latest news @ www.EdgeProp.my
Subscribe to our Telegram channel for the latest stories and updates