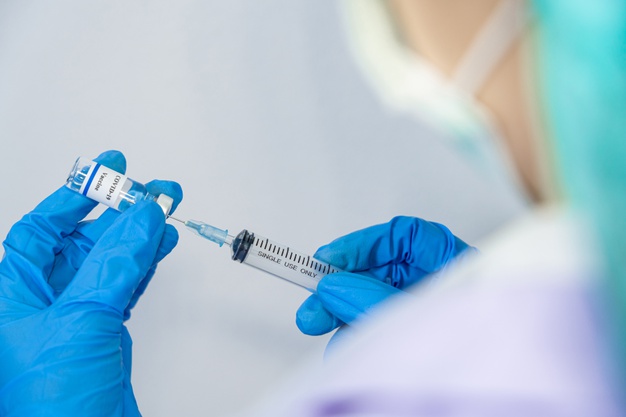 KUALA LUMPUR (May 28): Leaders of Penang's manufacturing industry have declared their support for expediting inoculation efforts against Covid-19, but firmly stated that vaccination procurement should be left to the federal government.
In a press conference today by the Penang Manufacturing Advisory Council, the sector's representatives said that a public vaccination programme is the best avenue to take, and that private sourcing of vaccines should be avoided.
The collective highlighted the Selangor state government's current vaccination programme, where Selgate Healthcare Sdn Bhd — a unit of Selangor State Development Corp (PKNS) — has been entrusted with procuring and administering the Covid-19 vaccines.
"Selangor companies are paying RM380 per vaccine, and this is going to be a costly exercise for small to medium enterprises (SMEs), resulting in a big financial constraint for SMEs.
"The role [of procurement] should be left to the public sector to get the process done effectively and expediently," said Small and Medium Association Malaysia (SAMENTA) national secretary Seng Hooi.
Federation of Malaysian Manufacturers (FMM) Penang chairman Datuk Jimmy Ong added opening up vaccine procurement to private avenues will result in political unbalance.
"I understand that the federal government should consider all possibilities for the industry, but opening up the vaccine for anybody to secure will carry a lot of political unbalance.
"Some rich companies would be able to get the vaccine for their employees, while smaller companies would be left suffering.
"If you have only a certain group who are able to get vaccinated and the majority of people are not able to, we will be suffering. I think we have to get back to the federal government supplying the vaccines with the industry reserved to do the coordination work," the chairman of FMM Penang said.
An additional concern is the monitoring of the vaccination process and the importance of tracking the vaccines being administered in a centralised system if the process was relegated to the private sector.
"The amount of logistical arrangement is complicated, how are you going to have facilities to keep note of the vaccines administered?
"There is a requirement to blend and share the information on the national system, there needs to be a record on a centralised system, if not the system will be contaminated.
"Asking companies to provide the vaccine and companies to administer the vaccine is relegating the responsibility of the government to the private sector," said InvestmentPenang special investment advisor to the Chief Minister of Penang Datuk Seri Lee Kah Choon.
In the press conference, the industry leaders presented their plan to adhere to the Public-Private Partnership (PPP) immunisation model introduced by FMM and the International Trade and Industry Ministry (MITI).
Get the latest news @ www.EdgeProp.my
Subscribe to our Telegram channel for the latest stories and updates