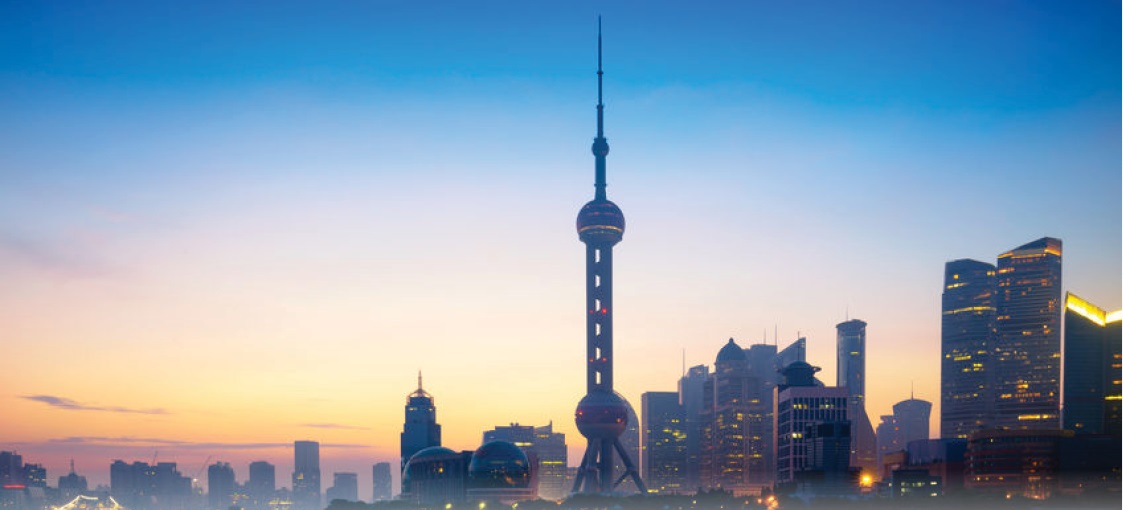 Being the first country to get impacted by the Covid-19 pandemic in 2020, China saw its hotel sector badly affected with the imposed rules of travel restrictions to contain the spread of the deadly coronavirus and the absence of international travellers.
Although 2020 was a nightmare to the hotel industry, Knight Frank (Greater China) director and head of research and consultancy Martin Wong is optimistic of what the future holds for the industry despite facing unprecedented challenges.
"On the back of the huge pent-up travel demand in the post-Covid-19 era, coupled with the strong potential demand for both leisure and business travel generated by the Greater Bay Area initiative, the longer-term prospects for tourism in the Greater China region remain positive," he said.
Generally, China's metropolises have been enjoying gradual recoveries of their hotel sector in the 2H2020 as the country's measures in containing the pandemic were seen as successful.
Beijing: Government initiatives to drive domestic tourism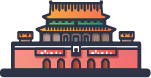 Although the number of inbound tourists plummeted by 91% year-on-year (y-o-y) to 341,000, the city managed to open six luxury hotels spread across non-core areas in 2H2020.
As the hospitality and tourism industry was hit hard in 2020, demand for hotel accommodation was significantly reduced as the average occupancy rate of five-star hotels in Beijing has decreased significantly to 29.9% from 71.3% while the average daily rate (ADR) has plunged by 6.5% y-o-y to RMB850 (RM546) by 4Q2020.
However, by a turn of events in 2H2020, the tourism market was picking up again as Beijing received 4.6 million visitors during the May Day Golden Week holiday and one million visitors during the National Day and Mid-autumn Festival.
Meanwhile, to foster a healthier tourism market and increase demands for the hotel industry, the government's initiatives like "Red Tourism" and the Winter Olympics cultural tourism are a few of the efforts in attracting domestic and international tourists alike to visit Beijing in 2021.
Shanghai: New players undaunted

Just like Beijing, Shanghai's inbound international tourists fell sharply by 85.7% y-o-y to 1.3 million due to the pandemic, which directly disrupted the tourism and hotel industry.
Despite the poor market though, seven new luxury hotels opened last year, albeit this number has been the lowest since 2016, as some had to delay their openings.
The overall occupancy rate of five-star hotels in 2020 dropped significantly by 30.6 percentage points to 37.8%, and the ADR of five-star-rated hotels in Shanghai decreased 18.1% y-o-y to RMB785.
However, effective containment of the pandemic saw hotel sectors recovering with the local tourism market rebounding in 2H2020. It has also given confidence to domestic and international investors and hotel operators in the market, and 12 hotels have been scheduled to open in 2021.
According to Knight Frank, the tourism and hotel market is expected to recover and remain stable with demand coming mainly from business and domestic travellers.
Guangzhou: Annual visitors dropped 77%

As one of the most important transportation hubs in Greater China, Guangzhou only received 2.1 million international overnight visitor arrivals for 2020, a plummet of 76.7% y-o-y. The hotel's average occupancy rate also dropped by 61.2%, with its ADR dropping 21.3% y-o-y to RMB629.4.
There were only three newly-opened luxury hotels in Guangzhou, namely the Southern Airlines Pearl Hotel, the Elegant Hotel and the Sheraton Guangzhou Panyu Hotel.
Meanwhile, only two luxury hotels are scheduled to open in 2021 – Kempinski Hotel in Yuexiu district and Narada Hotel in Huangpu.
Shenzhen: Expansion amid difficult times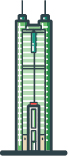 In the case of Shenzhen's market, some luxury hotel brands in the city have remained positive in their outlook as some have been seeking potential new properties to expand their portfolios despite the poor market conditions.
In fact, 13 new luxury hotels opened last year, providing an additional 3,209 rooms. Among these hotels were Renaissance Shenzhen Bay Hotel, Hilton Garden Inn Shenzhen International Convention and Exhibition Center and the Andaz Shenzhen Bay Hotel.
Two additional five-star hotels are scheduled to open in 2021, which are The Shenzhen Conrad Hotel located in the central business district of Shenzhen Qianhai and W Hotel in Kaisa International Resort.
Shenzhen's tourism outlook for 2021 is promising as it expects to improve with government policy in supporting the opening of a large-scale tourism market, which will in turn attract visitors and meet the demand for hotel rooms.
Hong Kong: Time to re-strategise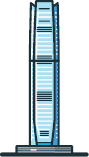 As Hong Kong's tourists have disappeared amid the pandemic coupled with the strict border restrictions, the hotel industry has had to employ alternative ways to source for income while reshifting their focus to the domestic market.
Many hotel operators have had to re-strategise to boost occupancy by offering staycation packages with cut-throat discounts, monthly-rental packages at competitive rates or accommodating people requiring quarantine. Others have had to repurpose their properties, such as leasing rooms for office space or converting into residential buildings.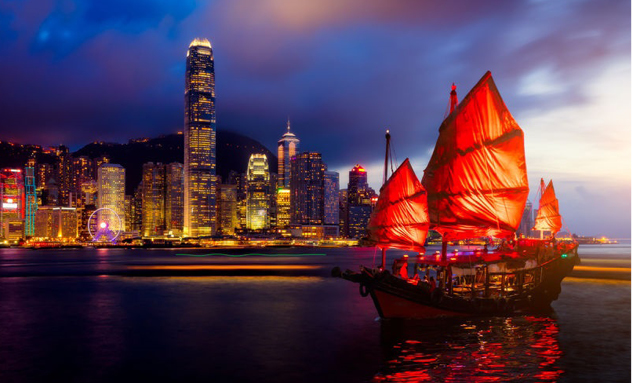 Additionally, some hotel operators have taken this opportunity to rebrand and renovate, in hopes of improving their ADR in the long run.
The InterContinental Hotel in Tsim Sha Tsui, which stopped its hotel operations in April 2020 for a large-scale renovation, will be rebranded as the Regent Hong Kong when it reopens in 2022.
In 2020, Hong Kong only received 1.4 million international overnight visitors, of which 65% were from mainland China. This was a drop of 94.3% from the 23.8 million visitors in 2019, according to the Hong Kong Tourism Board. Occupancy rate remained low at 24% while ADR fell 18.4% y-o-y to HK$1,617 (RM865).
While there have been schedules for hotel openings in 2020, only two managed to open, which was The Hari Hong Kong and The Sheraton Tung Ching.
Due to the lingering impact of Covid-19, hotel operators will continue to focus on the domestic market as long as the border remains closed. However, a pent-up demand for travel from international and business travellers is expected to help recover and revive Hong Kong's hotel industry.
Macau: Fast recovery in 4Q2020

Macau experienced a plunge of international visitors by 85% y-o-y in 2020, where the overall five-star hotel occupancy rate was only 25.1% and its ADR dropped by 17.8% y-o-y to MOP$1,351 (RM701).
Due to the market condition in 2020, several hotels that were slated for 2020 openings were delayed. These hotels included the Lisboeta Macau, The Grand Lisboa Palace and the Galaxy Macau.
Yet, the city's quick response in controlling the situation resulted in Macau seeing a fast recovery in visitor arrival in 4Q2020 as tourist visas were reinstated for Chinese visitors in Sept 2020. The tourism and hotel industry gradually picked up where the number of visitors recorded a monthly increase of 76.7% to 754,541 in March 2021.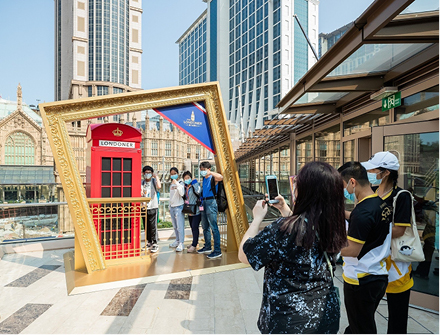 In Feb 2021, Sands China Ltd unveiled the Londoner Macao on the Cotai Srip.
Costing an investment of MOP$15.2 billion, "The Londoner Macao will continue to introduce additional integrated resort offerings by phases throughout 2021, including the Suites by David Beckham, Londoner Court, a luxury residential-style all-suite hotel, the re-themed Shoppes at Londoner, and the Londoner Arena".
Taipei: New hotel developments suspended

Being Asia's top-performing economy in 2020, the city has not been unscathed from the impact of Covid-19 as proactive measures to contain Covid-19 spread meant banning of large-scale events, gatherings and domestic business trips, while employing a remote working strategy.
International visitors to Taipei dropped significantly to 88.4%, with only 1.4 million visitors in 2020, according to the Tourism Bureau of Taiwan. As a result, the average occupancy rate of Taipei international tourist hotels fell to 38% from 75% in 2019, and ADR was down 25% y-o-y to NT$3,464 (RM515.20).
Despite the devastating 2020 result, three luxury hotels managed to open, which were the Hotel Indigo Taipei North, the Mitsui Garden Hotel Taipei Zhongxiao, and the Hotel Resonance Taipei (Tapestry Collection by Hilton).
As the pandemic was brought under control, the government introduced initiatives to stimulate the domestic tourism industry. This has helped the hotel market in central and southern Taiwan but the same can't be said for Taipei as it is heavily reliant on international tourists.
New hotel developments in Taipei have been suspended until the pandemic eases. The World Tourism Organization predicts that the global tourism industry will take three years to fully recover. Only two hotels will be slated for opening in 2021 – Gracery Hotel Taipei and Hotel Metropolitan Premier Taipei.
This story first appeared in the EdgeProp.my E-weekly on July 9, 2021. You can access back issues here.
Get the latest news @ www.EdgeProp.my
Subscribe to our Telegram channel for the latest stories and updates