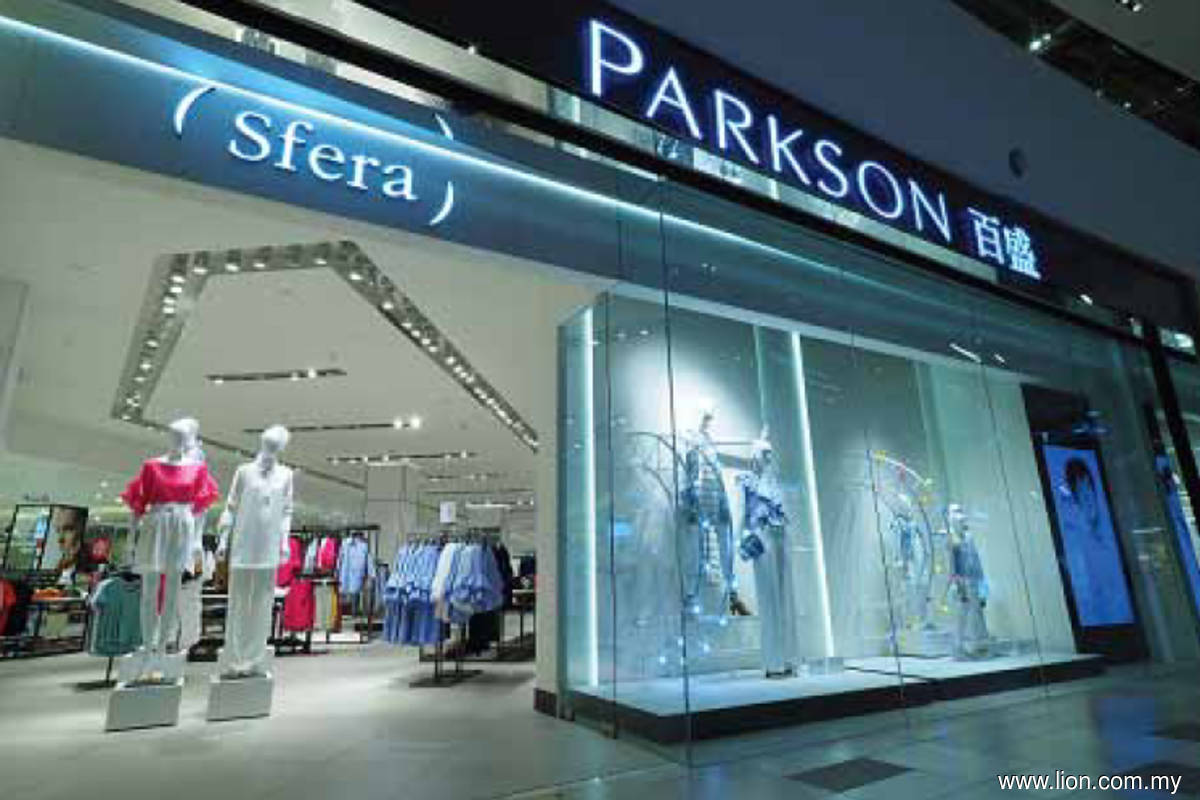 KUALA LUMPUR (July 12): Parkson Holdings Bhd's 54.97%-owned Hong Kong-listed subsidiary Parkson Retail Group Ltd (PRGL) has inked a 20-year tenancy agreement for a commercial space measuring about 39,966 sq m in the city of Yichun, China.
In a bourse filing, Parkson said the tenancy agreement was entered between PRGL's indirect wholly-owned subsidiary Jiangxi Parkson Shopping Centre Management Co Ltd and landlord Yichun Hong Lin Hotel Co Ltd, in respect of tenancy of the first to fourth floors above ground level of Hong Lin World City and some shops situated at Hong Lin World City.
The rental payable (inclusive of tax) under the tenancy agreement is Rmb11.99 million (RM7.76 million) for the first year, Rmb5.99 million per year for the second to fifth year, Rmb12.59 million per annum for the sixth to seventh year, and Rmb13.6 million per year for the eight to tenth year.
For the eleventh to thirteen year, the rental is Rmb14.27 million per year; for the fourteenth to sixteenth year is Rmb14.99 million per annum; for the seventeenth to nineteenth year, rental Rmb15.74 million. Finally, rental for the twentieth year is Rmb16.52 million.
"Pursuant to the International Financial Reporting Standard 16 - Leases (IFRS 16) issued by the International Accounting Standards Board, the entering into the tenancy agreement as tenant will require the PRGL group to recognise the property as the right-of-use assets in which the amount was approximately Rmb92.25 million (equivalent to approximately RM59.7 million) calculated with reference to the present value of the rental payments as discounted using a discount rate equivalent to PRGL's incremental borrowing rate during the entire term.
"Thus, the entering into the tenancy agreement and the transaction contemplated thereunder will be regarded as an acquisition of assets by the PRGL Group," said Parkson.
The acquisition of assets does not have a material impact on Parkson's earnings for the financial year ending Dec 31, 2021 and the group's net assets based on the audited consolidated statement of financial position of the company as at June 30, 2020.
According to Parkson, PRGL believes that the tenancy of the property plays an important role in the development of the group's business in Yichun and is in line with the group's development strategy in Jiangxi province. The board believes that the tenancy will have a positive impact on the future development of the company.
Parkson also said the board believes that the terms of the tenancy agreement are fair and reasonable, and also having taken into account the above reasons and benefits, the board is of the view that the tenancy is in the interests of the company and its shareholders as a whole.
Get the latest news @ www.EdgeProp.my
Subscribe to our Telegram channel for the latest stories and updates