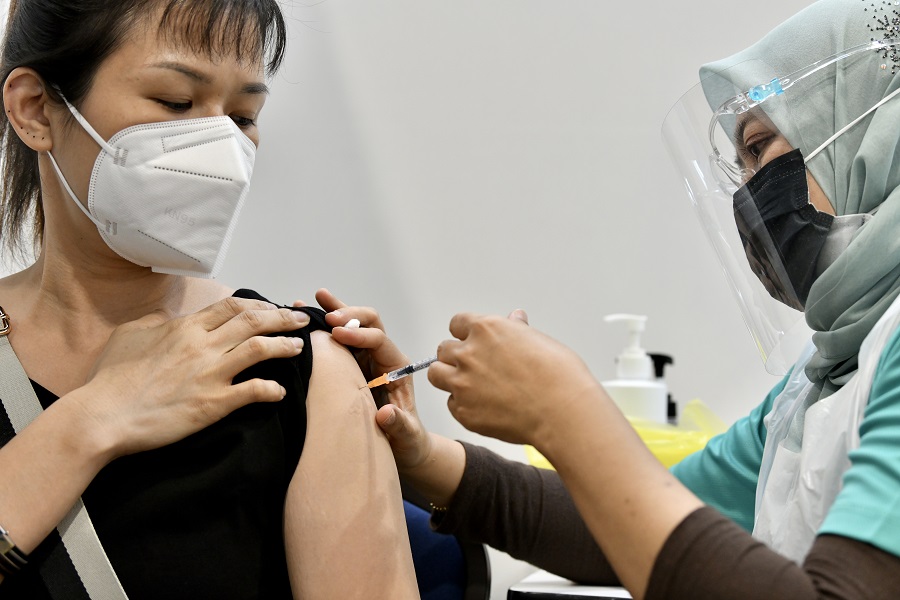 PETALING JAYA (July 16): Retail mall and theme park associations urged the government to provide "vaccination dividend" to the people who have been vaccinated to enjoy more freedom to move and work.
Malaysia Shopping Malls Association (PPK), Malaysia Retailers Association (MRA), Malaysia Retail Chain Association (MRCA), Bumiputra Retailers Organisation (BRO), Malaysia REIT Managers Association (MRMA) and Malaysian Association of Theme Park and Family Attractions (MATFA) have issued the joint statement today.
According to the statement, as the efficacy rate of 70% is achieved after the first dose, the associations proposed that all those who have received the first dose be allowed to move and work freely.
"We propose that they are allowed to work full time and their attendance is not counted in the allowed threshold of those working under rotation," said the statement.
The associations also suggested for those who have completed two doses of vaccines, to be allowed to dine-in with safe physical distance; dine-ins to be also allowed for the people who took their first dose, but only limited to two people per table.
Another suggestion was that those who have completed the course of two doses should be allowed to partake in all social and entertainment activities such as cinema, gym, spa, theme park, karaoke, pub and bar.
"We believe this "Vaccination Dividend" reward will encourage all the current anti-vaccine people to avail themselves for vaccination in order to have the opportunity of freedom and peace of mind. This is indeed a win-win strategy both for the state, the economy and the rakyat," said the statement.
The associations also noted that since 69% of cases are sporadic and in the community at large, all of us have to accept that the situation is now endemic and thus the absolute number of cases threshold should not be a yardstick for phasing of the National Recovery Plan (NRP).
"We believe the relatively higher number of Covid-19 cases of late in Selangor is due to mass testing conducted. This number must be modulated when compared to the lower numbers from other states that do not carry out mass testing," it added.
The associations said it is too devastating to extend any more district-wide lockdowns. If there are indeed any high-risk hotspots, then targeted only surgical and precision lockdowns building by building should be conducted. This is so as not to cause undue damage and pain to the rakyat and businesses that do not contribute to the infection and allow all businesses to re-open and operate so that lives and livelihood can begin to repair and recover.
Get the latest news @ www.EdgeProp.my
Subscribe to our Telegram channel for the latest stories and updates