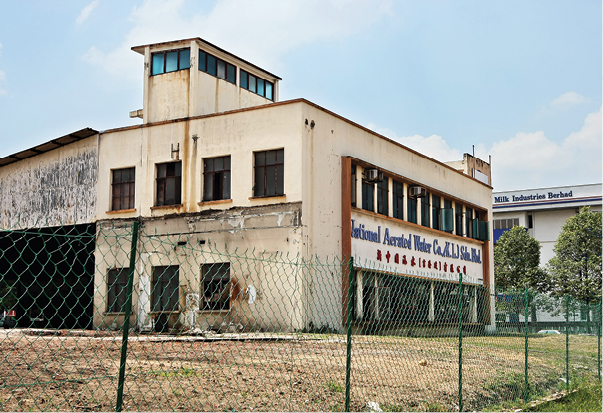 KUALA LUMPUR (July 17): Land prices in the Klang Valley "have remained stable and, in rare instances, even managed to fetch a premium," The Edge Malaysia reported this week.
People in the know told the weekly that prime land held by financially sound owners are not putting them up for sale.
"Even though many developers are scouting for land, landowners are not in a rush to sell in the depressed market, especially since most can rely on a loan moratorium extended by banks to ease the challenges of the Covid-19 pandemic," wrote the weekly.
"Generally, land prices have not come down as sellers are still holding on to their prices," VPC Alliance (M) Sdn Bhd managing director James Wong told the business publication.
"The big developers are still active in the market looking for good buys to replenish their landbank," he says.
"The demand for the land is subject to the type of land use. For vacant commercial land, there is a drop (in demand) due to the weak office and retail market as a result of the prolonged MCO and uncertainty as to when the MCO period generally will end," Wong explained.
Stanley Toh, executive director of Laurel­Cap Sdn Bhd, explained that while the prices of residences/apartments and office buildings in KL have softened over the past year because of the Covid-19, the price of well-located land continues to hold up because it is a rare commodity.
"This time around, the situation is very different from the Asian financial crisis (AFC). During the AFC, the banks were at risk of collapsing and were calling back loans or charging double-digit interest rates. Landowners with debt had to sell down. At present, the banks are giving a loan moratorium. Hence, landowners are still holding on (as there is) no need to rush (and sell the land)," added Toh.
Meanwhile, Savills Malaysia deputy managing director Nabeel Hussain said that "there is some anecdotal feedback from investors/developers that they are being offered land at considerably-discounted prices. However, the actual reported transactions that we have seen do not seem to support such trends".
Nabeel said that Sunway Bhd's purchase of a land parcel in Cheras from Boustead Holdings Bhd at a 6% premium above the market price "was particularly surprising because the developer has no track record of bidding aggressively for sites, yet they decided to bid aggressively".
He added that the sale of two tracts of land in Section 13, Petaling Jaya. The former Kickapoo factory site (pictured) set a new price record for the area at above RM500 psf while the Dutch Lady land fetched a very attractive price given the large land size, wrote The Edge.
Read the full report in this week's The Edge Malaysia
Get the latest news @ www.EdgeProp.my
Subscribe to our Telegram channel for the latest stories and updates