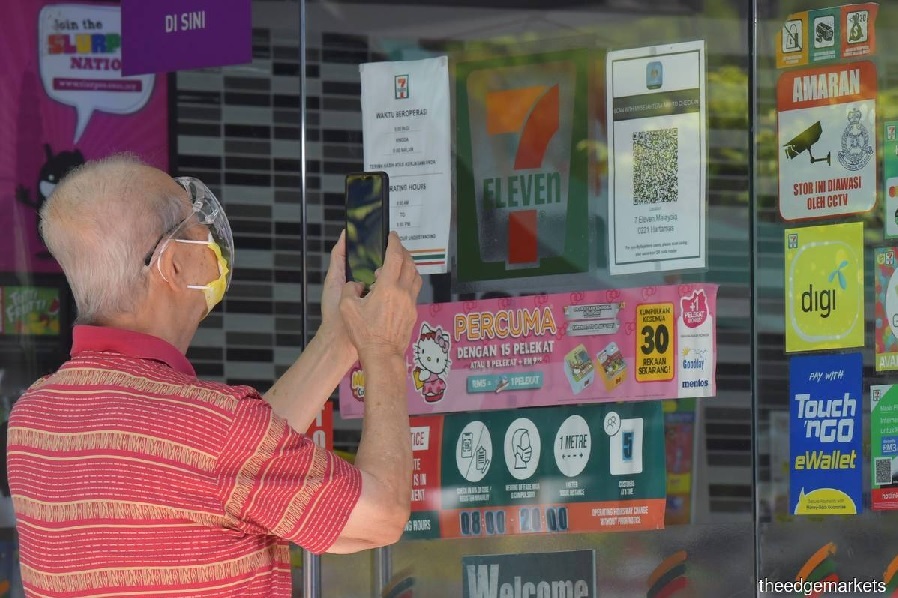 KUALA LUMPUR (July 24): Malaysia's daily Covid-19 cases, which hit a new record high of 15,573 yesterday, climbed further to 15,902 today.
The new infections were detected from 155,193 Covid-19 tests conducted — up from 137,326 a day ago — indicating a positivity rate of 10.25%. Of the latest cases, Selangor contributed the highest number of infections at 7,351, followed by Kuala Lumpur at 2,406 and Kedah at 867, according to Health director-general Tan Sri Dr Noor Hisham Abdullah in a statement.
Also reported today were 184 more coronavirus-related deaths, which raised the cumulative number of fatalities to 7,902. For today, 87 deaths were reported in Selangor, followed by 17 in Kedah, 16 in Pahang, 15 in Negeri Sembilan, 13 in Kuala Lumpur, 10 in Johor, eight in Sabah, seven in Melaka, six in Penang, three in Terengganu and two in Sarawak.
Active cases, meanwhile, climbed to 153,633 from 147,386 the day before as new infections continued to outpace daily recoveries, which came in at 9,471. Cumulative recoveries now total 834,858, representing a recovery rate of 83.8%.
There were 950 patients being treated in intensive care, with 468 of them requiring breathing assistance.
The country's cumulative Covid-19 cases now stand at 996,393, with the first infection detected in January last year.
1.6% of new cases critical
Of the new cases, 96.8% were those with little to no symptoms, comprising 8,485 or 53.4% under Category 1 (no symptoms), followed by 6,901 or 43.4% under Category 2 (mild symptoms).
Of the balance, 127 cases (0.8%) were classified as Category 3 (pneumonia), 129 (0.8%) were under Category 4 (pneumonia requiring oxygen therapy) and 260 (1.6%) were Category 5 (critical and requiring assisted ventilation).
R0 increased to 1.09 on July 23
The country's basic reproduction number (R-naught or R0) for Covid-19 infections nationwide rose to 1.09 yesterday, from 1.07 the previous day, with Terengganu having the highest R0 at 1.37. This was followed by Kedah (1.23) and Penang (1.22).
All states posted an R0 of more than 1.0, except for Labuan and Perlis.
The R0 projects the average number of people that each new Covid-19 patient will infect — or what is termed the effective reproduction number. An R0 of less than 1.0 means the infection is not spreading.
27 new clusters detected, 15 involving workplaces
The Ministry of Health (MoH) also updated that 27 new infection clusters were detected today, of which 15 involved workplaces and seven were community clusters.
The remaining clusters were under the categories of detention centre, higher education group, high-risk group and import group.
Of the new clusters, five each were found in Johor and Selangor. Kuala Lumpur saw four, followed by three in Kelantan. two each in Kedah, Perak, Pahang and Sabah, and one each in Melaka and Terengganu.
To date, 3,418 clusters have been detected by the ministry, with 2,442 declared ended, leaving 976 active clusters.
Get the latest news @ www.EdgeProp.my
Subscribe to our Telegram channel for the latest stories and updates