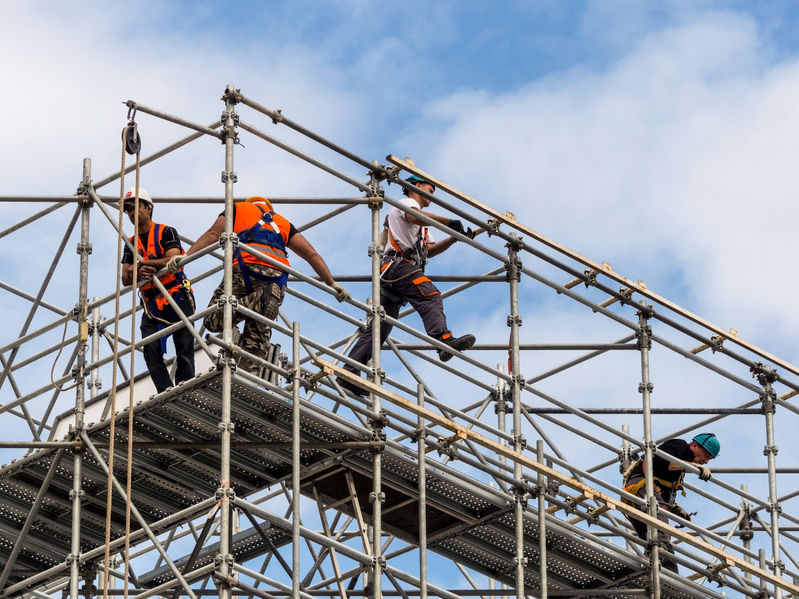 PETALING JAYA (Aug 6): House renovations are now allowed to be carried out during phase one of the National Recovery Plan (NRP), reported The Star.
The report, quoting the Work Minister Datuk Seri Fadillah Yusof, said Grade 1 to Grade 4 contractors are allowed to carry out renovation works at residential properties as physical distancing can still be maintained for this type of activity.
Fadhillah clarified that only house renovation work can be carried out during Phase One while renovation work in buildings like factories, offices, malls, schools and shops can only be carried out in Phase Two.
"However, for Phase One and Phase Two, all companies involved in these projects will have to apply for Approval to Operate from the Covid-19 Intelligent Management System (CIMS) portal under the International Trade and Industry Ministry (Miti)," Fadillah noted.
According to the Construction Industry Development Board (CIDB) gradings for the contractors, G1 contractors can perform a RM200,000 project, G2 for RM500,000, G3 for RM1 million and G4 for projects up to RM3 million.
On matters regarding housing construction in Phase One and Phase Two, Fadillah has stated that the activities are able to commence if an accommodation has been provided for the workers and the said accommodation has been approved by the local council.
"Of course, the accommodation must be approved by the local councils. Again, the companies involved must apply for Approval to Operate from Miti's CIMS," said Fadillah.
Although the amendment has loosened some of the restrictions regarding construction works, Fadillah emphasised that local councils and building managements still have the rights to impose stricter rules to ensure a safe environment.
Besides the house renovation work, updates from NSC in the construction sector include critical maintenance and repair, public infrastructure construction, construction of worker's hostel at construction sites, construction by Grade 1 to Grade 4 contractors, renovation on private housing, government-funded projects, ground investigation work, consultancy and professional work on construction and any other other supporting services for permitted construction work.
Get the latest news @ www.EdgeProp.my
Subscribe to our Telegram channel for the latest stories and updates