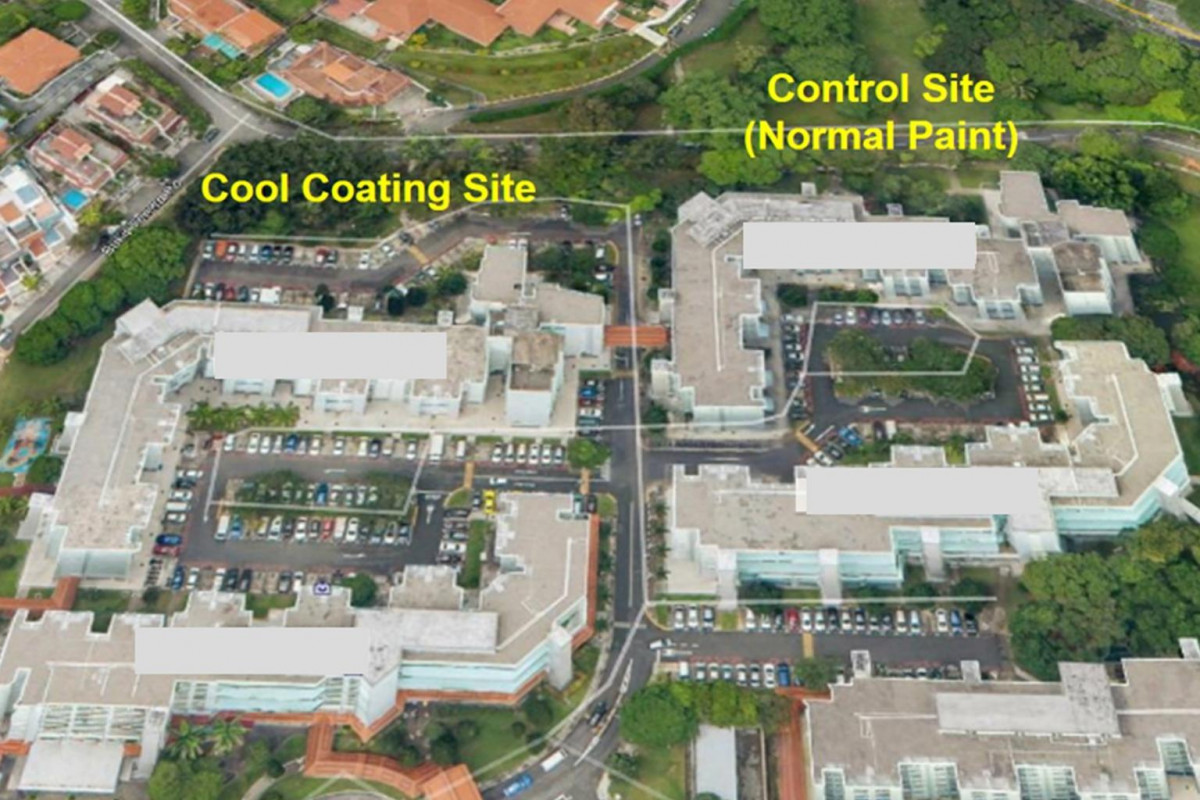 SINGAPORE (August 11): A large-scale pilot project will take place in Tampines where heat-reflective paint will be painted on some 130 housing blocks in an effort to reduce ambient temperature by 2°C, reported The Straits Times.
Part of the 10-year-plan of Housing Development Board's (HDB) Green Towns Programme to create a more environmentally and sustainable-friendly town, the first batch of the pilot project will repaint more than 20 housing blocks and pavements in Tampines Street 83 and 84.
Tampines Town Council has launched a tender for the cyclical repair and redecoration that includes cool paint on Aug 6. The tender will close on Sept 1.
The report, citing Singapore HDB chief executive officer Tan Meng Dui, said this is a collaboration with Tampines Town Council under Green Towns Programme, which marks the first-time cool paint will be used to repaint HDB blocks starting on a precinct level and extending across neighbourhoods.
While the repainting project for the first batch is expected to complete by the fourth quarter of 2022, the repainting for the remaining blocks will progress gradually with the entire project expected to wrap up by 2024.
This is not the first time Singapore has tested with cool paint. There have been two small-scale trials by HDB and Nanyang Technological University (NTU) in Tuas and Bukit Purmei to measure the performance of the cool paint and conventional paints.
Preliminary findings from the trial shows that cool paint could reduce the ambient temperature around the buildings coated with cool paint by up to 2°C in the day and night.
The cool paint works to absorb less heat during the day and emit less heat during the night which leads to a cooler environment.
Now on a much larger scale, the project will collect data on the effect of cool paints on different heights, layouts and orientations with "control blocks" repainted with conventional paints with temperature sensors installed on the buildings while residents will share their feedback as well.
Additionally, a comprehensive study will also be taken on exterior environments like the surrounding greenery on whether it contributes to cooler temperature.
"The outcome of this pilot will help us test the market readiness of cool paints for wider implementation and pave the way for its use in more HDB towns, to mitigate urban heat effects and further improve the liveability of our HDB towns," said Tan
The HDB Green Towns Programme aims to create a sustainable living for HDB towns while improving resident's quality of life by focusing on reducing energy consumption, recycling rainwater and cooling of HDB towns.
Get the latest news @ www.EdgeProp.my
Subscribe to our Telegram channel for the latest stories and updates