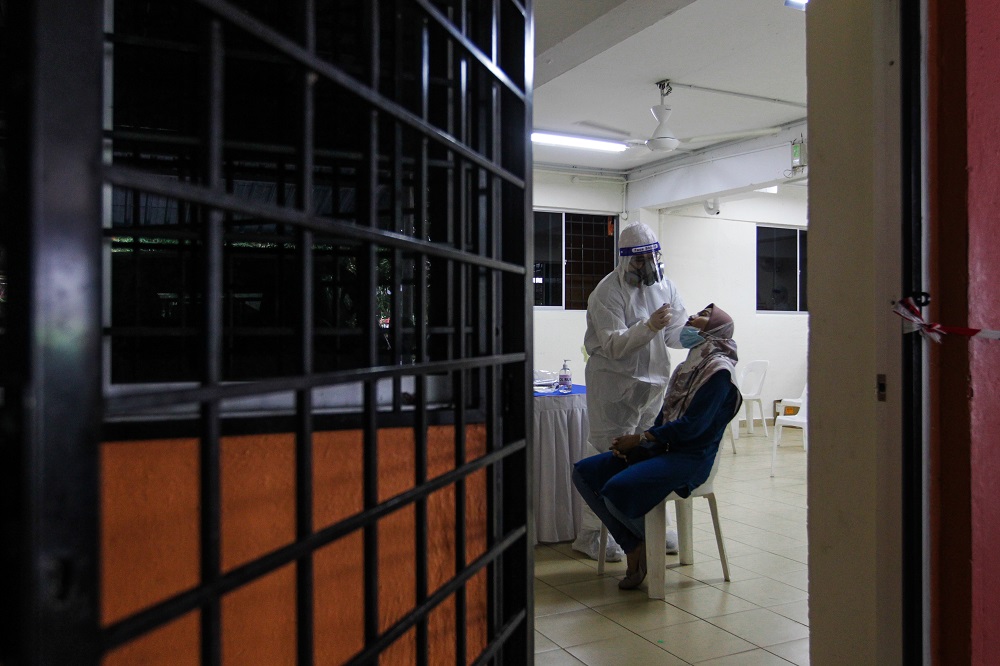 KUALA LUMPUR (Aug 30): A total of 19,268 new Covid-19 cases were reported across the country today, down from yesterday's 20,579, as the Klang Valley recorded a fourth straight decline in daily infections.
Selangor posted the highest number of new cases by state or federal territory with 3,567, but this was below the 4,591 infections reported yesterday.
Elsewhere in the Klang Valley, Kuala Lumpur posted 672 cases and Putrajaya registered 41 infections today.
Sabah reported 2,310 new cases, followed by Johor with 2,265 infections, Kedah with 2,084 and Sarawak with 2,028.
Other states that reported more than a thousand new cases were Penang (1,780), Kelantan (1,308) and Perak (1,104).
Of the remaining states, Pahang posted 788 infections, followed by Terengganu (544), Melaka (395), Negeri Sembilan (269), Perlis (71) and Labuan (two).
This brought the total number of Covid-19 cases in the country to date to 1,725,357.
Subscribe to our Telegram channel for the latest stories and updates