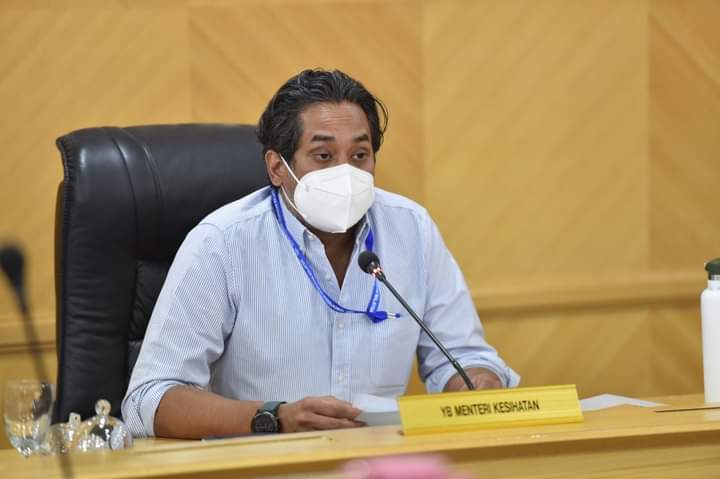 KUALA LUMPUR (Sept 10): The Health Ministry will improve its Covid-19 death reporting method as there were discrepancies in the daily deaths caused by a delay in reporting, according to its Minister Khairy Jamaluddin.
"The death data that we have been releasing every day is not the death that has taken place in the last 24 hours.
"If we look at Selangor, the reported deaths are still going up but the actual deaths on that particular day have been going down," said Khairy at a media briefing yesterday.
Yesterday, Selangor reported 76 daily deaths — the highest among all States and Federal Territories — bringing the cumulative death cases in the State so far to 6,836.
There were 323 deaths reported across the country as at noon yesterday, bringing the tally of fatalities due to the virus to 19,486.
The country reported 19,307 new Covid-19 cases yesterday, a decline from 19,733 infections the day before. This brought the total coronavirus infections nationwide to 1.92 million.
According to Khairy, the previous Covid-19 death reporting process involved post mortems before the death could be verified and recorded.
"We see in the past [like] the reporting of the actual date of deaths, we have to wait after autopsy and the collection of data to confirm the death cases.
"And this [process] sometimes takes days and weeks. So that is why the death cases in Klang Valley are high but it is due to the backlog cases and we are not reflecting the actual date of deaths," he said.
The Minister added that his Ministry will improve this death reporting process.
He said: "Now we will arrange it with the actual date of deaths then we will do the autopsy and if there is anything that needs to be clarified, we will amend the data later so we can announce the death on the actual date."
Meanwhile, the Ministry also launched Covid Now, (covidnow.moh.gov.my), a platform that will provide all daily information related to Covid-19 including more granular data that was previously unavailable to increase transparency.
Among the additional data are details on the new cases that include vaccination status and type of vaccines, details on death cases that include vaccination status as well as the type of vaccines, bed capacity and intensive care units according to hospitals (public and private) in all States, and the adverse events following immunisation (AEFI) data based on vaccine type.
"A holistic involvement of society and a better understanding about the [Covid-19] situation is extremely important to allow us to move into the endemic phase safely and smoothly," Khairy added.
Get the latest news @ www.EdgeProp.my
Subscribe to our Telegram channel for the latest stories and updates