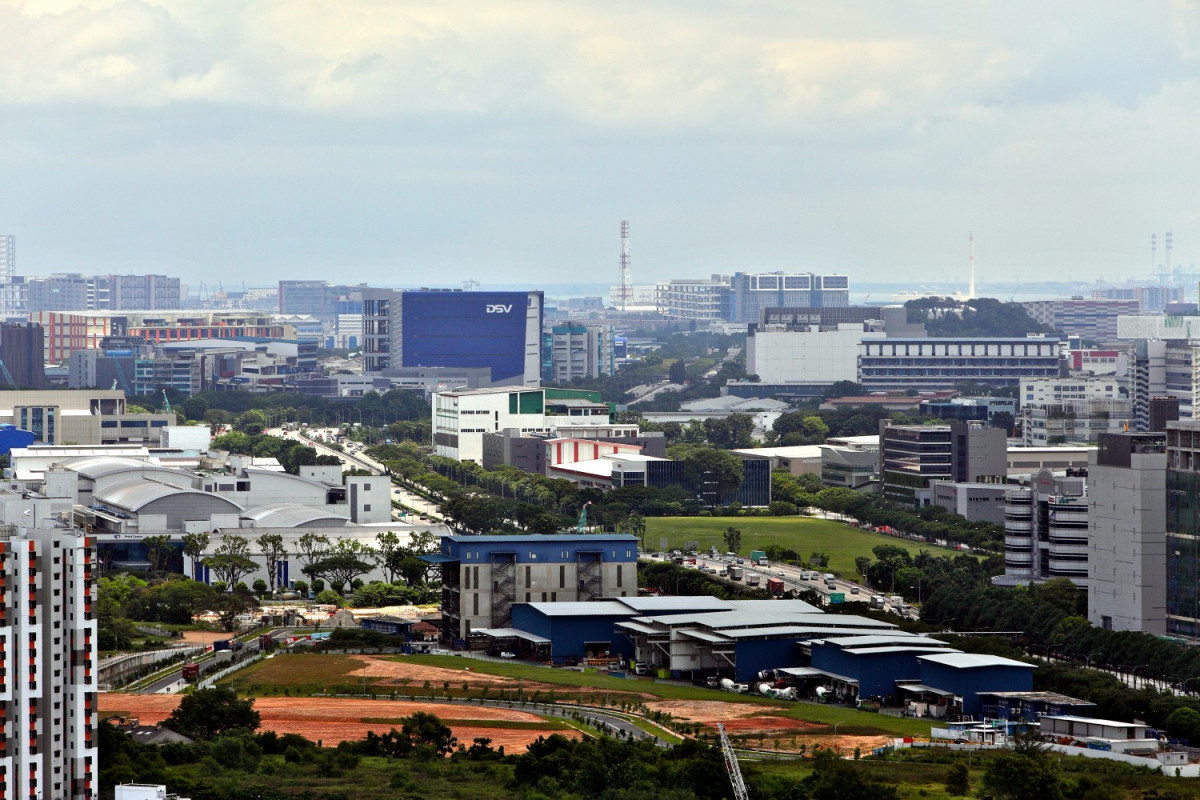 SINGAPORE (Sept 20): The surge in demand for Internet-based services over the past few years has boosted the demand for data centre developments around the world, especially in major cities such as Singapore. The Covid-19 pandemic has increased the use of cloud services, Internet communications, and gaming services, says Michael Murphy, director at consultancy firm Linesight.
The international cost-management consultancy has a track record of industrial and commercial projects in the Asia Pacific region. In Singapore, about half of its consultancy business stems from data centre projects, and it is also involved in commercial and life sciences real estate assets.
But data centres are one of its more energy-intensive real estate assets, consuming large amounts of costly electricity that eat into operating costs and profits. Government regulators are also clamping down on more stringent energy-efficient standards for this asset class.
Record investment volume
According to a market report by CBRE on the data centre segment in the Asia Pacific, investment volume in this segment is on track for a record year in 2021, with US$1.8 billion ($2.42 billion) in direct investments already transacted in the first six months of this year.
This is 80% of the full-year investment volume for 2020, which reached a five-year high due to the acceleration of digitalisation because of the pandemic, the report says. CBRE expects total investments in data centres this year will surpass last year's benchmark as more major transactions close before the end of the year.
The report notes that in Singapore, data centre space availability tightened over 1H2021, with average vacancy falling below 1%. As a result, end-users rushed to commit to limited capacity, with pandemic-led demand for cloud storage serving as an additional tailwind.
Most of the data centre development pipeline in Singapore over the next two years has already been pre-committed, says CBRE.
Singapore is a hub for data centre service distribution in the Asia Pacific and close to 60% of the data centres in the region are in Singapore, says Murphy.
Large technology firms that develop their own data centres here tend to build hyperspace data centres which serve their own operational needs, while co-location data centres are built by investors to lease out
data storage space to smaller companies. There is a good mix of both types in Singapore, says Murphy.
Reducing the environmental footprint
As an electricity-intensive asset class, data centres consumed about 7% of Singapore's total power output in 2020. This energy demand is set to grow to about 12% over the next few years, says Murphy.
He adds that electricity costs represent about 35% to 45% of a data centre's operating expense and this has a direct impact on operating costs and profits. Thus, energy efficiency is a priority during the planning and development phase of any new data centre building.
In May this year, the government announced a temporary pause on the release of government land for the development of new data centre buildings as regulators work out how to balance business needs and energy sustainability. The government will share its review by the end of this year.
More stringent environmental requirements have also compelled more occupiers and owners to invest in energy-efficient solutions to operate these assets more sustainably, says Murphy. For example, in the EU, the Climate Neutral Data Centre Pact is a regulatory movement to eliminate the environmental footprint of this segment by 2030.
Local energy-efficient solutions
In Singapore, most of the sustainability goals fall under the Singapore Green Plan 2030 that was unveiled in February this year. Other local built environment initiatives include grants to move towards prefabrication and sustainability targets under the Construction Industry Transformation Map, says Murphy.
According to him, a large part of the energy consumption by data centres in Singapore is utilised in the cooling systems, and designers and cost consultants are focused on making these properties more energy-efficient.
"Most clients want to optimise the building layout to fit as many low-cost energy servers as possible within a functional building space, but more owners and operators also want to achieve their green sustainability targets," says Murphy.
This can be achieved by designing the building structure to accommodate efficient evaporative cooling methods that do not compromise server space. Other factors include selecting building material with a longer life cycle, and using quality materials that are more sustainably sourced and developed, he says.
He adds that some operators are even open to alternative energy sources such as solar power, but this is still a relatively small proportion of data centre developments.
Building data centres in Singapore has also become more complicated over the past six years or so, as limited land for development means that these properties are being built taller, says Murphy.
"Six years ago, it would have been common to see most data centres in Singapore stand at about four storeys, but by 2018, most of the ones being built were at least six storeys tall. Some of the new ones being built this year are about 10 storeys tall and have a built-up area of about one million sq ft," he says.
However, he notes that the industry recognises the need to make data centres more energy-efficient as digitalisation and digital services ramp up in the coming years. It is a positive sign that all players are keen to explore sustainable options to keep the data centres from being the energy guzzlers of the real estate industry.
(This article published in EdgeProp Singapore on Sept 17, 2021)
Get the latest news @ www.EdgeProp.my
Subscribe to our Telegram channel for the latest stories and updates