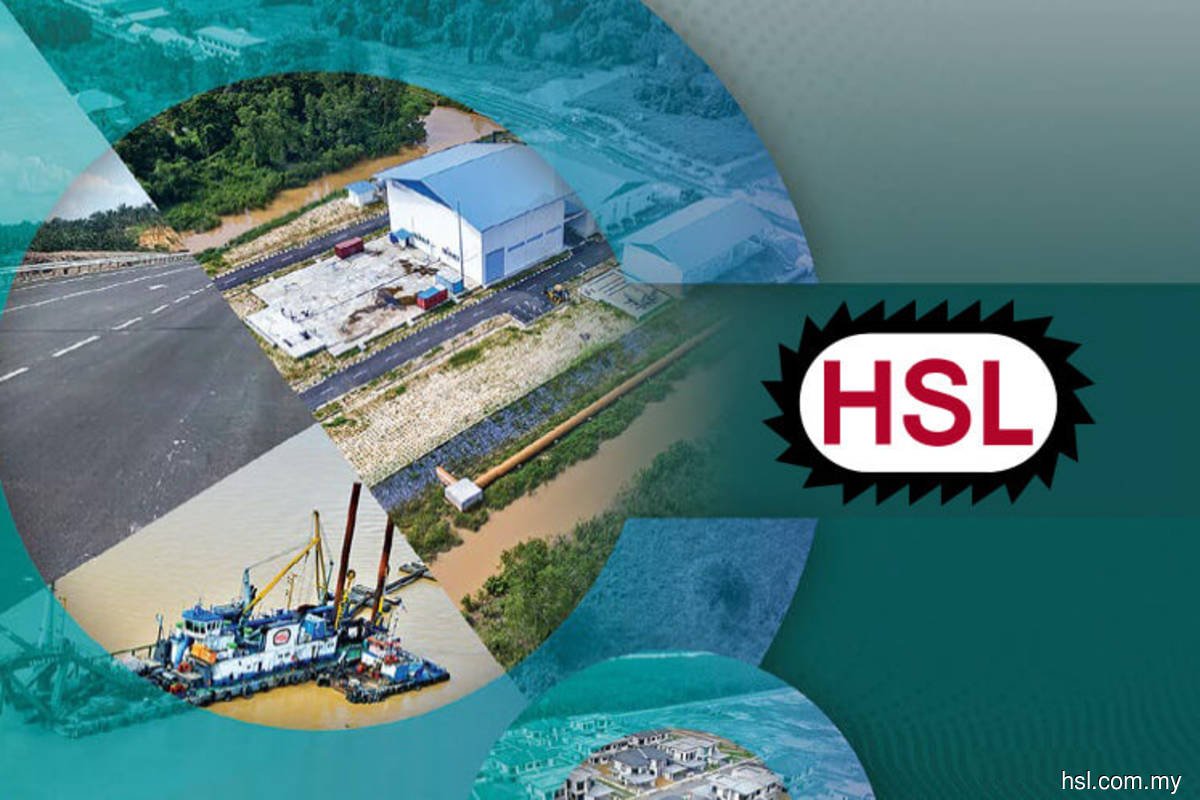 KUALA LUMPUR (Sept 23): Hock Seng Lee Bhd's (HSL) earnings for the second quarter ended June 30, 2021 (2QFY21) jumped two-fold on a yearly basis, thanks to stronger contribution from its construction segment.
The Sarawak-based infrastructure company saw its net profit increase 121.58% to RM8.76 million from RM3.95 million, with earnings per share up to 1.6 sen from 0.72 sen in the same period a year earlier.
Revenue jumped 71.93% to RM142.79 million from RM83.05 million, its filing with Bursa Malaysia showed today.
According to HSL, the construction segment contributed RM114.81 million (80%), the property development segment registered a contribution of RM19.50 million (14%) whilst the general trading segment contributed RM8.48 million (6%) to the group's revenue during the quarter.
However, on a quarterly basis, both HSL's net profit and revenue decreased from RM9.09 million and RM159.5 million reported in 1QFY21.
For the six months ended June 30, 2021, HSL's cumulative net profit rose 55.14% to RM17.85 million from RM11.51 million, while revenue was up 54.66% to RM302.29 million from RM195.45 million.
In a separate statement, HSL said the group's momentum, which picked up in 1QFY21, was slowed by the high Covid-19 cases that resulted in Movement Control Orders (MCOs). It also noted that Sarawak is experiencing a new wave of infections with daily highs since early July.
HSL managing director Datuk Paul Yu Chee Hoe said that the situation has impacted the construction sector's timetables and productivity greatly.
"Putting aside this year's exceptionally inclement weather, the continuing situation of high daily Covid cases in Sarawak is hampering on-site work. The high cases are jeopardising employers' and employees' confidence.
"There's a knock-on effect, a chain reaction. Supplies are affected. Both interstate and intra-state transportation are daily issues, resulting in more extensions of time needed. This increases costs and narrows profit margins," he said.
As such, Yu also observed that there is now a smaller pool of small and medium enterprises to work with.
"It's been 20 months or so since the pandemic. Many small and medium enterprises have gone bust. There is a narrower range of subcontractors and specialists to choose from compared with five or 10 years ago.
"Like other labour-intensive industries, there is a serious shortage of workforce consistency. With closed borders plus lengthy procedural constraints, the issue would not be resolved anytime soon, he said.
In addition, Yu viewed that high commodity prices also continue to impact the industry, noting metal prices like aluminium remain high. He added that major producers including Malaysia Smelting Corp Bhd are operating at below full capacity due to safety measures and movement curbs.
Similarly, Yu said HSL is working under strict compliance with safe operating procedures, and has not been able to maintain the level of business activities of recent years.
"For the foreseeable future, work will have to be carried out under challenging circumstances," he added.
Looking ahead, Yu said HSL's focus now is to work on replenishing its order book, which is ongoing, while at the same time manage jobs on hand as efficiently as possible given the circumstances. Its megaprojects including Miri Wastewater are almost finished, while the Work Package Seven of the Pan Borneo Highway has reached two-thirds completion.
In the property segment, Yu said HSL will continue to focus on affordability, giving priority to its Samariang Aman 3, launched mid last year, of which more than half of the units consist of more affordable single-storey houses.
HSL will also continue its rent-to-own campaign for Vista Industrial Park, which comprises semi-detached and detached two-storey industrial lots near the Sama Jaya High Tech Park.
The results followed the group's 40th annual general meeting (AGM) today at HSL Tower in Kuching. The AGM was originally slated for June 18 but was postponed following the MCO.
At the AGM, all resolutions were approved by shareholders and directors who retired by rotation were re-elected, which HSL said is seen as a mark of confidence in the present board's ability to lead the company through the pandemic.
Get the latest news @ www.EdgeProp.my
Subscribe to our Telegram channel for the latest stories and updates