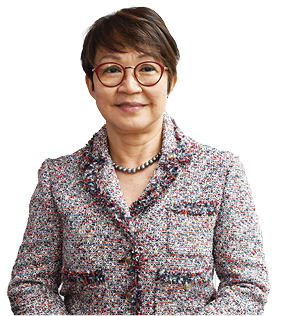 The furore over new and stiffer conditions attached to the Malaysia My Second Home (MM2H) programme is unfortunate, if not unnecessary.
After more than a year of suspension of the programme, the Government finally announced last month its resumption come Oct 1, much to the delight of industry stakeholders and potential MM2H participants.
Read also
MM2H is back but will it stay?
Is it too late to interest MM2H participants?
MM2H: Time is running out

Relief, however, quickly turned to dismay when the new MM2H conditions were unveiled.
As the clock ticks closer to Oct 1, industry stakeholders are still scrambling to get the Government to hear them out in what they stress is in the best interest of not just the MM2H programme but that of the confidence in Malaysia on the international stage.
Citing attempts to attract only "high-quality participants", the new conditions require applicants to reside in Malaysia for a cumulative 90 days in a year at least, where there was no such imposition at all in the past; an offshore monthly income of minimum RM40,000 compared to RM10,000 previously; a fixed savings account of RM1 million compared to at least RM150,000 (above 50 years old) and RM300,000 (50 years old and below) previously; as well as liquid assets of at least RM1.5 million compared to at least RM350,000 previously.
Additionally, the visa is now shortened to five years, renewable for another five years as long as participants comply with the conditions, compared to 10 years in the original programme.
MM2H started two decades ago, replacing the Silver Hair Programme introduced in 1996.
Over the years, the Government-endorsed MM2H, parked first under the Tourism, Arts and Culture Ministry (MOTAC) before its recent move to the Home Ministry, has garnered international interest and this has not gone unnoticed by other competing countries that see economic potential in the programme.
The MOTAC's marketing pitch had been: "If, after a short and memorable holiday in Malaysia, you have been smitten by the people, the culture, the cities, the lifestyle, the modern conveniences and the exotic charm, then there is the Malaysia My Second Home programme to beckon you to Malaysia again and again".
To up our game, additional improvements were made to the programme in 2009 to attract more participation. A one-stop centre was also set up to facilitate the application process.
Laudable but perplexing
Fast forward to the present, it is noteworthy that Malaysia says we now target "high-quality" MM2H participants. This is highly laudable but the question that begs to be answered is the definition of "quality". Are we seeking foreigners with good conduct, or those with big bank accounts and incomes offshore, or both?
Will the new rules apply to existing MM2H participants, or will this group of self-sustained and invaluable ambassadors of Malaysia be exempted from the new rules?
There's an urgent need for clarity.
More than that, there's a need to go back to basics and establish our primary objectives for MM2H. Let's be very honest with ourselves – do we or do we not welcome MM2H participants? What's in MM2H for us? Do the pros outweigh the cons?
First, let us look at the significant jump in the liquid asset and offshore income required under the new rules. Should security be the consideration, are we then contending that richer folks are more law-abiding? As interestingly pointed out by irate stakeholders during a MM2H webinar hosted by EdgeProp Malaysia on Sept 21, what then about the millions of foreign workers on our soil?
All necessary safeguards, there is no doubt, can be put in place to ensure all MM2H participants stay law abiding. A MM2H social visit pass does not equate to nor is it en route to the issuance of a permanent residency visa.
As a proud Malaysian, I can relate to why Malaysia aspires to attract higher net worth foreigners to live in our community. On the flipside, the cold reality is the keen competition beyond our shores to draw this target group.
How about proposing a tiered system for MM2H participants, with conditions and incentives tied to their immediate and direct contributions to the Malaysian economy?
There is nothing ignoble about cutting our coat according to our cloth, especially these days when we are struggling to revive our economy. But, of course, there must be no compromise whatsoever when it comes to security issues.
Who benefits from MM2H?
Certain quarters have highlighted that the MM2H numbers have hardly been impressive so far, insinuating perhaps Malaysia should not even be bothered. Again, it is back to re-examining our objectives for MM2H.
Varying numbers, up to billions of ringgit, have been bandied about on the economic contribution of MM2H so far. But beyond fulfilment of the liquidity requirement of a participant, there are the unlimited living and lifestyle expenses, besides investments in our medical and educational sectors.
Then there are those who point to developers as primary beneficiaries of MM2H, that developers look to MM2H participants as a means to clear their unsold stock.
However, not all MM2H participants choose to buy their own homes in Malaysia. This aside, let us not forget that the building and construction industry in Malaysia helps feed those in 150 or so related upstream and downstream industries. Developers, too, by the way, pay taxes.
There are rules governing foreigners' purchase of Malaysian properties. The rules vary from state to state as land is a state matter in Malaysia. So, the fear of MM2H participants rushing to grab our real estate remains just that – an ungrounded anxiety.
In conclusion, the big question that begs to be answered is, do we or do we not want MM2H?
Let us be honest and realistic. If the answer is a "yes", the government must welcome engagement with stakeholders to work on a win-win proposition. There is no time to lose.
This story first appeared in the EdgeProp.my E-weekly on Sept 24, 2021. You can access back issues here.
Get the latest news @ www.EdgeProp.my
Subscribe to our Telegram channel for the latest stories and updates