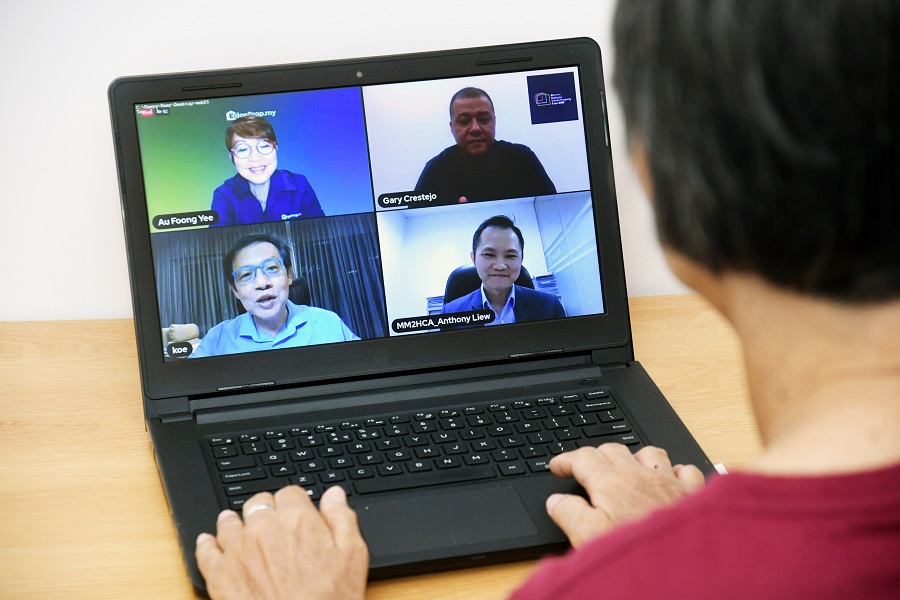 Pleasant weather, harmonious communities, multi-cultural and multi-lingual, affordable cost of living, earthquake- and hurricane-free and the list goes on – these are some of the unique selling points that best explain why Malaysia always makes it to the list of the world's top retirement destinations.
Read also
Is it too late to interest MM2H participants?
MM2H: Time is running out
MM2H: How serious are we?
"Malaysia was a hidden gem. Previously, not many people knew about [the country] and the MM2H (Malaysia My Second Home) programme. It has become a hot topic in recent years and more people are interested in applying for a MM2H visa. I think the government should not lose the edge by introducing new terms and conditions for MM2H applications," chairman of "Hongkongers in Malaysia" Facebook group Gary Crestejo expressed during EdgeProp Malaysia's FB LIVE Webinar Series Episode 1 entitled "Too Little, too Late?" held on Sept 21, 2021.
The weekly webinar series, which is held every Tuesday night at 8.30pm from Sept 21 till Oct 12, is part of EdgeProp Malaysia Virtual Property Expo 2021's (VPEX 2021) programme.
More than just showcasing properties for sale, VPEX 2021 is also a platform to discuss real estate matters and issues that could provide more market-related information to help buyers make the right decisions. Kick-started from Sept 17, VPEX 2021 will be on till Oct 15, 2021. (Click here to VPEX 2021) In 2002, Malaysia rolled out the MM2H programme which offered each qualified applicant a 10-year renewable multiple-entry social visa. Under the social visit visa, successful applicants were given the flexibility to come in and out of Malaysia as many times as they liked without any restrictions.
The significant difference between a MM2H visa and a permanent resident visa is that the former does not enjoy the benefits of free education and medical treatment, nor the right to vote.
The MM2H programme had been well received and attracted applicants from mainly the Asian countries and cities such as Mainland China, Hong Kong, Japan, Indonesia and South Korea.
According to a statement by Tourism, Arts and Culture Minister Datuk Seri Nancy Shukri last year, Malaysia recorded over RM2.7 billion revenue through the programme in 2018 and RM2.5 billion in 2019. The highest number of participants came from China, followed by Japan, Bangladesh and Korea.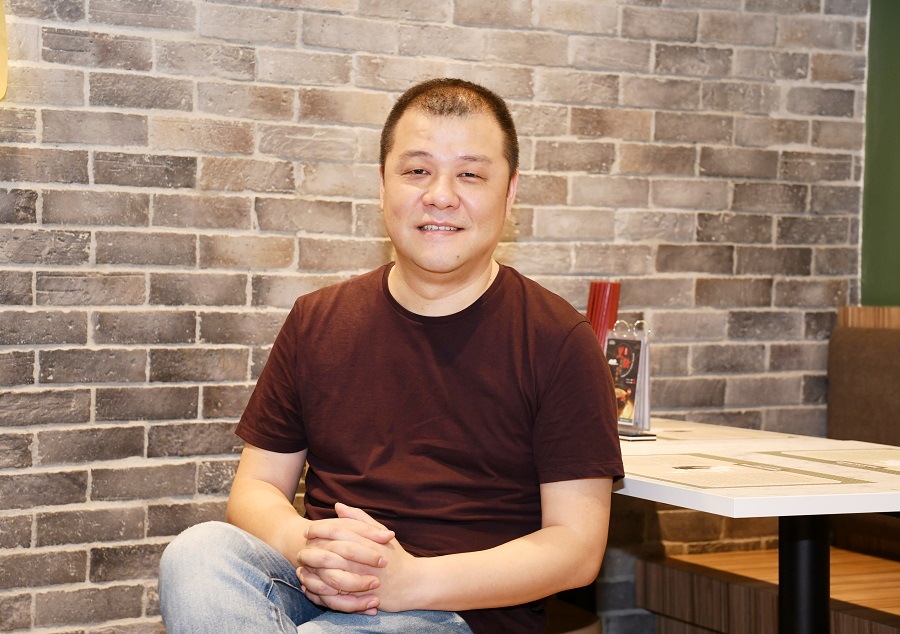 However, as MM2H was garnering more attention, the government decided to suspend the programme abruptly in Aug 2020, citing reasons to review the policies which had not been touched since 2002.
The freeze was finally over after a year. In mid-Aug 2021, the government announced the reopening of MM2H from Oct 1, 2021 onwards, but with much stricter terms and conditions to attract only "high quality participants".
The new conditions include the requirement for applicants to reside in Malaysia for a minimum cumulative 90 days in a year, an offshore income of at least RM40,000 a month compared to RM10,000 previously, fixed savings account of RM1 million compared to at least RM150,000 (above 50 years old) and RM300,000 (50 years old and below) previously as well as liquid assets of at least RM1.5 million compared to at least RM350,000 previously.
Besides that, compared to 10 years previously, the duration of the programme has also now been set to five years and can be extended for another five years and so on as long as participants comply with the conditions.
The new set of MM2H terms have been the talk of the town, drawing mostly negative comments. Some MM2H stakeholders have also issued statements to share their views and suggestions on the new terms. For example, the Malaysia-China Chamber of Commerce expressed reservation on the new terms and opined the new terms should be for new applicants but not existing participants.
Real Estate and Housing Developers' Association Malaysia (REHDA) also foresaw the new conditions would dampen foreigners' interest in coming to Malaysia, while the Association of Valuers, Property Managers, Estate Agents & Property Consultants in the Private Sector Malaysia (PEPS) warned that Malaysia might lose RM3.7 billion from such strict MM2H policies.
The International Real Estate Federation (FIABCI) Malaysian Chapter urged the government to review the terms. It has been trying to set up a dialogue with the authorities to discuss the matter but the attempt at engagement has been unsuccessful, according to the president Datuk Seri Koe Peng Kang, who was one of the panellists of the webinar.
"We do not understand why the government doesn't want to talk to us. The new terms were announced briefly with very little details, which has already created a crisis of confidence," said Koe in the webinar. Koe is also the senior executive vice-president of the S P Setia Group. Effective Oct 1, he will be the group deputy president and chief operating officer.
Despite the effective date of the new scheme approaching, no further details have been announced so far, leaving the stakeholders, existing MM2H holders, applicants and potential applicants at the crossroads.
Undoubtedly, the comeback of MM2H is good news but can the programme be sustained with the stiffer rules? This was the crux of the webinar.
Besides Crestejo and Koe, another panellist was the president of MM2H Consultant Association (MM2HCA) Anthony Liew. The session was moderated by EdgeProp Malaysia editor-in-chief and managing director Au Foong Yee.
'Ridiculous' terms
Commenting on the MM2H new terms, Liew regarded them as "ridiculous".
"When the ridiculous new rules were introduced, my member agents expressed that they had no confidence at all to promote the programme anymore as it was very strict. It is a set of wrong terms that target the wrong group of applicants. I foresee that if the new terms were to be implemented, we would have very few applicants," Liew said in the webinar.
Adding to Liew's comments, Koe said that the programme would become a "Waterloo" if the new terms were to be implemented.
"Before the programme was frozen last year, we had about 10,000 applications. Some of them are [still] in the process, money has also been spent in buying properties and they were getting ready to move to Malaysia. With the new terms now, some of them will be disqualified. Malaysia will not get an ambassador (through MM2H participants) for the country with the sudden change in terms and conditions. The programme will be a Waterloo," Koe shared.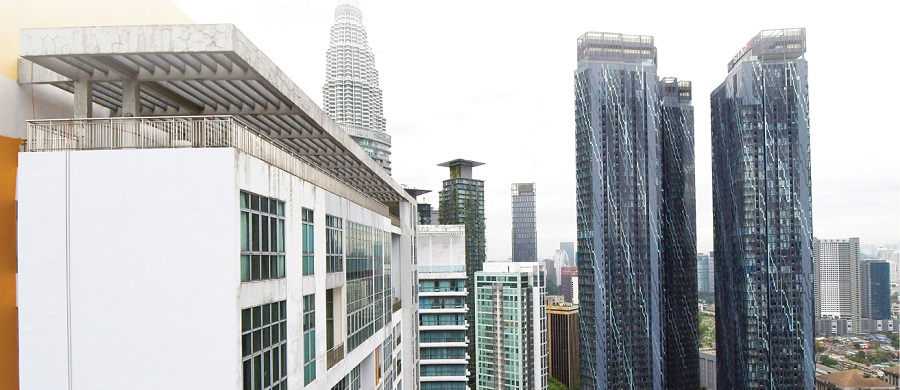 As part of the stakeholders, FIABCI and MM2HCA were trying to set up a dialogue with the government on the matter over the past one month, but with no luck so far, they claimed.
"The government needs to have a dialogue with us (stakeholders) and tell us what their fears are so that we can solve the problem and move forward together. Ever since the new terms were announced, our reputation and the confidence of both the existing holders and potential applicants have been affected. We need to calm them down," Koe urged.
"The government stressed that they want to attract high quality applicants. But how do you define high quality? Does rich equal high quality, hence the raise of all financial-related terms and conditions?
"I agree that the government should raise the bar for security concerns, but there are more ways to do it than raising the financial bar. If foreigners of MM2H posted a security concern to Malaysia, what about the few millions of foreign workers in the country? That should be the bigger concern," Koe opined.
MM2HCA's Liew also affirmed his stand that a rich applicant does not equal to "high quality".
"If the applicant does not earn RM40,000 a month, does it mean he is not a capable and a low-quality applicant? The wealth position of an applicant is not an indication of a good candidate. Rich people could have criminal backgrounds too.
"Yes, I agree that we should not compromise the security concerns. We can conduct a more intensive background [search] of the applicant and the adult dependents by requesting relevant documents from the home country. I believe this is not an issue to the existing MM2H visa holders and new applicants," Liew said, adding that only the main applicants are required to submit the police certificates now.
Focus on the right group
Koe pointed out that the RM40,000-monthly-income requirement is not realistic as MM2H is a programme that targets the middle-class and retiree.
"We need to realise that Malaysia is a developing country. Our advantage is the really nice weather and low living cost. We need to use our advantages to attract the right group of people to come here. The programme's target is good citizens, the middle-class and the retiree, not high-net-worth-individuals who are looking for a dynamic business environment. We have to set our programme according to our level," he noted.
He also suggested that the government should know our position and be focused. For instance, London is focusing on businessmen while Australia is concentrating on foreign students.
"Malaysia provides a laid-back and chill lifestyle, where my Japanese friend, who is holding a MM2H visa, enjoys golfing three times per week. It is not a place for the high-net-worth to build their businesses because this visa does not provide the attractions, such as tax incentives, etc. If the government would like to attract that group of migrants, they should start a new programme for that," he shared.
Nonetheless, Koe highlighted that it did not mean the MM2H had little contribution to the country's economy. According to the internal data of MM2HCA, MM2H has generated revenue of RM58 billion from 2002 to 2019.
"According to our very conservative calculations, MM2H has generated RM58 billion of income to Malaysia, and that is excluding the additional property purchases by the visa holders," Liew stated.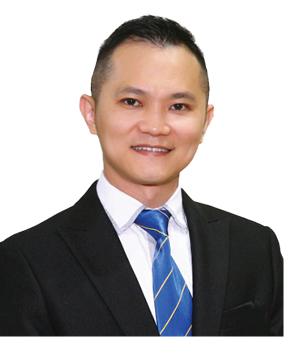 Responding to a contention that developers are pushing for MM2H for their own interest, Koe has this to say: "Developers should not feel sheepish about targeting foreigners and building for them.
"Most of the buyers for products priced at RM4 million to RM5 million were foreigners from Indonesia, China, Hong Kong and even the US. While Malaysia does have some high-end overhang and unsold properties, MM2H did help to clear the inventory to an extent. If they want to buy, why not? Malaysia should be proud if an international buyer chooses to buy in Malaysia," Koe said.
The main objective of the MM2H programme is to contribute to the country's economy, and the programme has been playing the role well the past 20 years. Besides purchase of properties in Malaysia, the MM2H visa holders did make a meaningful revenue contribution to other industries such as hospitality, education, medical and local tourism.
As one of the many existing MM2H visa holders, Crestejo said that the holders are spending quite a lot of money in Malaysia.
"Take Hong Kong holders for example, we are quite used to the high-daily- expenses life back in Hong Kong. We easily spend a few hundreds for a meal and that is very normal, it is our daily life. When we come to Malaysia, the spending habit does not change overnight. We are quite generous in daily spending here. Part of the reason is also because of the much lower living cost here compared to Hong Kong," he explained.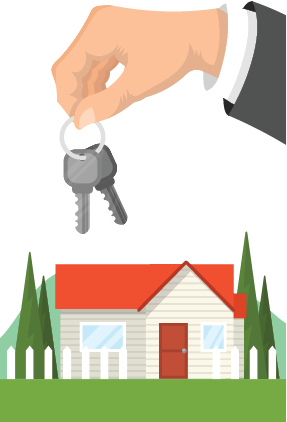 Moreover, as most of the applicants are either retirees or near to retirement age, the medical care needs are high and the majority of them will opt for private hospitals.
"Not only that, MM2H visa holders with children are also making contributions in the education industry. If you have one kid studying in an international school here, the annual fee is about RM60,000. To complete a five-year high school programme, it costs about RM300,000 just for one kid," Crestejo pointed out.
He also highlighted that a MM2H visa holder is an ambassador of Malaysia, who helps to promote local tourism destinations and be the reason more foreign friends and families come to Malaysia.
"The government should see the bigger picture of how MM2H contributes to the ecosystem and review the terms to ensure the programme continues to attract applicants," Crestejo noted.
This story first appeared in the EdgeProp.my E-weekly on Sept 24, 2021. You can access back issues here.
Get the latest news @ www.EdgeProp.my
Subscribe to our Telegram channel for the latest stories and updates