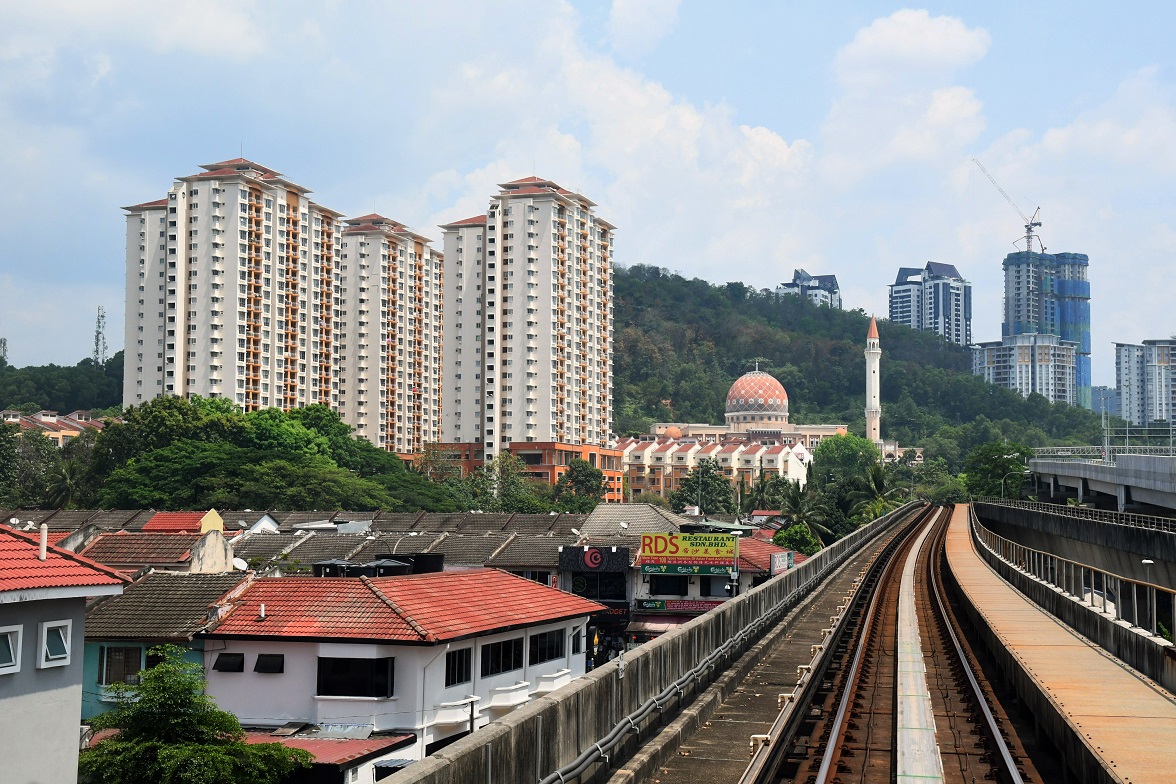 PETALING JAYA (Sept 27): The Kuala Lumpur City Hall (DBKL) has several plans in the pipeline, and has earmarked Wangsa Maju as a future carbon neutral centre at the 12th edition of the World Class Sustainable Cities (WCSC) 2021 on Monday.
During the second keynote speech titled "Carbon Neutral 2050", the mayor of Kuala Lumpur Datuk Seri Mahadi Che Ngah said: "The widespread use of vehicles is also one of the main contributors of GreenHouse gasses (GHG), particularly in urban, populated Kuala Lumpur. Acknowledging the fact, we have earmarked Wangsa Maju for our pilot, carbon neutral, growth centre project.
"This project spans 11 sq km. Located at the northeast end of Kuala Lumpur, this project will promote the use of public transportation and electric vehicles. In line with our goals, we will enhance feeder bus routes to ease mobility and convenience for the public. Additionally, a free electric bus service, Go KL City Bus, will be made available by the end of the year. With these steps in place, the project in Wangsa Maju will undoubtedly be a thriving, prosperous and liveable centre," he said.
"We have also taken the initiative to increase the installation of solar photovoltaic (PV) systems on Kuala Lumpur city hall buildings and facilities. We have been collaborating with private companies to install the solar PV systems and we have been working on developing large-scale solar farming projects for Kuala Lumpur."
Mahadi added that several proposed locations such as Danau Kota Lake, Tasik Sri Rampai and Titiwangsa Lake, UTM Lake have been identified for the project.
He also listed the city hall's plans for Kuala Lumpur. "Some of the notable plans which emphasises on Kuala Lumpur's transition to a carbon neutral city include; New Development Plan for Kuala Lumpur 2040, Kuala Lumpur Smart City Master Plan 2021 to 2025, Kuala Lumpur Low Carbon Society Blueprint 2030; and Kuala Lumpur Pedestrian and Cycling Master Plan 2019 to 2028," he said at the two-day international conference, which takes place from Sept 27 to Sept 28, which will concentrate on topics related to low carbon society."
"These master plans, blueprints are in line with the Sustainable Development Goals in light of KL-ites aspirations. In pursuit of a carbon neutral city, we have ensured that our goals and plans are in step with the current global sustainable city movements."
"We have set a specific goal to create a balance between carbon emissions and carbon absorptions via Kuala Lumpur Society Blueprint 2030 and Kuala Lumpur Structure Plan 2040. With these plans in place, we target to reduce more than 70% of carbon emissions by 2030."
He revealed that a comprehensive roadmap has been curated for Kuala Lumpur's journey towards becoming a carbon neutral city. "The Kuala Lumpur Low Carbon Society Blueprint 2030 outlines 10 main actions and 245 low carbon programmes. These programmes centre on five core sectors; which are energy, waste, mobility, community, green and open space."
Additionally, the city hall has imposed a regulation for real estate developers which requires the utilisation of at least 30% of renewable energy in their projects. "The testament to the efficacy of these regulations are IKEA Cheras and the DUKE toll plaza. We trust these efforts to move the needle in terms of promoting our goal of a carbon neutral city to the public."
Meanwhile, Malaysia was ranked 65th in the Sustainable Development Report 2021. Mahadi commented: "With the implementation of our action plans, it is my hope that Malaysia's ranking will improve in future reports. Beyond the rankings, our action plans will address the consequences of climate change, which is no stranger to Kuala Lumpur.
"The city has seen extraordinary rain falls, rising temperatures, frequent occurrences of flash floods, and so on. These outcomes are an undeniable reminder that carbon emission must be reduced in order to make Kuala Lumpur resilient to climate change."
Get the latest news @ www.EdgeProp.my
Subscribe to our Telegram channel for the latest stories and updates