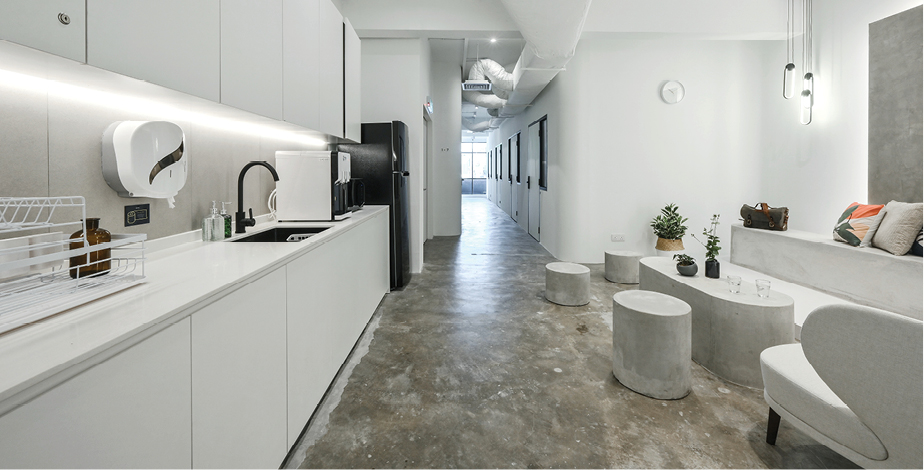 Luxury co-working space provider Colony has launched its new affordable office this month. Dubbed Jerry, it aims to offer a safe, stylish and comfortable working environment at an affordable price.
The first Jerry office is located at Jalan Wan Kadir, Taman Tun Dr Ismail, Kuala Lumpur, and can host up to 116 pax at one time. The office space hosts 51 rooms altogether, starting from 28 sq ft to 102 sq ft.
Co-founder of Jerry and Colony Timothy Tiah tells EdgeProp.my that with the unfaltering Covid-19 situation, many businesses have all been tied down to their office leases with no flexible alternatives to crawl back to in a state of crisis.
"That's how we noticed there weren't many flexible options when it came to office leases. Building upon the core tenets of flexibility and convenience, we created Jerry not only to challenge the status quo of owning an office but to provide spaces with amenities you only need to get work done," says Tiah, adding that most of the companies that enquire about or take up their products are from the startup arena, with a few digital nomads as well.
New normal-friendly office space
Understanding safety concerns arising from the Covid-19 pandemic, Tiah says that Jerry is actually built to be more "new normal-friendly" than the traditional co-working space.
"The space is smaller so the population of each centre is much smaller. We also don't have open-desk areas. Every workstation, even a one-person workstation, is built into a private office. On top of that, it's fully automated. You can book and go into your office without having to talk to or come into close contact with anyone," Tiah elaborates.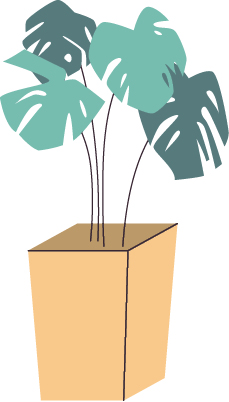 Business owners and independent freelancers alike are welcomed to enjoy the space for a promotional rate of RM249 per month or a day Solo Yolo pass for RM10 per day from 9am to 6pm.
So, what makes Jerry different from Colony?
"Colony has more meeting rooms and common areas with a luxury feel. You get concierge services and they are located in central business district (CBD) areas. For Jerry, it is solely focused on being an office space. There is no meeting room, so if you want to have a meeting, you can go to a nearby cafe or opt for a co-working space like Colony. They serve two different markets altogether," explains Tiah.
Fuss-free and practical
Meanwhile, Jerry's executive director Audrey Ooi says that since Jerry is a different concept from Colony, they want it to be reflected in the design as well.
"Each Colony has its own unique design but the commonality is each design is still a blend of old-world luxury and contemporary tastes. For Jerry, we have visualised it as the future of co-working, so we have gone for a minimalist, futuristic, zen vibe. Because of the nature of Jerry, where everything is automated, we have had to make sure the design is fuss-free and practical, considering that Jerry doesn't have a desk team on hand," shares Ooi.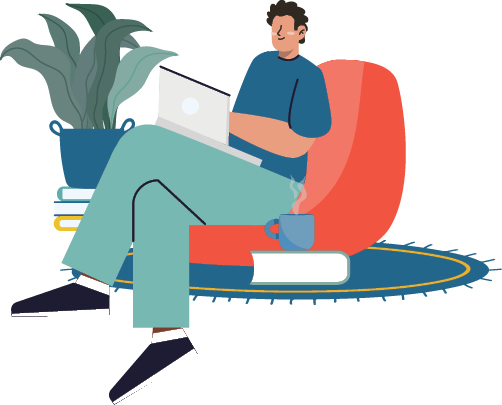 Jerry utilises more automation in terms of bookings of spaces whereby users can on-board themselves into their offices without the help of a community manager on-site. All it takes to access the space is through a pin code to your dedicated office and all the other details such as Wi-Fi and guides will be sent via email when a room is booked.
In terms of size, Jerry also sits on a smaller built-up of about 6,000 sq ft compared to Colony, which usually occupies 20,000 to 35,000 sq ft of space.
Currently, there are five Colony branches in operation around the CBD areas of the Klang Valley. Meanwhile, the second Jerry is in the pipeline, to be located in Subang Jaya, Selangor.
This story first appeared in the EdgeProp.my E-weekly on Oct 1, 2021. You can access back issues here.
Get the latest news @ www.EdgeProp.my
Subscribe to our Telegram channel for the latest stories and updates