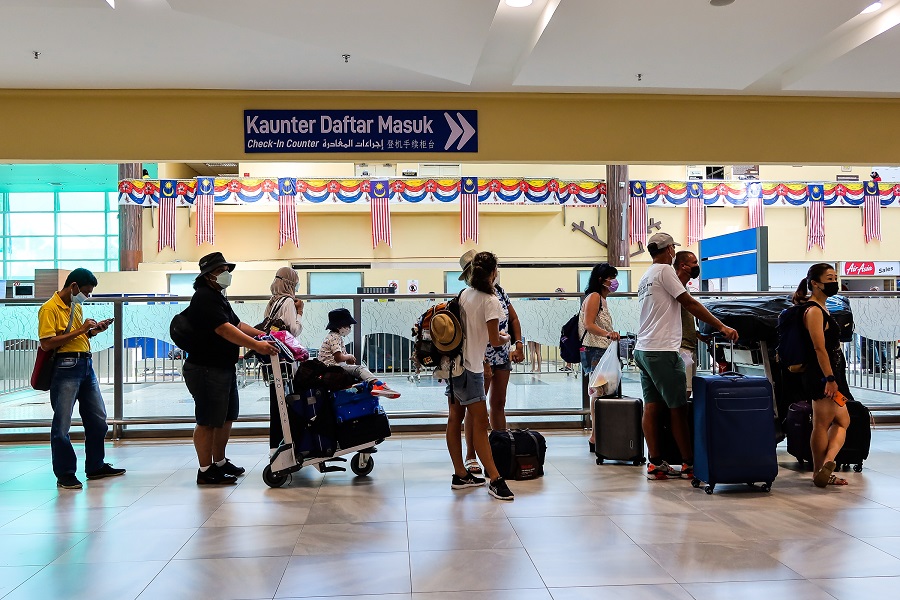 KUALA LUMPUR (Oct 9): Malaysia's Covid-19 cases fell further to 8,743 at 12pm Saturday (Oct 9), from 9,751 reported on Friday, the Ministry of Health (MoH) said.
Cumulative cases rose to 2,332,221 as a result, according to a statement from MoH.
Daily recoveries meanwhile rose to 14,422, from 12,724 the day before, bringing total recoveries to 2,184,711 or 93.7% of total reported cases in the country.
Of the daily new cases, some 122 cases or 1.4% were in Category 3, 4 and 5, while the balance 8,621 cases or 98.6% were in Category 1 (no symptom) and 2 (mild symptoms).
8,729 cases were locally transmitted while 14 were imported cases, the ministry said.
As of the reported time, 770 cases are being treated in the ICU, of which 419 patients require breathing ventilators. It should be noted that 115 of the patients are suspected or probable cases, or currently under investigation.
With the latest tally, Malaysia's active cases fell for the 23rd consecutive day to around 125,998, not including daily new deaths which occurred on Saturday. Daily new deaths are currently reported based on the latest numbers at midnight.
Rt exceeds 1 in Putrajaya, Perlis, Negeri Sembilan
Based on the reported cases, Putrajaya has the highest R-naught (Rt) value at 1.11, followed by Perlis (1.08) and Negeri Sembilan (1.03).
The other states and federal territories have Rt below one, with no new cases recorded in Labuan. The Rt value average for Malaysia stood at 0.86, the MoH said.
On a related matter, the MoH has identified 10 new clusters across seven states (Pahang, Kelantan, Negeri Sembilan, Johor, Selangor, Perak and Penang).
They comprise four workplace clusters, four community clusters, and two that were found among high-risk groups, bringing the total active clusters to 845 against 4,735 clusters which have ended.
In a tweet, Health Minister Khairy Jamaluddin said as Malaysia transitioned into endemicity, daily cases will still be reported but other major indicators and data will be uploaded onto CovidNow at 12 midnight daily.
Get the latest news @ www.EdgeProp.my
Subscribe to our Telegram channel for the latest stories and updates