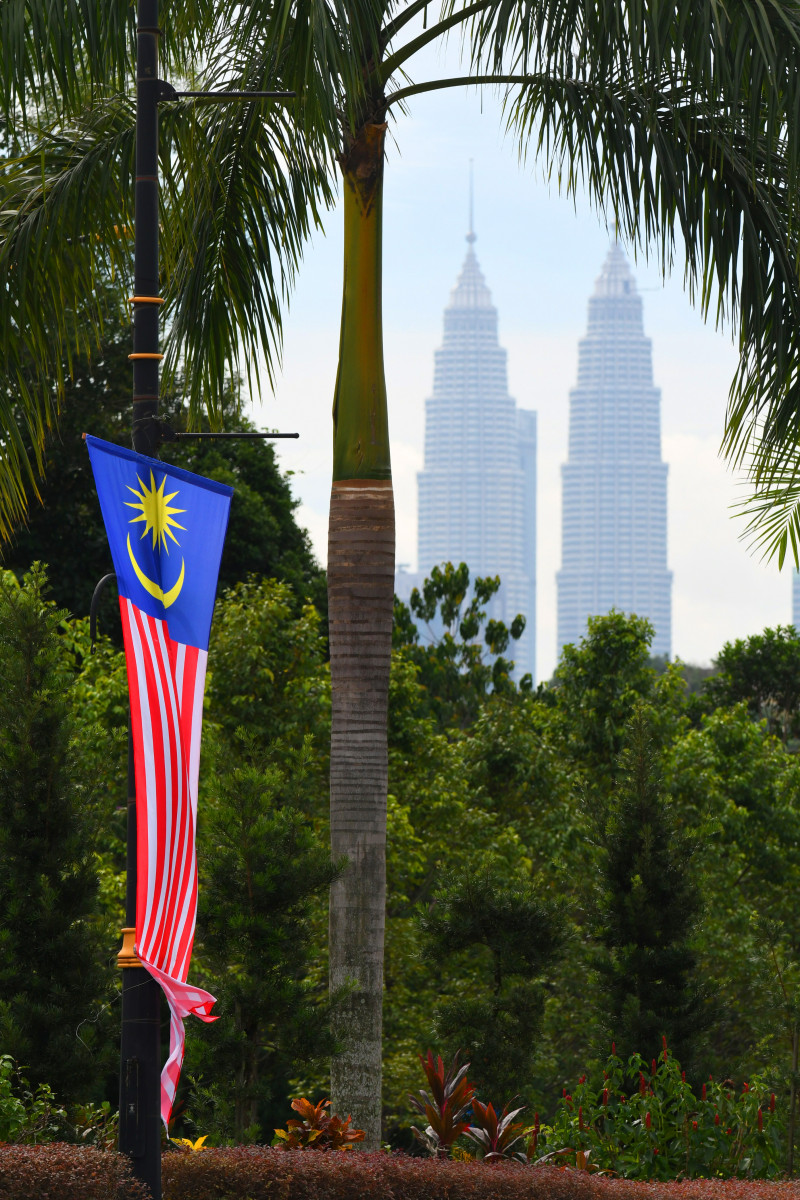 KUALA LUMPUR (Nov 2): DBS Bank said Malaysia's economy is starting to recover gradually from the Covid-19 crisis following a tumultuous 2020 and 2021, but is maintaining its growth forecasts of 4% for 2021 and 5% for 2022.
"An emerging recovery is helped by vaccinations reaching critical mass and falling infection rates, allowing for a safer and wider domestic reopening, and considerations to relax international border restrictions. In our view, supportive economic policies — as seen from the expansionary Budget 2022 — should also bode well for growth prospects going into 2022," the bank's research team said in a note on Tuesday.
While the domestic economy is starting to recover, economist Chua Han Teng and rates strategist Duncan Tan cautioned that favourable external dynamics that have been observed earlier in the year have shifted rapidly, and are more complicated to gauge.
"On one hand, oil prices have risen to multi-year highs amid tight supply, which should benefit Malaysia — the only economy among ASEAN-6 that ran a very modest oil trade surplus in 2020.
"On the other, China's growth slowdown is a dark cloud that would prevent Malaysia from expanding at a faster pace.
"We therefore maintain our real growth forecasts of 4.0% for 2021 and 5.0% for 2022," said Chua and Tan.
Fiscal, monetary policy to normalise, albeit at modest pace
The DBS research team opined that policy will start to normalise, but is likely to be modest and drawn-out, staying sufficiently loose to avoid derailing the nascent recovery.
Regarding fiscal policy, they said the government's medium-term fiscal deficit consolidation path has been adjusted to a gentler trajectory compared to last year's plans, in an effort to provide economic support, they said.
On monetary policy, the expectations are for Malaysia to take the first step in raising its overnight policy rate by 25 basis points (bps) in the second half of 2022, from 1.75% currently, they said.
"The timing of the hike is contingent on the pace of recovery but any tightening is likely to be less aggressive," they added.
Government's borrowings to stay elevated
Chua and Tan said Malaysia's government borrowings are expected to stay elevated in 2022 with net domestic borrowings projected to be at RM97 billion, very close to 2021's estimated size of RM98.8 billion.
"Based on details of the 12th Malaysia Plan and recent increase to the Covid-19 fund size, bond markets likely already expect that government financing needs would remain high in 2022," they said.
However, duration supply pressures could be higher in 2022 compared to 2021 due to likely lower reliance on financing via Treasury Bills, they said.
On bond demand dynamics, they said there is much uncertainty at this juncture.
"As the economy continues to reopen, lending growth (to the private sector) would be expected to recover and consequently weigh on banks' demand for bonds. That said, it is difficult to forecast the timing and strength of such a recovery," they said.
They added that foreign buying would also be dependent on the global macro and liquidity backdrop in 2022, even though Malaysia bonds' much improved FX-hedged yields should provide some support for foreign interest.
On the other hand, they have some confidence the Employees Provident Fund's buying capacity will materially improve ahead.
"We expect i-Citra to be the last of member withdrawal facilities introduced and see some prospects for the EPF contribution rate to be normalised to 11% in mid-2022," they added.
Get the latest news @ www.EdgeProp.my
Subscribe to our Telegram channel for the latest stories and updates