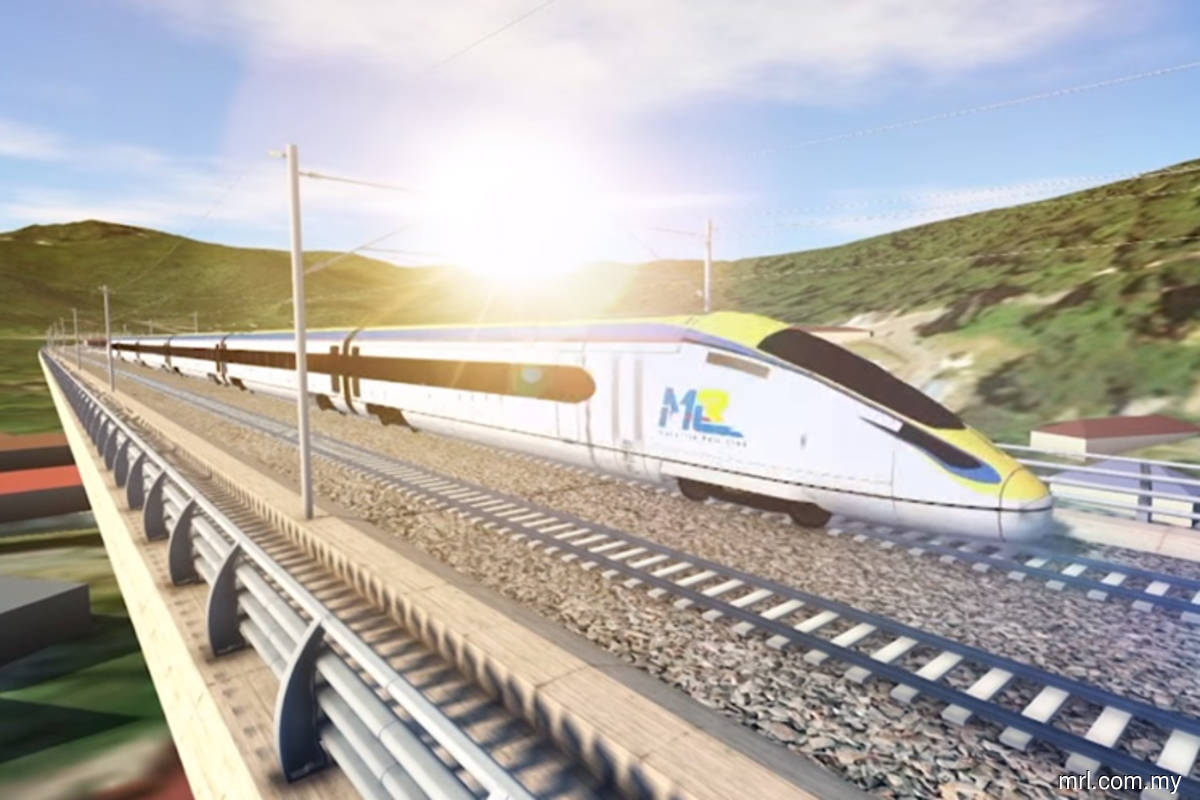 TEMERLOH (Nov 11): A 2.3-kilometre bridge now under construction and which will cross Sungai Pahang, the longest river in Peninsular Malaysia, is one of the unique features of the East Coast Rail Link (ECRL) section six project from Paya Besar, Kuantan to Lanchang here.
China Communications Construction (ECRL) Sdn Bhd (CCC-ECRL) authority and public relationship director for ECRL section six, Satnam Singh said the construction of the bridge began last March and is expected to be completed in December 2023.
"Once completed, the bridge which starts from Kampung Tengah and ends at Kampung Tanjung Batu will allow passengers to enjoy the view of the Patin (silver catfish) fish cages, which is a trademark for Temerloh.
"The bridge will be 50 metres in height since the area is a flood-prone area and previous floods have been taken into consideration in the planning, including the latest massive flood early this year," he told reporters when met at the bridge construction site here on Wednesday (Nov 10).
As for now, 95 workers are racing against time, working from 8am to 8pm daily, to get as much work done, before the monsoon season starts that could cause delays.
Satnam said in total, the bridge comprises 538 pile foundations, 63 piers and two abutments.
"The pile foundation adopts the technique of drilling holes by rotary drilling and pouring underwater concrete using four rotary drilling drills, crawler cranes (three) and excavators (two)," he said.
The current progress of the pile foundation work is at 60% to date and Satnam said safety is the most emphasised aspect to avoid untoward incidents such as drowning, with all employees required to wear life jackets in addition to regular personal protective equipment (PPE).
Meanwhile, CCC-ECRL health, safety and environment manager Maj (R) Mohd Salahuddin Yaakob said all employees had to "graduate" from their Safety Training Centre, located at Kampung Paya Pasir, Maran near here, before they could be deployed to the site.
To date, he said a total of 2,500 employees had undergone the training, conducted by well-trained instructors using modules required by relevant authorities such as the Department of Occupational Safety and Health (DOSH) and National Institute of Occupational Safety and Health (NIOSH).
Get the latest news @ www.EdgeProp.my
Subscribe to our Telegram channel for the latest stories and updates