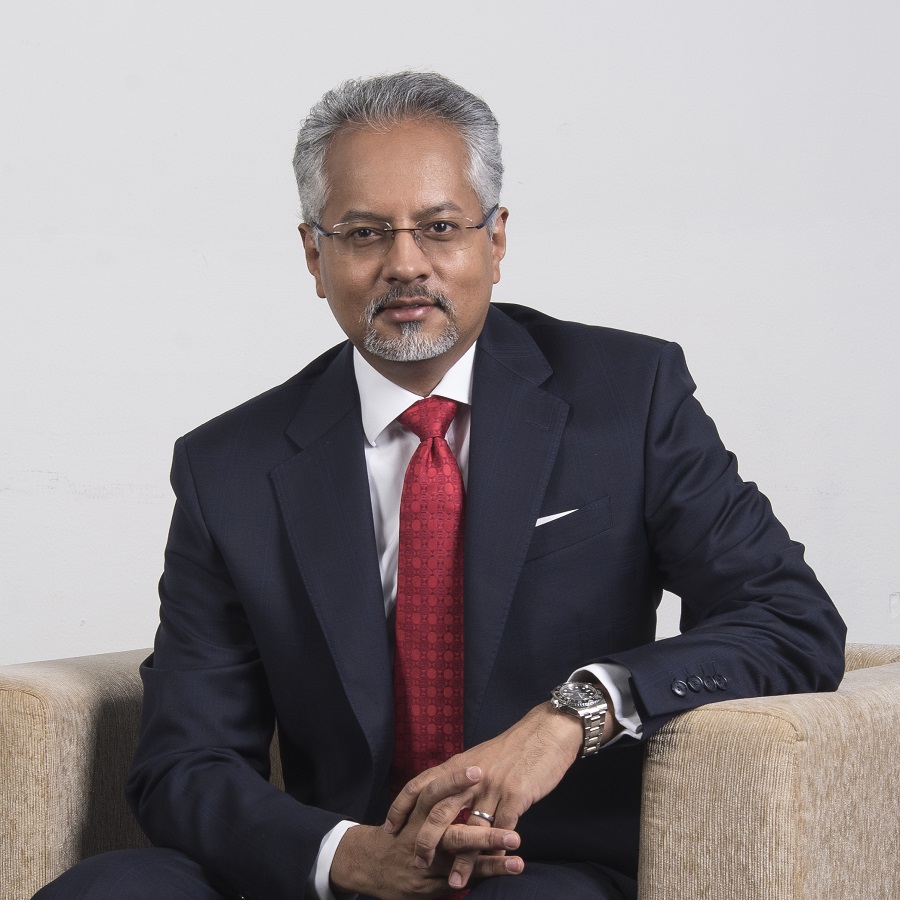 KUALA LUMPUR (Nov 26): Sime Darby Property Bhd is gearing up for its new launches for the last quarter this year with a gross development value (GDV) of about RM1.6 billion worth of properties — after unveiling over RM2.3 billion worth over the past nine months this year — as it expects the economy and property market to regain momentum following the reopening of the economy.
The company also foresees a pick-up in transactions before the home-ownership campaign (HOC) ends on Dec 31, 2021, supported by the current low interest environment and its online sales capability.
This would bring the full-year tally for new launches to RM3.9 billion in FY21, with a whopping jump of 157% over last year's RM1.51 billion.
Of the RM1.6 billion new launches, the largest bulk or 57.8%, worth RM921 million, is for residential landed property, while another 25.8% (RM411 million) is for industrial products and 13.9% (RM222 million) is for residential high-rise.
Group managing director Datuk Azmir Merican said the HOC has been very helpful.
"So homeowners do make [property purchases] this year because they know their overall cost of transaction is going to be lower," he said in a virtual media briefing following the release of its results for the third quarter ended Sept 30, 2021 (3QFY21).
Given the strong launch pipeline, Azmir expects the company will end this year "quite strong" and that the group is progressing well to exceed its RM2.4 billion sales target this year, after having RM1.9 billion sales achieved so far.
On the outlook for next year, Azmir expects demand to slow down in the first quarter after HOC ends this year, before picking up the momentum in the following quarters.
"There is no HOC next year, so I do expect that the demand will moderate especially in the first quarter. [The purchase of] our products in the last quarter this year is expected to be quite strong [as customers will rush buying property before HOC ends].
"But over the long term for Sime Darby Property, I think we remain optimistic because we know that demand for landed homes will still be strong. We just have to gauge the market as we launch and we are planning for more integrated products to come in at the right places in our township at the right price.
"So my gauge is that if we do continue with recovery, I think although I expect [sales] to slightly moderate [in] the [first] quarter [next year], [overall] I expect the demand [for property] to come back in the later quarters of the year," he explained.
Meanwhile, Azmir said the company continues to see Covid-19 pandemic impact as the top critical external risk for its growth going forward.
"I think the biggest risk is the pandemic itself. I didn't want disruption to our work sites, so that we can continue to build [properties]. If we cannot build, then progress will slow down and we cannot incur revenue," he said.
He added that the property sales gallery will also be affected due to Covid-19 pandemic spread which will weigh on its property sales figure as some property buyers still prefer to see products physically.
On Thursday (Nov 25), Sime Darby Property said its net loss for 3QFY21 shrank to RM15.8 million from RM359.97 million a year ago, on lower losses from its joint ventures. Its revenue, meanwhile, fell 34.49% to RM388.24 million from RM592.63 million a year ago, as the lockdown significantly impacted its property development and sales progress.
For the cumulative nine months ended Sept 30, 2021, the group also returned to the black with a net profit of RM64.72 million, as compared to a net loss of RM450.24 million a year earlier.
Sime Darby Property sees no major inventories write-down this year
Sime Darby Property does not expect any further major inventories write-off to be made for the current financial year ending Dec 31, 2021 (FY21), Azmir said.
"We had a major write-down in 2020 [as] we are cautious that economic recovery is fragile, so we have to look at inventory. But, as far as I can see right now we are not expecting any major inventory write-down [for the Battersea project in the UK]. [It is the] same for Sime Darby Property, I don't expect any major inventory write-down," he shared.
In FY20, the group recognised write-down of inventories totalling RM181 million, and share of the impairment recognised by the Battersea group of RM337.1 million.
At noon break, Sime Darby's share price was 1.5 sen or 2.26% lower at 65 sen, bringing it a market capitalisation of RM4.42 billion.
Get the latest news @ www.EdgeProp.my
Subscribe to our Telegram channel for the latest stories and updates