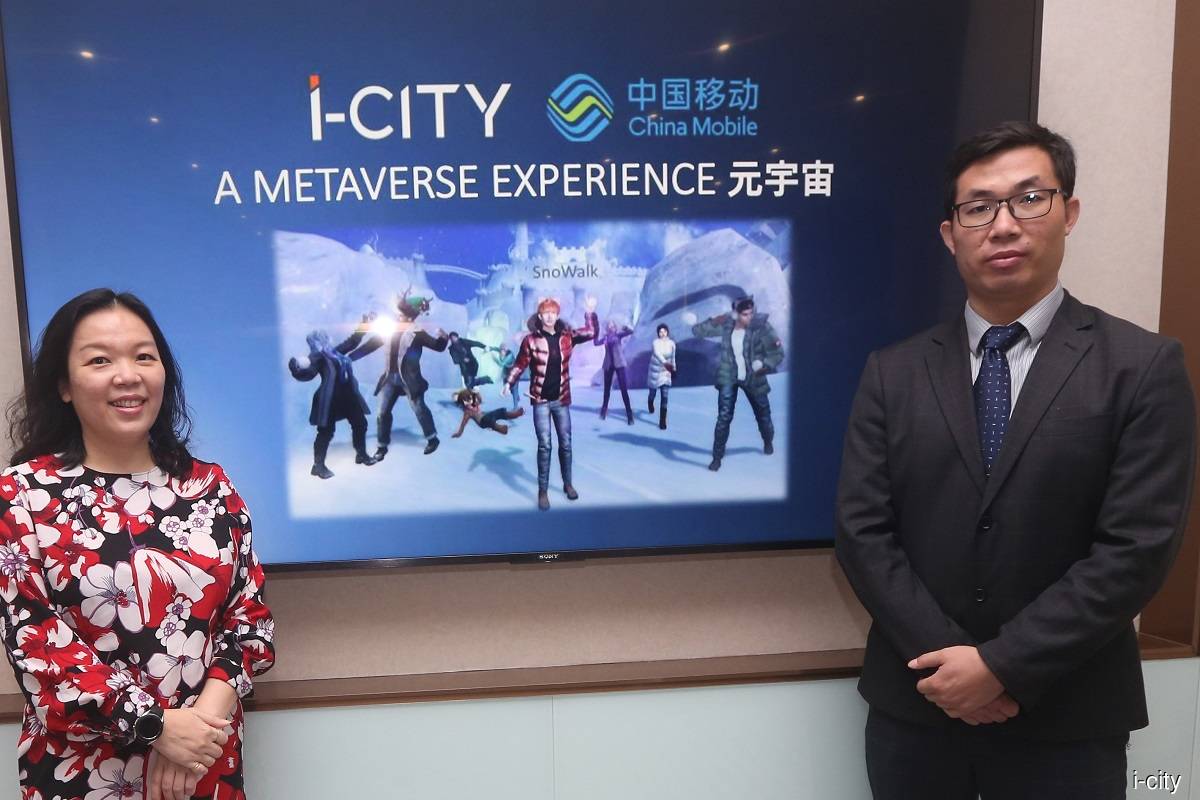 KUALA LUMPUR (Feb 10): i-City has announced a RM10 million digital transformation plan to enhance its theme park with a Metaverse experience.
The theme park enhancement project will be carried out in collaboration with China Mobile International (CMIM) to combine i-City's City of Digital Lights with an immersive 3D Metaverse experience.
According to i-City's head of leisure Tang Soke Cheng, CMIM is currently building the technology platform for the infusion of Metaverse in i-City's theme park and the new experience will be unveiled during the 2023 new year countdown.
She also add that the Metaverse experience is expected to draw 10 million visits to the theme park next year.
"Adopting new technologies such as Metaverse has always been part of i-City's strongest DNA. In 2009, when LED technology was in its infancy, we introduced it into the theme park's digital landscape.
"As a result, we were acclaimed by CNN Travel as the 21st brightest and most colourful place in the world, two notches above New York's Times Square," Tang said in a media statement
"With the Metaverse being the latest buzzword in the edutainment and gaming world, we would like to be the first to adopt such new technology in Malaysia.
"As such, we are aiming for the enhancement works to be completed in time for the 2023 new year countdown so that visitors can enjoy the digital light scape with interactive virtual reality as they count down to the new year," she added.
On the enhancement, Tang revealed that edutainment through immersive experiences has always been a focus of i-City.
"When i-City first started in 1995, when space exploration had yet to catch-up amongst Malaysians, [we] spent RM10 million to create an Aerospace Adventure to generate interest in space science as well as to enable Malaysians to learn and experience aerospace adventure and technology.
"We brought in actual life-size space exhibits that have been launched to the moon which attracted 10 million visitors to the showcase," she said.
"Then it was the adoption of digital light scape. In keeping up to our reputation as Malaysia's No 1 Technology City, we would be extending the Metaverse experience to SnoWalk, which is currently a snowfall and snow play attraction in Malaysia. We are also exploring extending a new interactive digital attraction showcasing the 'Aurora' in SnoWalk."
CMIM director of enterprise, Jackie Chen Jiang Long said the implementation of 5G this year is timely for the project.
"Metaverse requires 3D modalities to be transmitted digitally. This can be in the form of avatars and structures among others. The more live-like the 3D model is, the more detail it will require and the more data it will consume.
"As such, the implementation of 5G together with hyperscale cloud computing infrastructure which i-City is currently building will be instrumental to the success of this project," he said.
He also added that with CMIM's focus on cloud-to-digital conversion in creating high-quality cloud virtual reality and augmented reality content, visitors to the park will be assured of an immersive Metaverse experience like never before.
Get the latest news @ www.EdgeProp.my
Subscribe to our Telegram channel for the latest stories and updates