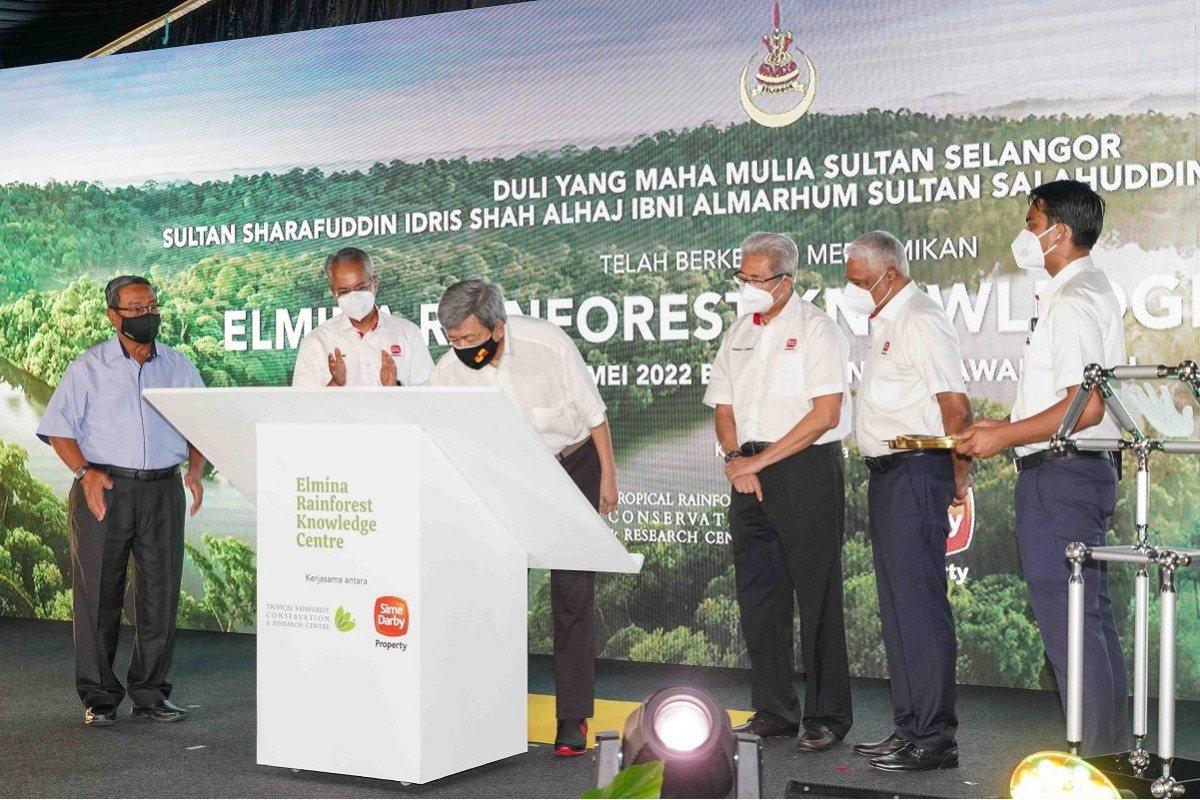 SHAH ALAM (May 31): Sime Darby Property Bhd's 1.09-acre Elmina Rainforest Knowledge Centre (ERKC) in its City of Elmina township in Selangor was officially launched by the Sultan of Selangor Sultan Sharafuddin Idris Shah Alhaj on Monday (May 30).
In his speech, Sime Darby Property group managing director Datuk Azmir Merican said the ERKC aims to be a "gateway to Malaysia's natural heritage".
"As a centre for environmental research and conservation, the facility focuses on environmental education and conservation, research and development, promotion of eco-tourism and other green activities, as well as workshops and hands-on interactive classes for residents, students and the public to learn about tropical rainforests, wildlife and tree planting," he added.
Also present at the event were Tengku Permaisuri Selangor Tengku Permaisuri Norashikin, Raja Muda Selangor Tengku Amir Shah and Selangor state secretary Datuk Haris Kasim.
The ERKC, which is developed in partnership with local non-profit NGO Tropical Rainforest Conservation and Research Centre (TRCRC) since the signing of a memorandum of understanding in 2019, is located adjacent to the 2,700-acre Bukit Cerakah Forest Reserve and within the township's 300-acre Elmina Central Park.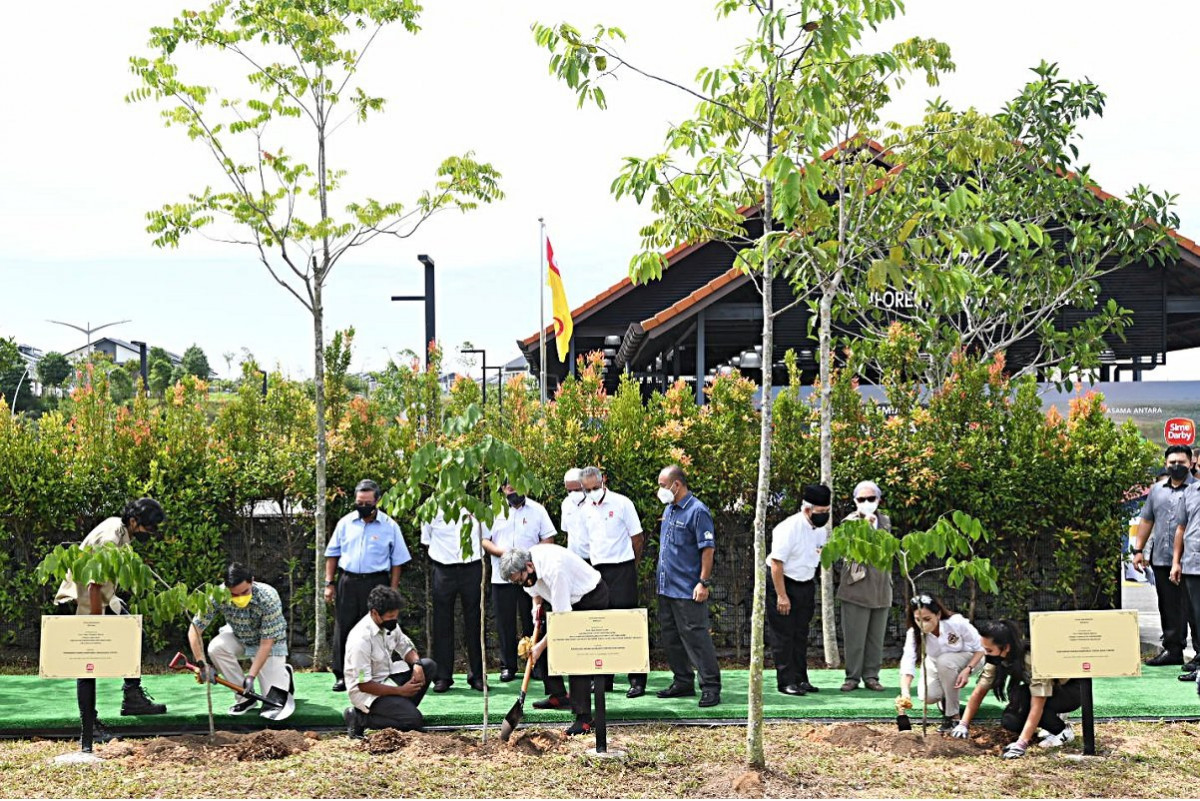 The partnership includes the development of the adjoining 10-acre Elmina Living Collection Nursery (ELCN), which acts as a genetic store for the production and conservation of native tree species including those categorised as endangered, rare and threatened under the International Union for Conservation of Nature (IUCN).
According to Azmir, the ERKC, since its opening in October 2020, has managed to nurture a total of 187 plant species, including over 35,000 seeds sowed and more than 10,000 tree saplings stored in its holding area.
"Furthermore, the seedlings that have been planted at the ERKC are also farmed out to other areas in Selangor for conservation efforts, with over 1,000 trees grown in this facility planted near the Klang Gates Dam and along the Klang River."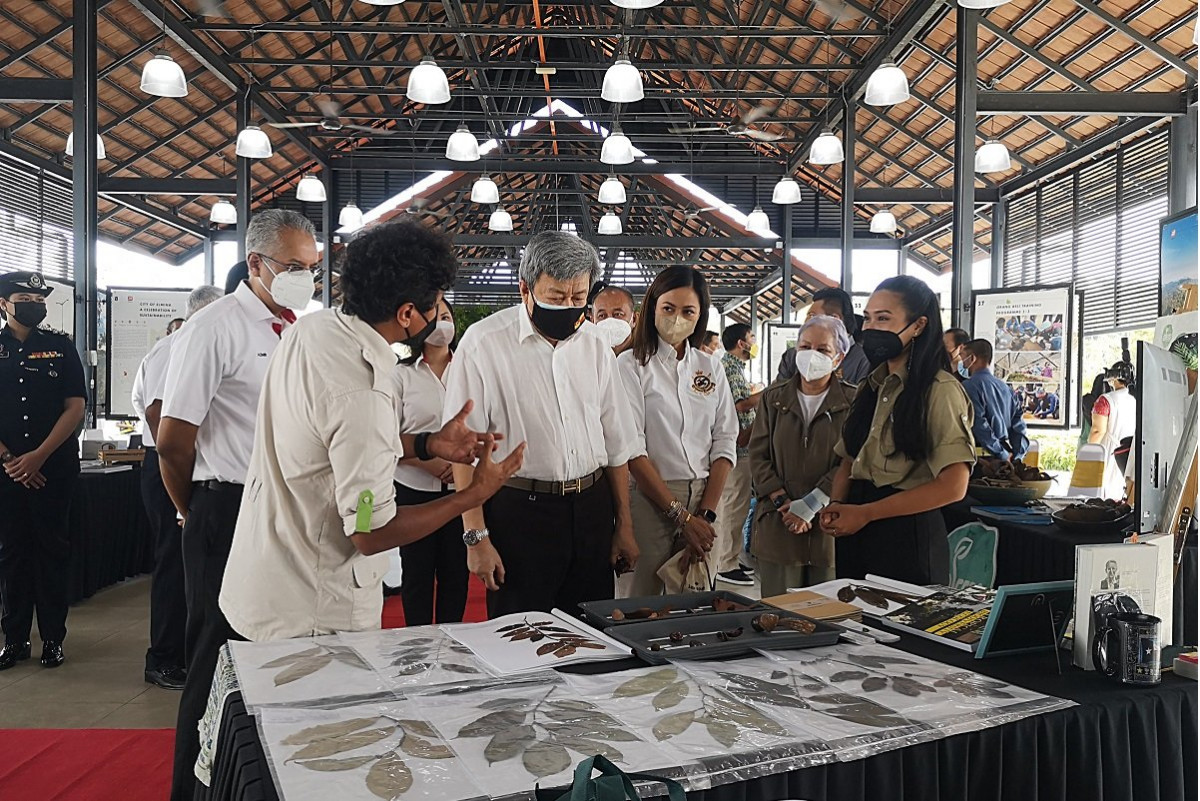 According to Sime Darby Property deputy chief operating officer for township development Appollo Leong, the ERKC is unique for its conservation of endangered, rare and threatened tree species. "We are doing this because when we started planting, we had difficulty finding forest species of trees. And we started this initiative so that we have a constant supply of forest trees that we can plant in our townships.
"I want to add that this centre was envisioned since day one, back in 2012. If you [look at] our original masterplan, the knowledge centre was already there," he said during the press conference.
In his concluding statement, Azmir said: "Before I end, it will be remiss of me not to mention what we have learnt from recent events. Never before have the world been able to, if not forced to, take a step back from our normal lives and give nature the breathing room it needs."
"The 2020's lockdown led to a 17% global decrease in carbon emissions and a 20% fall in nitrogen oxide levels, according to NASA. Waterways cleared up and animals were seen venturing into cities and towns across the world. In the absence of humans, nature reestablished a balanced ecosystem. What is true is that at the end of the day, nature wins. The real threat is not survival of the planet but survival of humanity. Therefore, we need to learn to work with nature far better than before," he stressed.
"As a force for good, it is our hope that the ERKC will play a critical role in promoting working with nature and one day becoming the nation's foremost knowledge centre in conserving and preserving Malaysia's biodiversity as well as be a role model for international conservation efforts," he added.
In its efforts to help mitigate the effects of climate change, Sime Darby Property has since 2011 planted over 120,000 trees across its townships, according to its press statement. The company had further pledged its goal of planting 50,000 endangered trees red-listed by the IUCN by 2030 and as of last year, more than 21,000 of these trees have been planted in its developments.
Edited by Wong King Wai
Get the latest news @ www.EdgeProp.my
Subscribe to our Telegram channel for the latest stories and updates