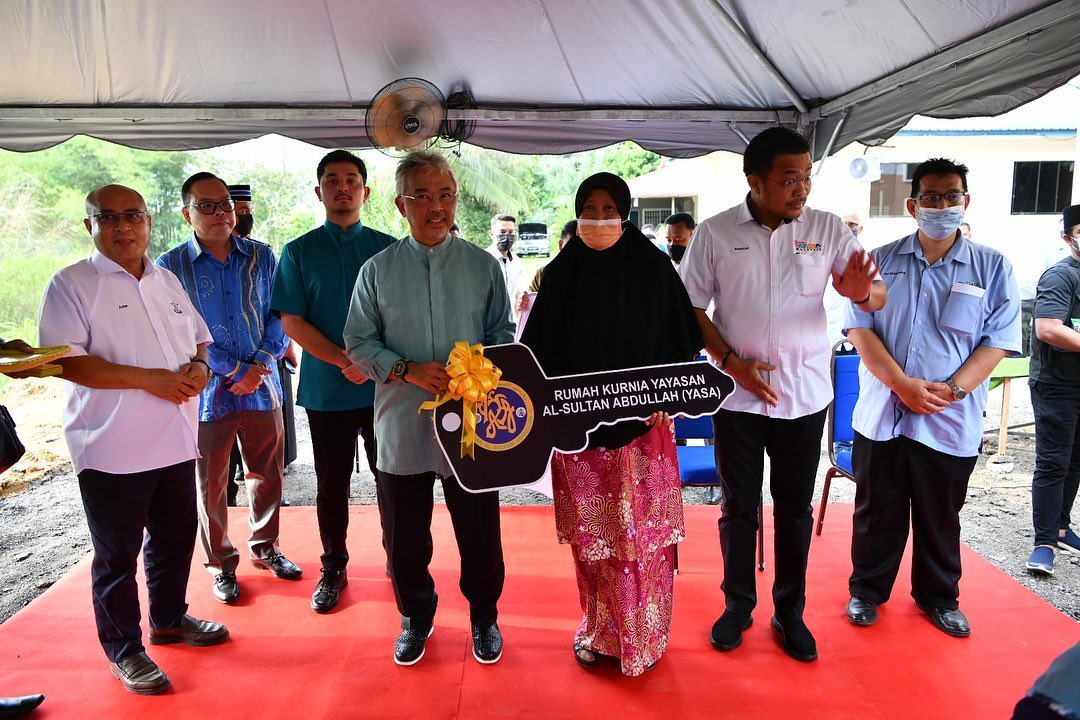 KUALA LUMPUR (June 15): City-developer SkyWorld Development Group (SkyWorld) provided a helping hand to victims whose houses were severely damaged during the Raub-Temerloh floods in the state late last year till early this year via the Al-Sultan Abdullah Foundation (YASA).
This is in support of the philantropic activities of the Yang di-Pertuan Agong, Sultan Abdullah Sultan Ahmad Shah and Raja Permaisuri Agong, Tunku Azizah Aminah Maimunah Iskandariah, the developer said in a statement on Tuesday (June 14).
The King was present to hand over the keys to seven recipients in Raub and Temerloh for the YASA houses -- which took six months to build and are fully sponsored. His Majesty was accompanied by the Regent of Pahang Tengku Hassanal Ibrahim Alam Shah to tour the newly refurbished homes.
SkyWorld has donated RM70,000 both in cash and in kind by providing new furniture and home furnishings such as bed, mattress, kitchen cabinet, dining table and more.
"We hope the families do not feel alone during these trying times," said SkyWorld founder and executive chairman Datuk Seri Ng Thien Phing who was also present to personally deliver the furniture and handouts to the affected families.
"As part of SkyWorld's commitments towards sustainable living and social responsibility, we want to create a cohesive living community at large by supporting and giving back to those in need, irrespective of age, race and religion," he added.
SkyWorld is also in the midst of establishing its very own foundation with the objective of serving underprivileged communities.
"Being a community developer, SkyWorld aims to transform the city into a better place by providing a sustainable sky living experience, not just to the communities we operate in, but also to reach out to those in need," said Ng.