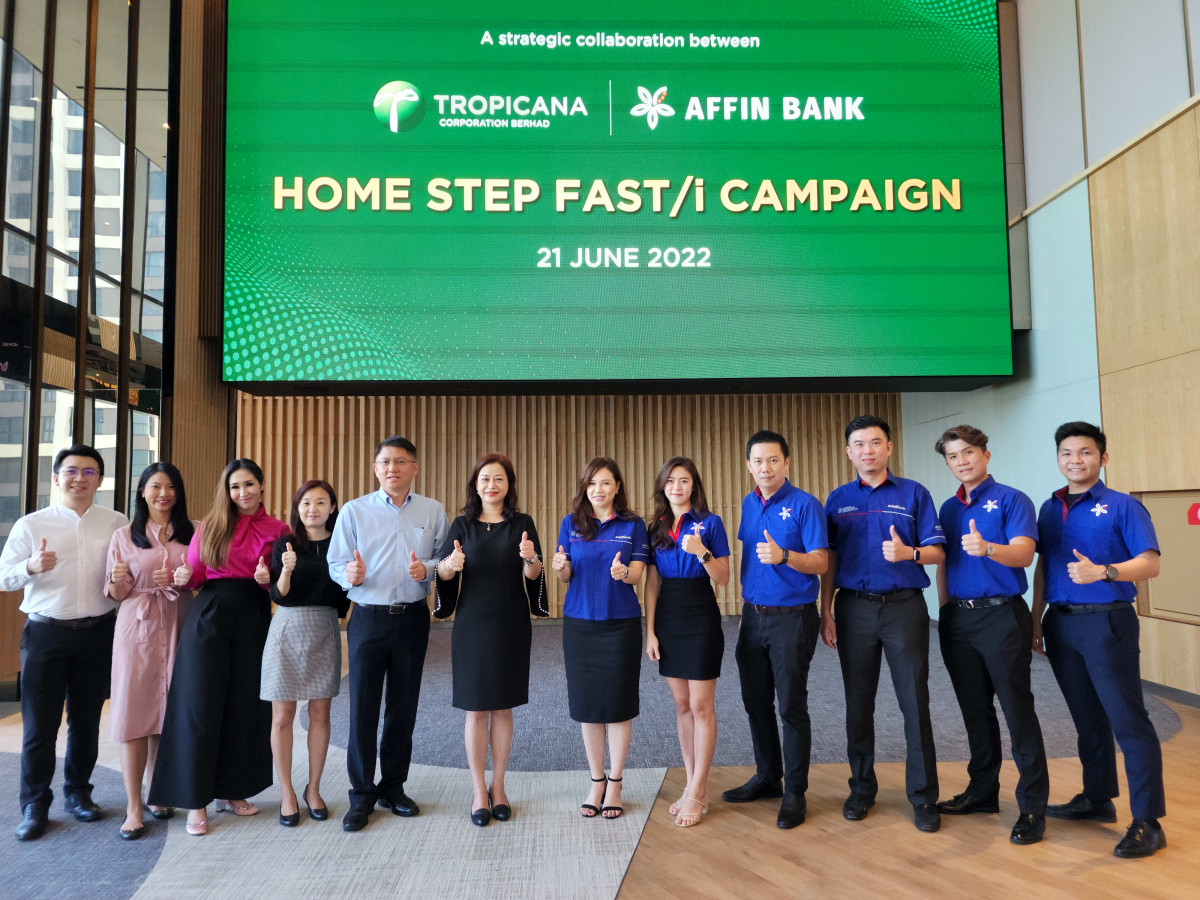 PETALING JAYA (June 29): Tropicana Corporation Bhd has partnered with Affin Bank Bhd to manage home financing with the Home Step Fast/i campaign -- targeted at first-time homebuyers, young families and property investors.
In a statement by Tropicana, the Home Step Fast/i campaign is said to allow homebuyers to own their dream home with lower monthly instalments while enjoying greater cash flow for five years after vacant possession.
According to Tropicana senior managing director, marketing & sales Joanne Lee, the campaign reduces upfront payment obligations.
"The campaign delivers homebuyers peace of mind by enabling them to enjoy greater cash flow.
"This can be utilised on post-vacant possession expenses such as stamp duty and renovation costs or can be saved for other expenses while starting their families, careers or businesses. This collaboration with Affin Bank is representative of the Group's focus on smart partnerships and innovative solutions as it continues redefining the art of living," said Lee.
The Home Step Fast/i campaign offers no lock-in period or early settlement fees and is available as both a conventional and Islamic financing solution.
The initiative also offers redraw facilities for excess payments, as well as a comprehensive suite of coverage plans such as mortgage reducing term assurance (MRTA), fire insurance and householder insurance.
The Home Step Fast/i campaign is available for all completed and under construction Tropicana residential properties under the Housing Development Act 1996 worth RM500,000 and above.