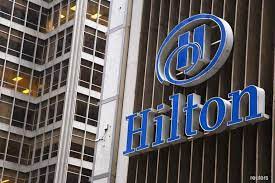 The signing of Waldorf Astoria Kuala Lumpur marks the entry of the Waldorf Astoria brand into Malaysia.
The hotel is estimated to open in 2024.
PETALING JAYA (Aug 23): Global hospitality company Hilton has announced six landmark signings in Asia-Pacific (Apac) across its portfolio of luxury brands, namely Waldorf Astoria Xi'an, Waldorf Astoria Shanghai Qiantan, Waldorf Astoria Kuala Lumpur, Waldorf Astoria Sydney, Conrad Nagoya and an LXR Hotels & Resorts property in Bali, according to a press statement.
The signing of Waldorf Astoria Kuala Lumpur marks the entry of the Waldorf Astoria brand into Malaysia. The hotel is estimated to open in 2024.
Hilton will also be debuting the Conrad brand in the country with Conrad Kuala Lumpur, which is tentatively planned to open in 2023.
With the six latest signings, Hilton's number of luxury hotels in the region increases to 20, and it will offer more than 50 luxury hotels across Apac when these new hotels open in the coming years. The upcoming hotels include Conrad Chongqing, Conrad Shenzhen, Waldorf Astoria Jakarta, Waldorf Astoria Osaka and Waldorf Astoria Tokyo Nihonbashi.
In the statement, Hilton Apac senior vice president of development Clarence Tan said: "Our recent signings and robust pipeline reflect the confidence that owners, developers and investors have in Hilton to capture growing demand and deliver strong returns in Apac's most sought-after destinations. As we continue to pursue quality organic growth and enhance our network effect, we purposefully prioritise the right partnerships to deploy the right brands in the right locations.
"The future of luxury travel presents immense opportunities for growth. While owners and developers are increasingly optimistic about the luxury travel sector, they remain highly selective when it comes to partners and brands that will optimise their yield and look to Hilton with confidence to expand their business," added Tan.
According to the statement, post-pandemic recovery has prompted increasing interest by owners and developers in hospitality real estate, as the Apac hotel investment volume in 2021 grew 46% year-on-year to exceed US$12 billion (RM53.85 billion) and investors focused on acquiring luxury or resort assets. The luxury travel segment is also expected to burgeon as 42% of Apac consumers who intend to take an international trip seek out luxury experiences.
Hilton Apac vice president of luxury Nils-Arne Schroeder said: "The strength and recognition of our luxury brands are key drivers of growth for our luxury portfolio in Apac. With more destinations in Apac becoming increasingly attractive to luxury travellers these days, we are seeing a growing demand for our brands. The future of luxury travel in this region is brighter than ever, as our portfolio of luxury brands continues to enter exciting new markets and elevate the benchmark of luxury hospitality to new heights."