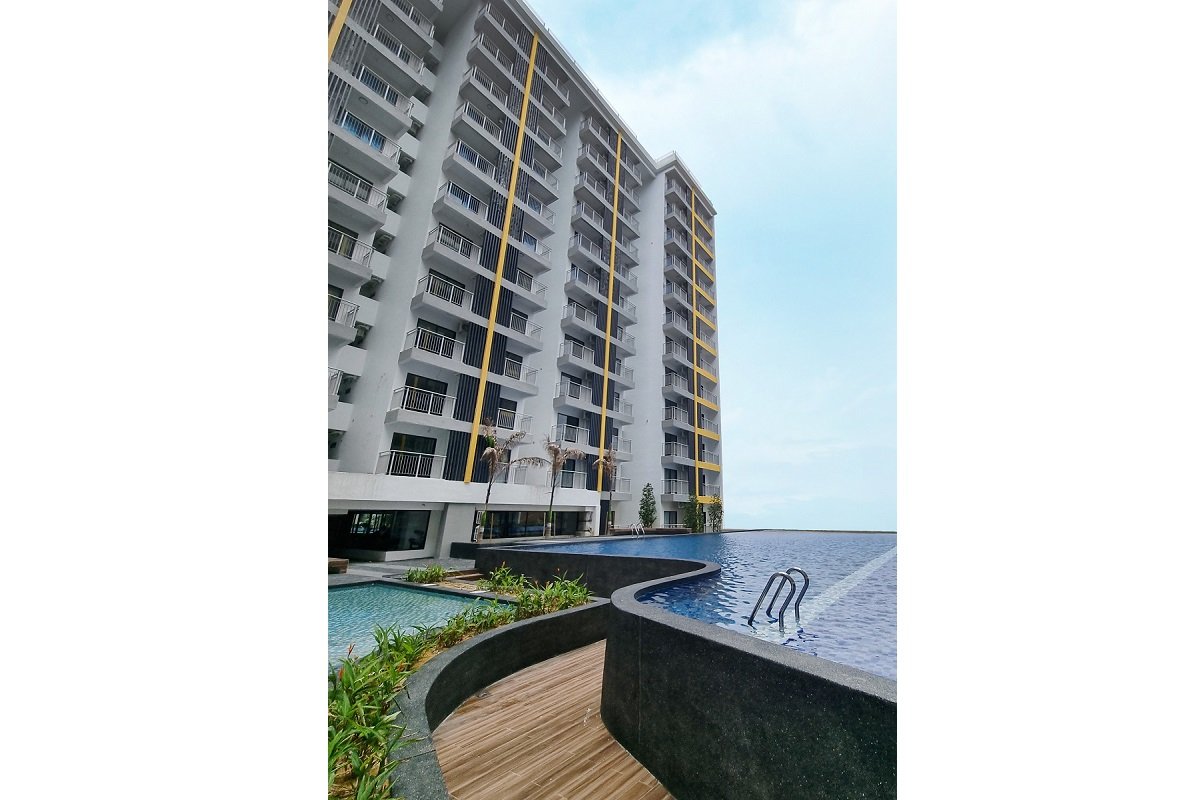 DK Impian is a 14-storey development with 658 SoHo units.
KUALA LUMPUR (Oct 3): DK-MY Properties Sdn Bhd aims to hand over in mid-October its dual-key small-office home-office (SoHo) development — DK Impian — in Subang Bestari, Shah Alam, Selangor.
Launched in 2018 at a starting price of RM335,920, 95% of the units were sold.
DK Impian is a 14-storey development with 658 SoHo units. Built-ups range from 592 to 893 sq ft. Some of the facilities include a swimming pool, Jacuzzi, and a children's playground.
"DK Impian is a development that offers affordable compact living, with every space well utilised to provide the best and most comfortable living conditions for our homebuyers," said DK-MY Properties managing director Danny Koek in a press statement on Monday (Oct 3).
He added that the project was completed in September, and has obtained vacant possession. It is ready for the handover to homebuyers, where they will be invited to a buyer appreciation carnival for a preview of the completed project.
The property developer is also gearing up for upcoming launches, including a 28-acre (11.33-hectare) project in Ketumbar Hill, Cheras, with sizeable units designed to cater to family upgraders or their own stay.
Meanwhile, SStwo Mall in Petaling Jaya will also see a new and refreshed look in the coming year, and will soon be open to lease. D'Immersione, another iconic project of the developer that is slated to be completed in 2024, has also been well received with a 80% take-up rate within months.