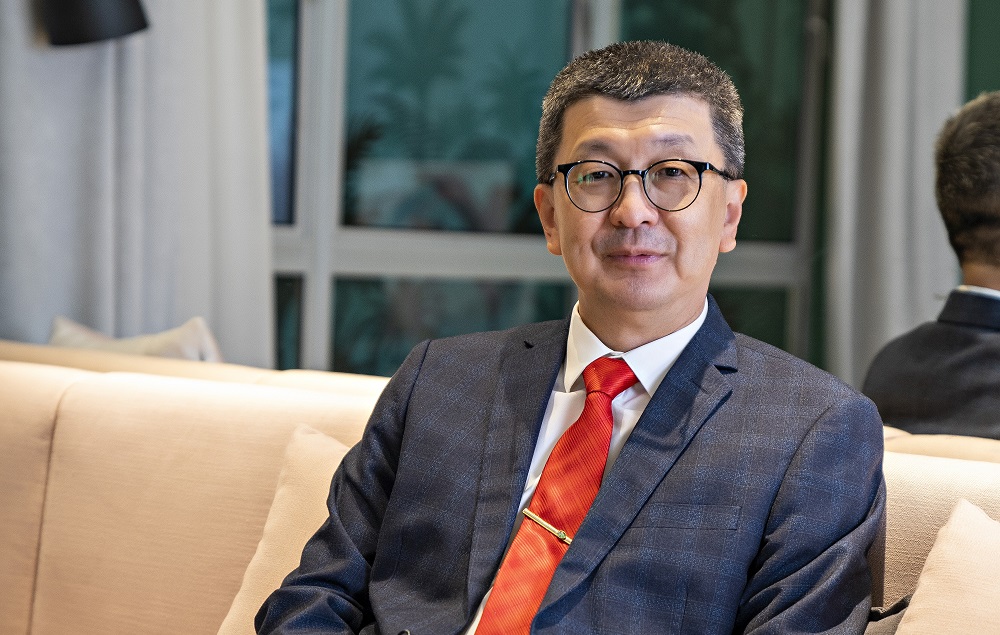 "Klang Valley, in particular, showcased a commendable take-up rate, contributing 89% of the total sales figure."
PETALING JAYA (Oct 20): LBS Bina Group Bhd managed to record RM1.604 billion in sales, with a total of 3,886 units sold, therefore hitting its financial year 2022 sales target before the end of the final quarter.
"Sterling sales performance in 2022 also saw an 85.8% year-on-year growth as at Oct 15, 2021 of RM863 million. Klang Valley, in particular, showcased a commendable take-up rate, contributing 89% of the total sales figure," the developers stated in a media release.
LBS Bina reported that development projects within the Klang Valley accounted for more than 84% of the 6MFYE22 revenue. The group's cash and cash equivalents, as at end-June 2022, was RM265.7 million, an increase of 62% compared to 6MFY21.
Meanwhile, in the second quarter ended June 30, 2022 (three months), LBS saw its revenue grow 54% year-on-year to RM410.4million while earnings per share rose to 2.25 sen from 1.04 sen a year prior. As at June 30, 2022 (six months), the group's revenue grows 23% year-on-year to RM819.4 million while earnings per share rose to 3.70 sen from 2.37 sen a year prior.
For the year ahead, LBS Bina plans to venture into new partnerships and businesses – "LBS Bina is constantly on the outlook for new partnerships and collaborations", it said. Among LBS' recent partnership is with the state of Selangor in the launch of Rumah Selangorku Idaman MBI and the collaboration with Watsons' Win-a-Home campaign. "These initiatives enable us to grow our marketing potentials and provide outreach to a different target audience and expand our database."
Bina also wants "to strengthen existing industries by improvising on the current SOPs, departmental centralization and sharing, automated data gathering on IBS system to maximise output and quality".
"As for non-financial values, ESG serves as an enabler to higher financial optimisation, reduced volatility and increased employee productivity. Thus, for 2023, LBS Bina envisions to develop a business model that will propel towards building good governance, strong environmental and social performance," it added.
However the "staple" of LBS Bina is the building homes and it "forecasts to launch 17 projects in the Klang Valley, Johor, Pahang, and Perak for the following year".
"As with the end of stamp duty exemption at the end of 2021, the market expected a decline in sales but I am gratified to have continued to receive a robust take-up rate for our projects," said executive chairman, Tan Sri Lim Hock San.
"The government's recent measure to increase stamp duty exemption is to be applauded as our properties are within the RM500,000 range, providing a saving from RM21,000 for first time homebuyers," he added.