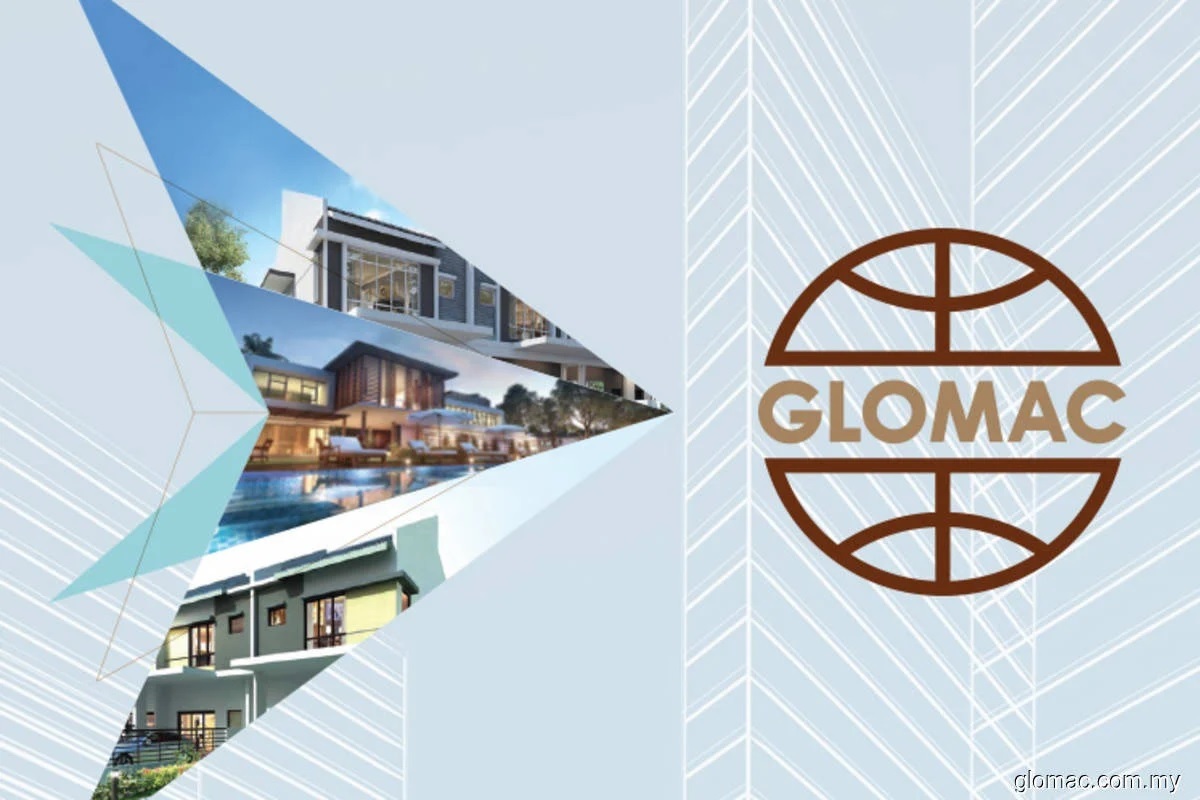 Glomac group managing director and chief executive officer Datuk Seri Fateh Iskandar Mohamed Mansor said sales of RM120 million to RM125 million were recorded so far for the first two quarters of FY23.
PETALING JAYA (Oct 19): Glomac Bhd has projected that its sales for the financial year ending April 30, 2023 (FY23) will surpass the RM160 million recorded for last financial year on the back of upcoming project launches.
Glomac group managing director and chief executive officer Datuk Seri Fateh Iskandar Mohamed Mansor said sales of RM120 million to RM125 million were recorded so far for the first two quarters of FY23.
"Last [financial] year, we lost about eight months because of the emergency ordinance as well as the pandemic. We were still [facing a pandemic]. So this [financial] year, we should be hoping to do much better than last [financial] year.
"So, [along] with the projected launches, new launches that we are seeing for this [financial] year, which [are] about RM469 million, most of the launches would happen in the third and fourth quarters," he said at a press conference after the group's 38th annual general meeting held on Wednesday (Oct 19).
Fateh Iskandar said the planned launches would focus on market demand, adding Glomac is well placed to capitalise on them, given that it has a full spectrum of developments to offer.
He added that Glomac intends to drive earnings through steady construction progress of ongoing projects, and the successful execution of upcoming new launches.
Glomac's net profit tripled to RM5.18 million in the first quarter ended July 31, 2022 (1QFY23), from RM1.73 million a year earlier, on higher revenue contributions from increased sales and construction activities.
Quarterly revenue more than doubled to RM65.49 million from RM28.84 million on the back of higher contribution from its property development segment, with the improved financial performance mainly driven by the resumption of construction activities in tandem with the easing of Covid-19 restrictions in Malaysia.
Glomac said then that it achieved higher sales of RM52 million in 1QFY23, compared with RM30 million in 1QFY22.
Fateh Iskandar said the longer-term prospects for Glomac remain intact, underpinned by a healthy balance sheet and a strong pipeline of future development projects that have a potential estimated gross development value of RM8 billion, and that are largely located within the Klang Valley.
Earlier on Wednesday, Glomac shareholders approved all 11 resolutions tabled at the AGM including a final single-tier dividend of 1.5 sen per ordinary share for FY22 compared with one sen paid in the previous financial year.
Underlying concerns remain for property sector
While the reopening of the economy bodes well for all sectors including property development, Fateh Iskandar observed that underlying concerns remain especially over rising interest rates, labour shortages and the challenging operating environment that may affect the property sector.
To this end, he hoped that there would be a balance between rate hikes and affordability, especially new home purchases for potential buyers to afford better borrowing margins which would not impact them too much.
"Obviously with the real estate sector, there will [also] be challenges that we (property developers) need to face. Everybody is saying that there is a global slowdown coming soon. Some countries in Europe are already in recession. Domestically, we are facing interest rate hikes."
He hoped the central bank would be prudent about the overnight policy rate "having looked at what the other central banks are doing and looking at the inflationary measures that have been happening globally".
On labour shortages, Fateh Iskandar said the issue appears yet to be resolved and he appealed to the government to make the process a lot smoother and simpler, noting developers face liquidated and ascertained damages because of late delivery of properties to buyers.
"This is a huge problem for us. I do not think it is only in the real estate and construction industry. I am sure my colleagues in other industries, whether manufacturing, plantation, or hospitality, are facing the same issues as us.
"If you come to our construction site, you hardly see labourers. We are down to about 20% to 30% of what we need. Let's say we need 700,000 labourers, we only have about 200,000 or even less than that currently in our industry," he said.
Fateh Iskandar also observed that while there has been some form of stability in terms of material prices, prices have not reduced as expected, especially for imported materials.
"[As such,] what has happened is our margins have been squeezed. Let's say, we were making 19% to 20% [previously], now maybe we're making only 15% to 16% because of the construction material price increases.
"I know a lot of contractors stop their construction because they cannot afford [to buy] materials anymore, and they ask for renegotiation of the contract. Even us, we also face that. So we find our margins being squeezed even more from 15% to 16%, it goes into single digits," he claimed.
As of 4.23pm on Wednesday, Glomac's share price went up 1.82% or half a sen to 28 sen, translating into a market capitalisation of RM224 million.