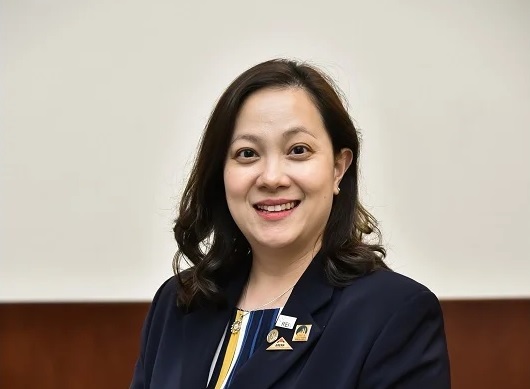 It was notable that 68.6% of newly-launched projects were priced below RM500,000 and 97.7% were below RM1 million.
PETALING JAYA (Dec 6): The government's emphasis on providing affordable homes for Malaysians seems to be conflicting with the National Property Information Centre (Napic)'s data of overhang properties in 3Q2022.
According to the Malaysian Institute of Estate Agents (MIEA) president, Chan Ai Cheng, there seems to be a mismatch between the government's aspiration to provide affordable homes and the take-up rates of properties below RM500,000.
She said Napic's data showed an overhang of 29,534 units in 3Q2022, out of which 24.0% were priced below RM300,000 and 29.3% were priced between RM300,000 and RM500,000.
"This contributed to 53.3 % of the total overhang properties," she said.
She noted this was despite stamp duty exemptions for first-time homebuyers for properties below RM500,000.
"Probably a study needs to be done as to why there is such a high overhang in this price segments.
"Interestingly, the overhang for properties priced between RM500,000 and RM1 million was at 31.6%, which was in a far more manageable position in comparison," she said, noting that there were 50% savings for properties between RM500,000 and RM1 million.
Overhang in Penang and Johor surpasses Klang Valley's
Although generally, overhang properties are presumed to be highest in the Klang Valley, Chan said the statistics showed otherwise, where Penang and Johor had 5,222 and 5,348 overhang units respectively, compared to the Klang Valley at 4,386 units.
"Perhaps it is time to reduce new supply in the states of Johor and Penang to address this overhang in the years to come. More study and better assessment matrix need to be in place to determine actual demand before new supply enters the market," she suggested.
Better quarterly performance shows market's growing confidence
Chan said based on the 3Q2022 performance, confidence is growing for the Malaysian property market.
She said despite the uncertainties in the country due to the then pending 15th general election, it was astonishing to see that the market rallied to show improvements in the third quarter.
The Napic report showed better performance in terms of transaction volumes, with 105,204 transactions, a 12.6% increase from the second quarter, which recorded 93,456 transactions, while the first quarter saw 94,556 units sold.
"As in previous years, the residential, agricultural and commercial sectors took precedence. The residential sector contributed 62.5%, while agricultural and commercial contributed 21.9% and 8.1% respectively," she noted.
High-rise properties dominated the new project launches with 67.8% compared to landed properties, and it was notable that 68.6% of newly-launched projects were priced below RM500,000 and 97.7% were below RM1 million.
According to Chan, the data supports MIEA's views of a promising 2023 for the property market.
"With the new government in place headed by our YAB Datuk Seri Anwar Ibrahim as Malaysia's 10th prime minister and the newly-appointed cabinet ministers, we see renewed confidence in the market.
Chan said, as the estate agency practice comes under the purview of the Ministry of Finance, MIEA is looking forward to Anwar's renewed commitment as the minister to see the profession growing.