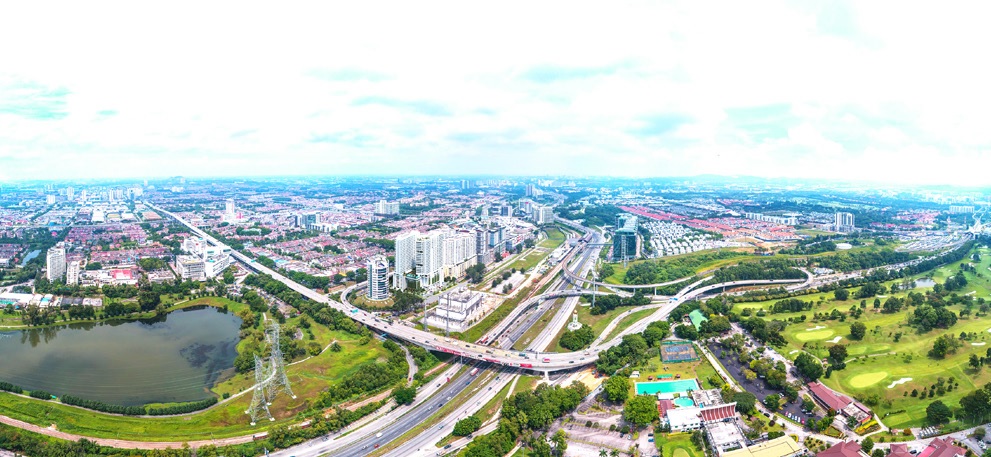 Residential market's transactions expected to increase
Industrial market's demand surges
It was an interesting year in 2022 for the Malaysia property market as we saw several initiatives by the government and improvements in sentiment among buyers and developers which led to what seemingly was a post-pandemic recovery phase for the sector.
The opening of international borders and the transition from the pandemic to the endemic phase in April 2022 and the general election in November 2022 would be few of the highlights that brought the property market to the road to recovery.
The new unity government vowed to focus on the economic recovery and do whatever it takes to revive it so that the welfare of the rakyat will be protected.
According to the National Property Information Centre (Napic), the market saw an increase in terms of property transactions in 3Q2022 with a total of 105,204 transactions, with a value of RM46.3 billion, an increase of 12.6% compared to 2Q2022.
Napic's data shows that in 3Q2022, residential transaction volume increased by 11.2% quarter-on-quarter.
With the initiation of the recovery phase in 2022, 2023 is looked upon as the year of its continuation.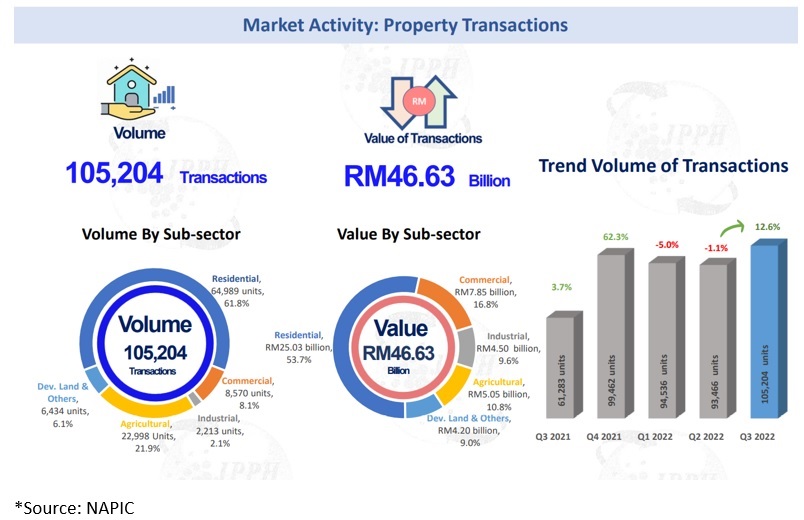 Residential
The residential market has started its gradual recovery phase, with a focus on affordable and mid-range segments.
According to CBRE|WTW's Market Outlook 2023 report, The Klang Valley residential housing market will continue on a slow but gradual recovery, with demand focused on the mid-priced and affordable range as the economy improves and is encouraged by supportive government policies in place.
The report said that demand could be held back by slower economic growth, increased borrowing costs and other market uncertainties.
Although the Overnight Policy Rate (OPR) remains lower in comparison to pre-pandemic times (2022: 2.75% vs 2019: 3.25%), any further hike may dent buyers' affordability and sentiment.
In terms of supply, the report said developers are expected to remain prudent in launching amidst rising interest rates, elevated material and labour costs; and continuous over supply of high-rise residences.
The landed residential segment is expected to remain resilient, given the good response last year.
Echoing that, Henry Butcher Malaysia said the focus of the residential property market in 2023 will continue to be on landed residential properties; high-rise apartments in the affordable price range of around and under RM500,000 in popular locations; smaller sized units which will bring down the absolute price of the unit; and niche high-end projects in good locations.
Henry Butcher said the performance of the residential property market in Malaysia showed a significant improvement from January to September of 2022 as the volume of transactions increased 34.6% compared to the corresponding period in 2021, while the value of the transactions went up by 34.8%, creating the path for the recovery, which started in 2021.
The recovery of the residential market is also reflected by the substantial increase in the value of loans approved for the purchase of residential property, as reported by Bank Negara Malaysia.
Office
It was reported that as of 3Q2022, the Greater KL region has over 139 million sq ft of office space, a 1.7% year-on-year growth from 3Q2021.
According to Savills Malaysia, the office market has seen an increase in office leasing activity until 3Q2022 as most corporate occupiers are either back in the office or have moved into hybrid or flexible working arrangements.
Furthermore, it said, with research from Savills and others appearing to confirm that instituting flexible working arrangements does not necessarily lead to proportional reductions in the demand for office space, prospects for the office market are much more positive than they were 12 or 24 months ago.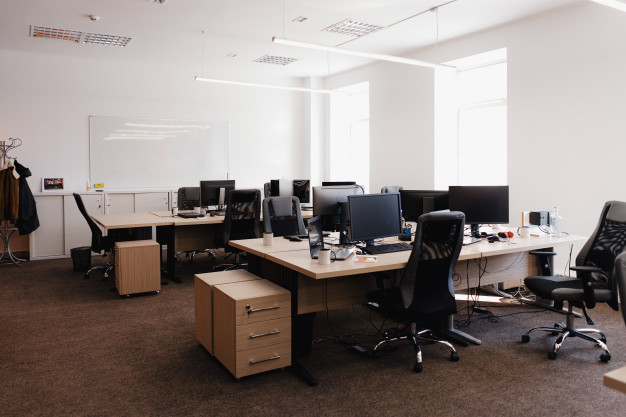 CBRE|WTW's report said although landlords are trending to more flexible office leasing, physical office space remains a fixture.
"Although 3.4 million sq ft of office supply may complete as scheduled, the overall vacancy will improve slowly starting in 2025 which is currently exacerbated by inflation concerns and higher operating costs," it said.
It is also noted that office space demand may be focused on flexible spaces as companies remain cautious of new space expansion. Coworking space demand is expected to remain firm with a preference for flexibility over the prevailing high fixed office costs.
However, according to Henry Butcher the office sector continued to record a decline in occupancy rates due to the substantial increase in supply without any corresponding increase in demand.
"Nevertheless, rental rates which registered a drop in 2020 appeared to have stabilised in 2021/2022 with the reopening of the economy and return to normality," it said.
The firm added that the looming oversupply situation may lead to some developers rethinking their new office projects and shelving or deferring them. This will help alleviate the oversupply situation. Despite that, rental rates have generally stabilised.
Retail
The retail sector has seen a recovery in 2022, with the highest growth recorded in 3Q. However, the growth is seemingly improving due to the lacklustre performance recorded during the pandemic period.
Overall, retail sales are projected by Retail Group Malaysia to grow by around 41.6% for the full year 2022.
Henry Butcher said the biggest challenges facing the retail industry are the substantial rise in prices of goods and services, the shortage of staff, and the increase in the supply of retail floor space with the completion and impending completion of several new malls, especially in the Klang Valley and the possibility of a global economic slowdown which will hurt the country's economy and lead to consumers turning cautious in their spending.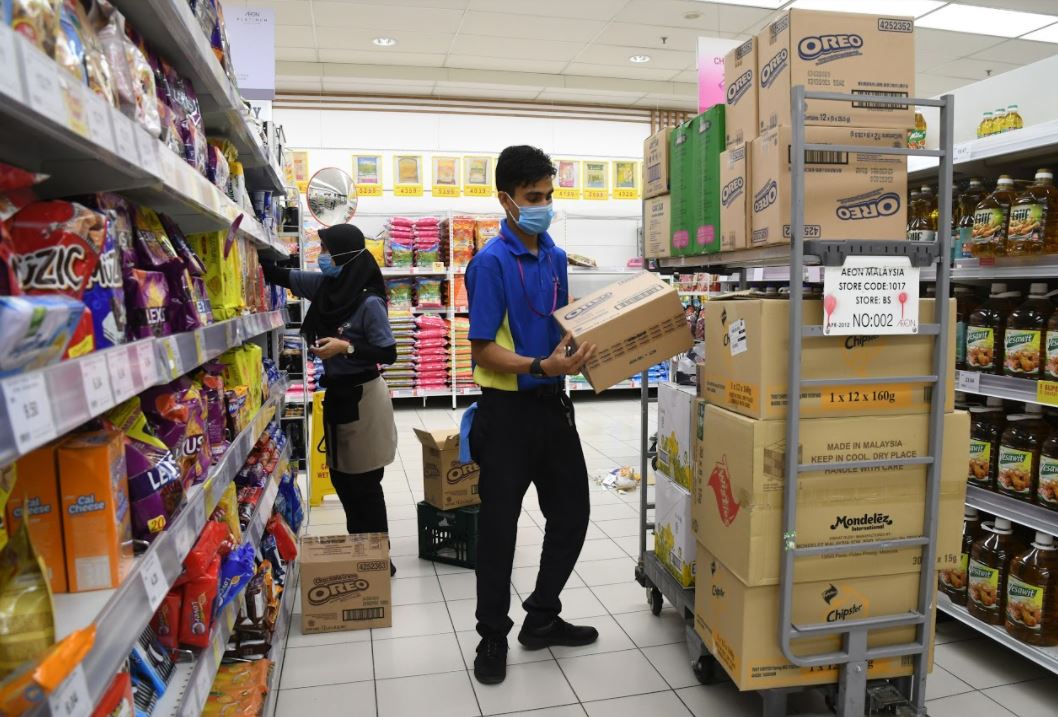 The conclusion of GE15 could also facilitate the recovery of this sub sector as a calmer political situation, if it can be sustained for the full term of the present government, would help to promote consumer confidence and spending.
The firm said, overall, the retail sector should continue to see an improvement in 2023 but the pace of growth could be affected by a global recession -- depending on its severity and duration, and if it does happen as predicted by some economists.
According to CBRE|WTW, the retail sector performed positively in 2022, but high inflation will pose a risk to consumer spending confidence which may impact retail sales. A moderate improvement is anticipated in 2023.
In the Klang Valley, observation of newly completed retail malls reveal an average occupancy of between 50% and 55%, despite active preleasing.
CBRE|WTW's report said, in 1H2022, Malaysia welcomed 2.13 million visitors, with a total spending of RM6.2 billion. As travel confidence gradually picks up, there will be a substantial improvement in Malaysia's tourism industry.
Industrial
The industrial property subsector was the best performing, with a sharp increase in terms of volume and value of transactions, up to 3Q2022 compared to 2021, which are 57.5% and 34.9%, respectively.
According to Henry Butcher, with consumers returning to their normal pre-Covid routines, all economic sectors operating as usual, international borders opened up and foreign travellers being allowed into the country without having to go for Covid testing or quarantine, have led to an improved environment for businesses.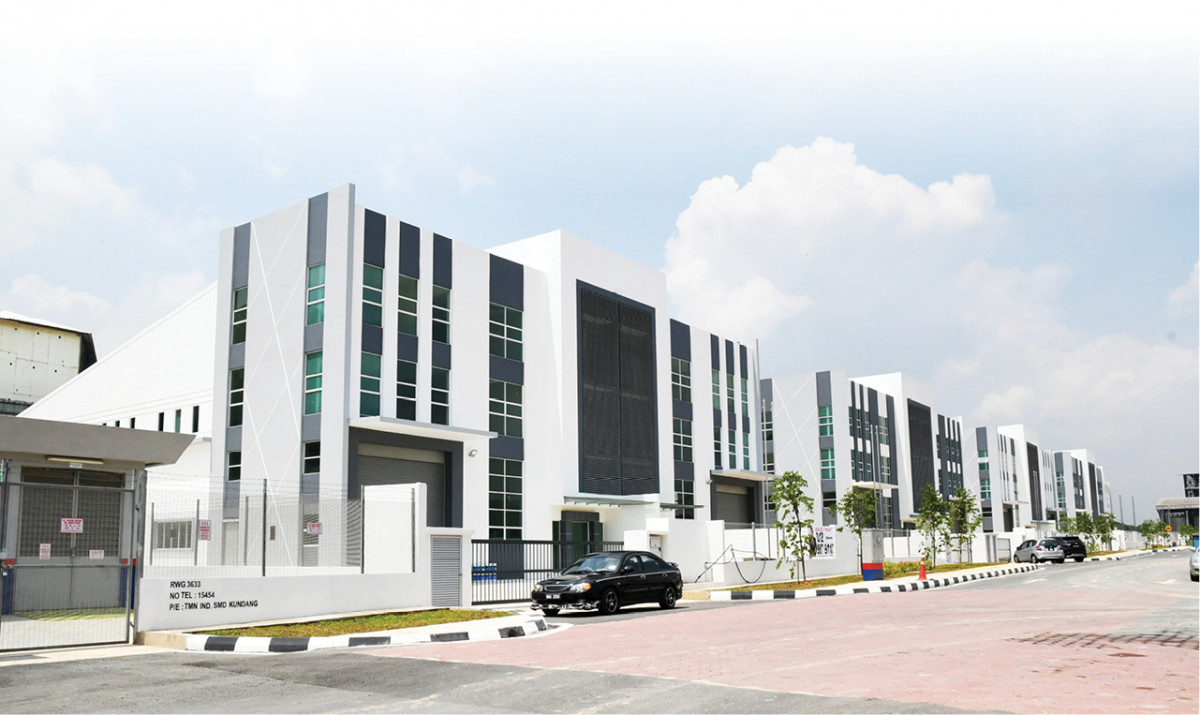 The firm said Malaysia has continued to record a good trade performance over the past two years and this will provide a boost to demand for industrial properties.
Demand for industrial premises and land will continue to be firm with more activities taking place within Northern Shah Alam and Southern Klang Valley, CBRE|WTW's report said.
According to Napic, industrial transactions grew steadily by 13%, while transaction value went up by 3% until 3Q2022 compared to the same period in 2021.