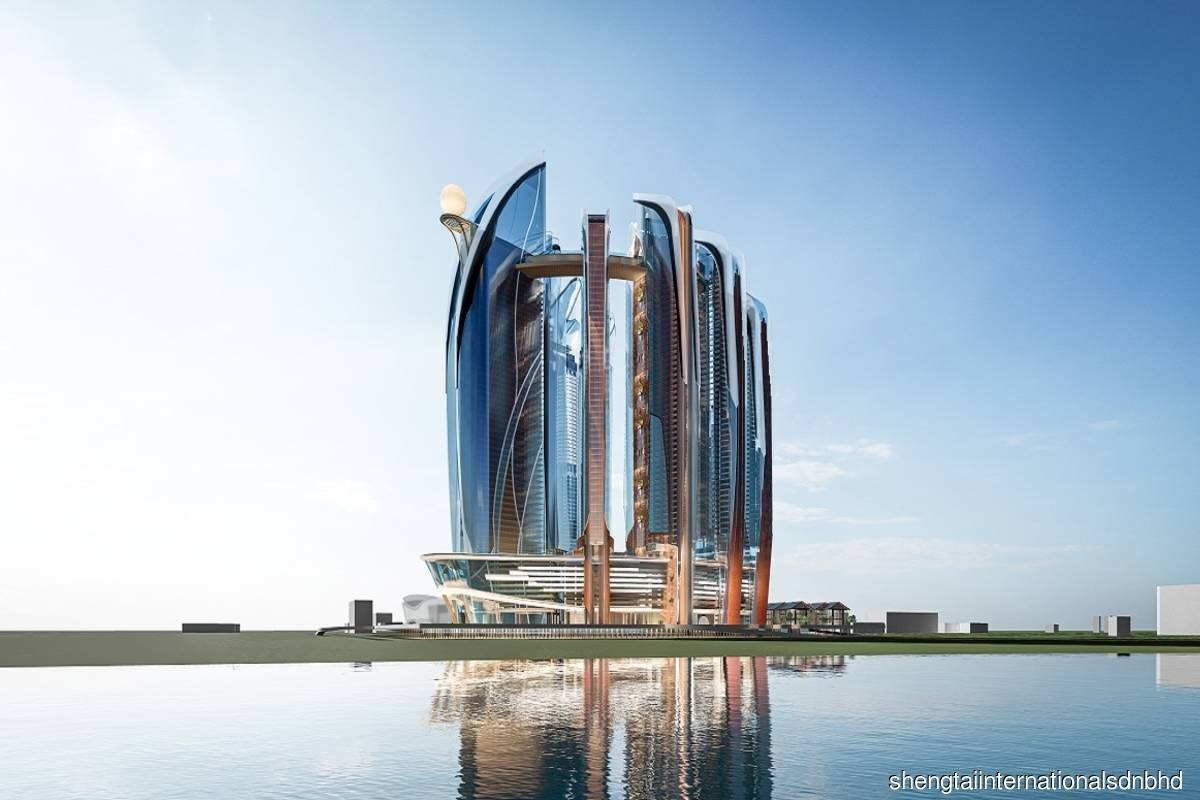 The Sail, with a gross development value (GDV) of RM6.5 billion, is scheduled for full completion by 2033.
KUALA LUMPUR (Jan 19): Sheng Tai International Sdn Bhd (STI) launched The Sail Experiential Centre on Jan 14. The experience centre is the first phase of its mixed-use development, The Sail Melaka in Kota Laksamana, Melaka.
The event, which was graced by the Minister of International Trade and Industry Tengku Datuk Seri Zafrul Abdul Aziz, was attended by over 800 guests and business partners, including international investors from over 15 countries such as Hong Kong, Japan, Korea, China, Dubai, Indonesia, Taiwan, Singapore, the Middle East, Russia, the United States, and the United Kingdom.
Completed in January 2023, The Sail Experiential Centre is a three-storey building that comprises the LSL Ballroom and Sheng Yan Restaurant at the ground floor; the The Sail Melaka sales gallery on the first floor; and show units for Bay 2, Bay 3 and Tower M — three of the nine towers of The Sail — on the second floor. The centre is also home to 26 retail units that have been fully tenanted by Japanese business owners and they are scheduled to open for business beginning 1Q2023.
The Sail, with a gross development value (GDV) of RM6.5 billion, is scheduled for full completion by 2033. Situated on a 27.5-acre plot, the project features nine iconic towers connected by a sky bridge across the top of each building, a 460-metre length swimming pool linking all nine towers, a sky garden, a theatre with a 360° elliptical-shaped experiential centre, international sky-themed F&B outlets, a one million sq ft of shopping space, a convention and exhibition centre, an estimated 100,000 sq ft snow park and ski centre, a cultural retail square, luxury five- and six-star hotel and residences, business suites and retail units.
The nine towers include the Fashion Tower that will eventually house the Straits Designers' Gallery; the Wellness Tower that has attracted a group of over 60 Japanese doctors currently setting up stem cell lab by sharing know-how technology; the Cultural Tower that will see the setting up of cultural centres by countries with historic ties to Melaka since the 15th century; the Artificial Intelligence (AI) Tower that is courting AI foreign companies including Singapore; as well as the M Tower that is fully taken up by Hong Kong celebrity Michelle Reis.
Founder Datuk Leong Sir Ley said: "[As Melaka was] once a key cosmopolitan port in Southeast Asia in the 15th century, I felt that this is the right place to gather people and cultures across the world to enjoy Malaysian hospitality, food and culture, especially the unique diversity of Melaka".