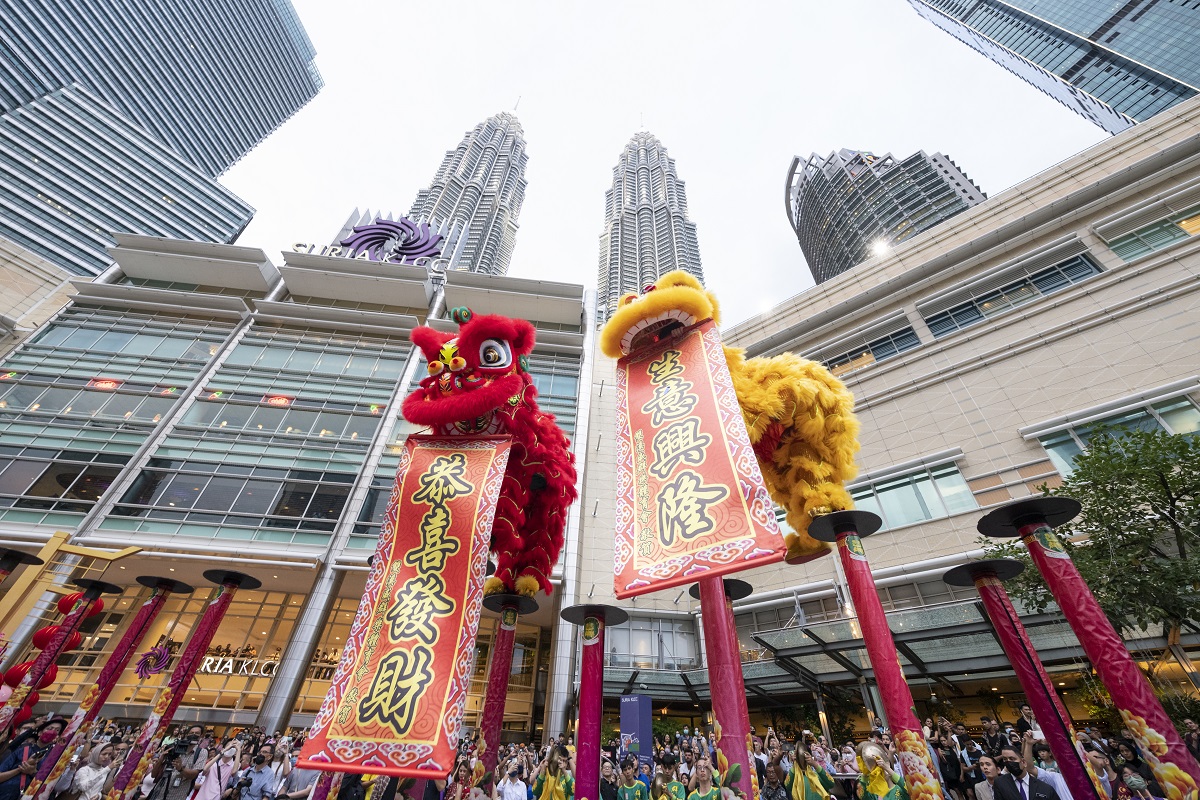 KUALA LUMPUR (Jan 26): The official holidays for the Lunar New Year may be over and many folks are back at work, but the festivities continue at home and in the malls as it ain't really over until Chap Goh Mei rolls in (why mess with tradition when it allows you to have fun for as long as possible).
So, if you have not been to the local malls to check out the decorations they have splashed out for the Year of the Rabbit, there is still time to snap some pics with friends, family or that significant other.
1 Utama Shopping Centre, Selangor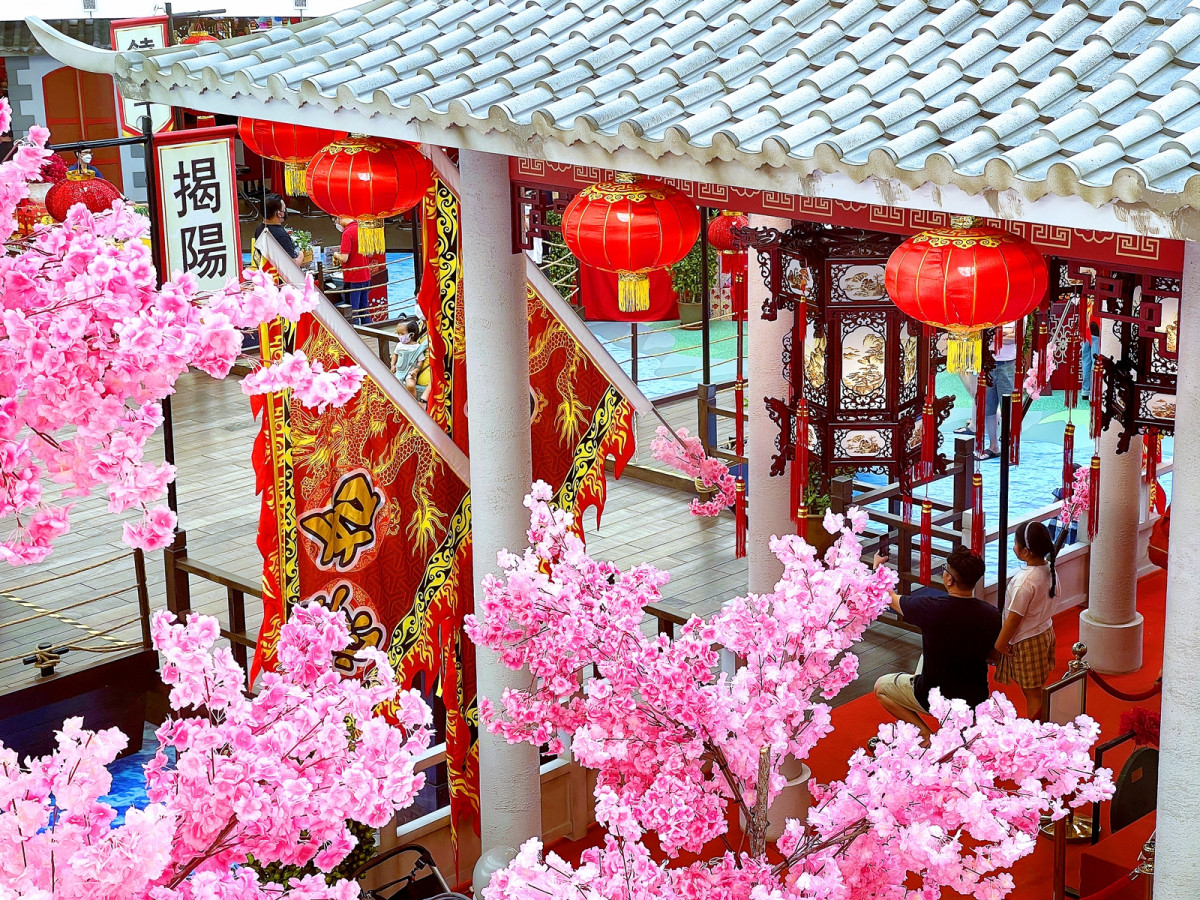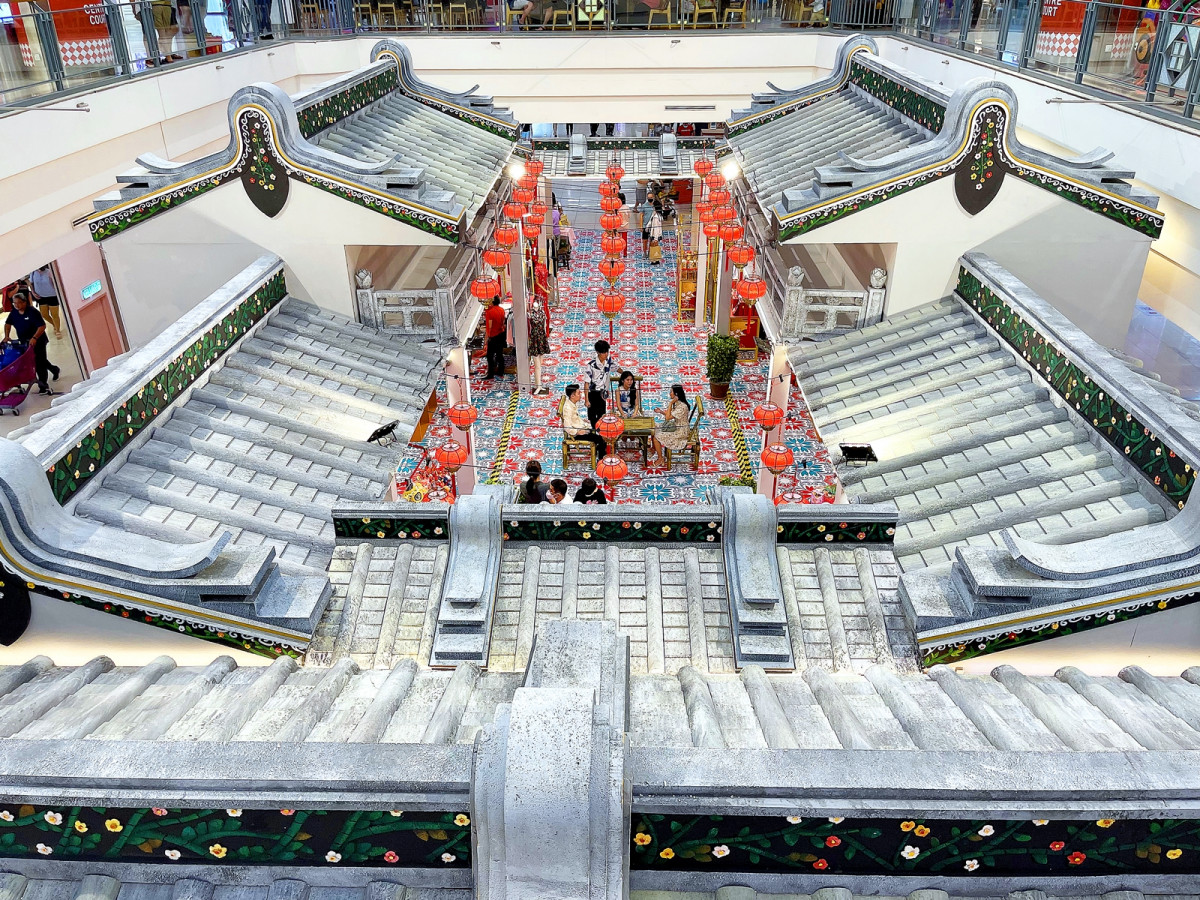 It is a showcase of China's rich Teochew culture and traditions for this year with the "Treasures of Teochew Heritage".
1 Utama Shopping Centre is letting you immerse in the "captivating sights" of the Chaozhou region with "beautiful story-fabled decorations for that Big Rabbit Energy".
Travel back to ancient China with the Guangji Bridge wooden pontoon boats with imperial red flags adorning a magnificent harbour and a beautiful Chinese pavilion decorated with enchanting palace lanterns and cherry blossoms. But do hurry. It all ends on Jan 29.
Berjaya Times Square, Kuala Lumpur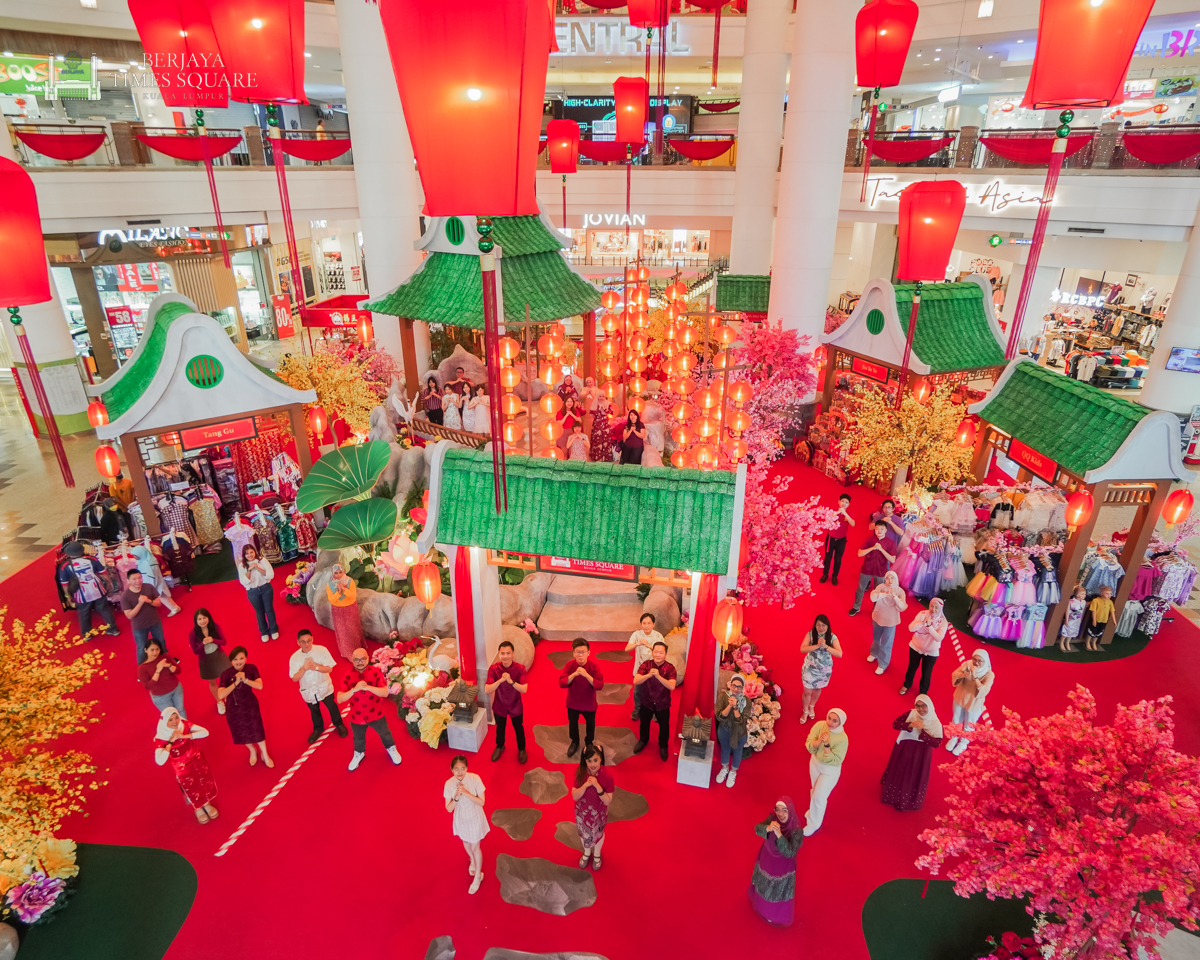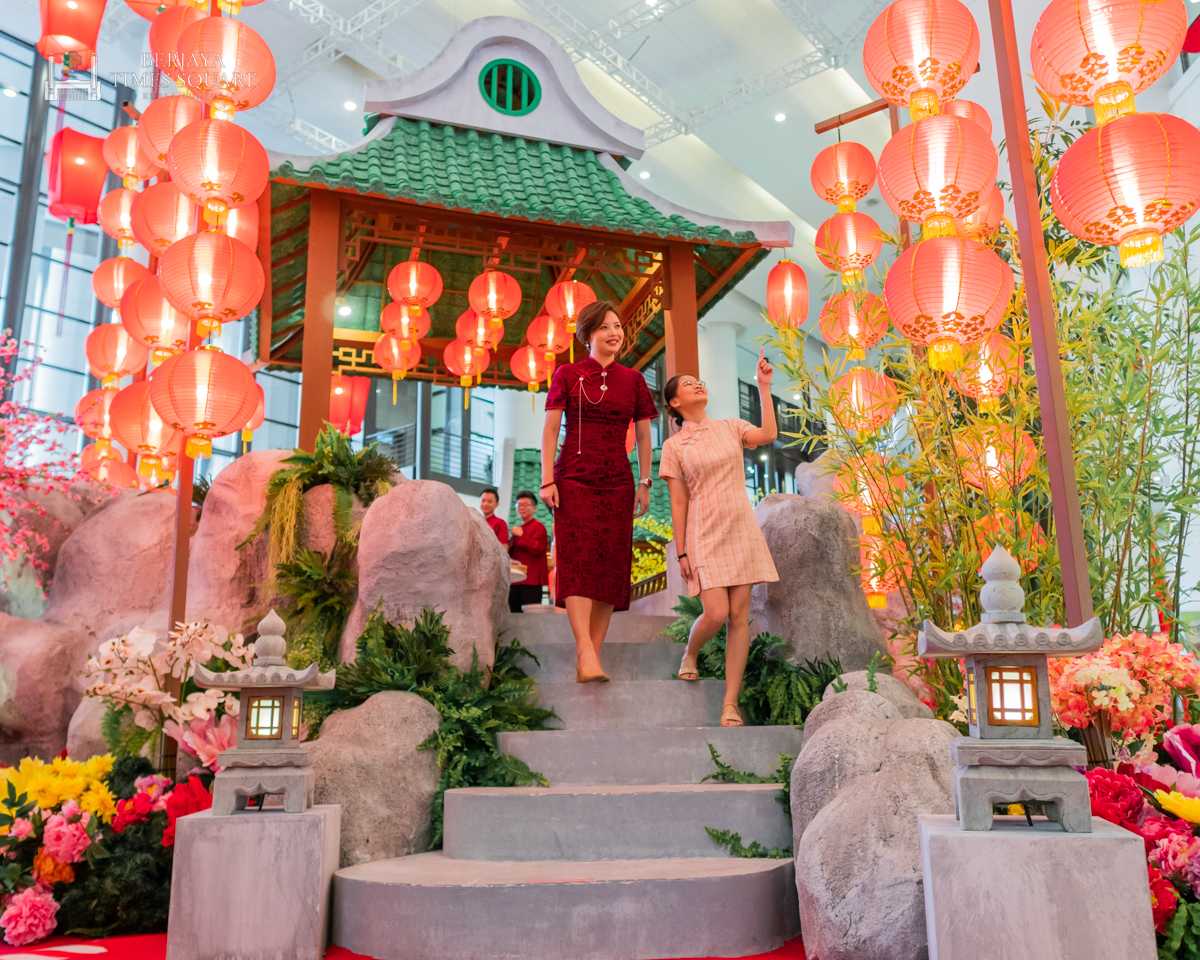 It's a "Joyous Spring Celebration" in this city mall, with "picturesque corners at every turn" at the Ground Floor Central to allow you to immerse in the fresh Year of the Rabbit.
Join in the festivities and stand a chance to win a shopping spree for the family or simply shop and redeem the limited edition Chinese New Year Ang Pow Packets of Delight. Yes, what is a Chinese New Year without that red packet?
All this goes on until Feb 5.
Mid Valley Megamall, Kuala Lumpur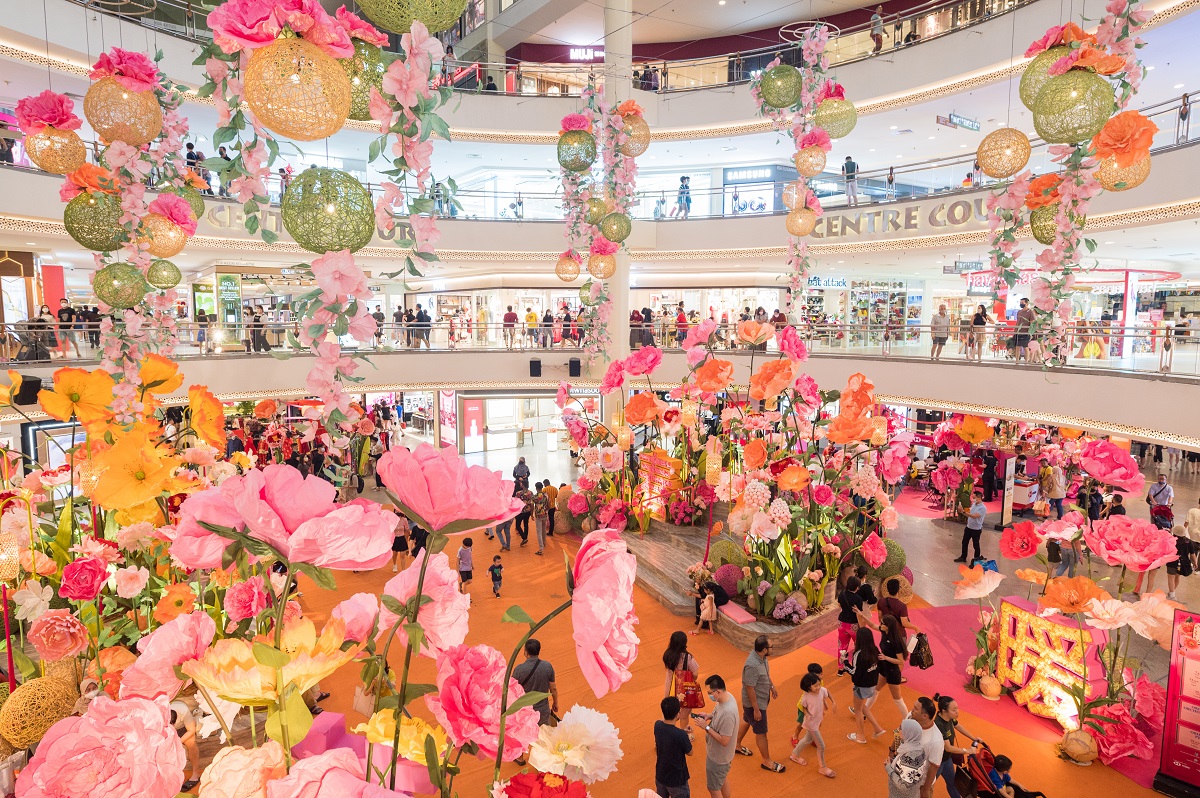 It is a vibrant, festive scene filled with bright colours and photo opportunities for the whole family here.
Oriental lanterns and gates provide a backdrop to all the treats available with "a bountiful harvest of springtime" goodies.
It is all just words until you go there and experience the whole thing yourself. The last day for this is Jan 29.
The Mall, Mid Valley Southkey, Johor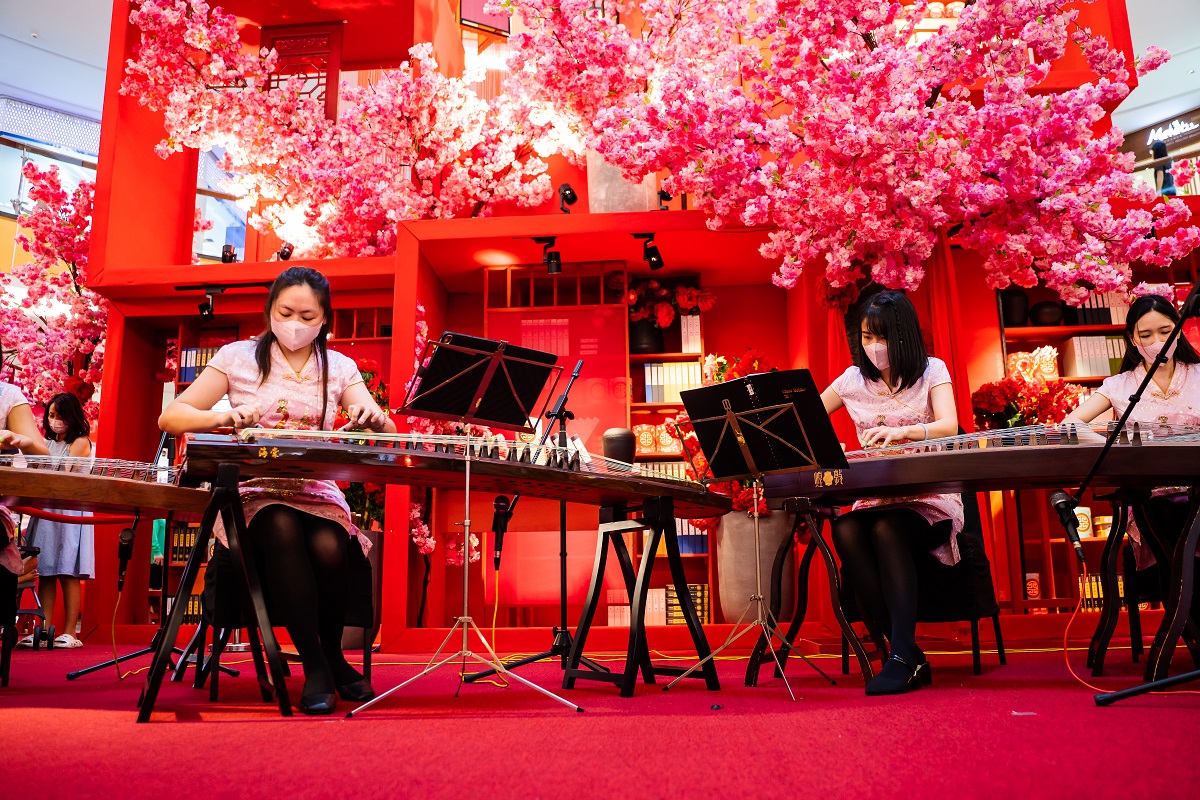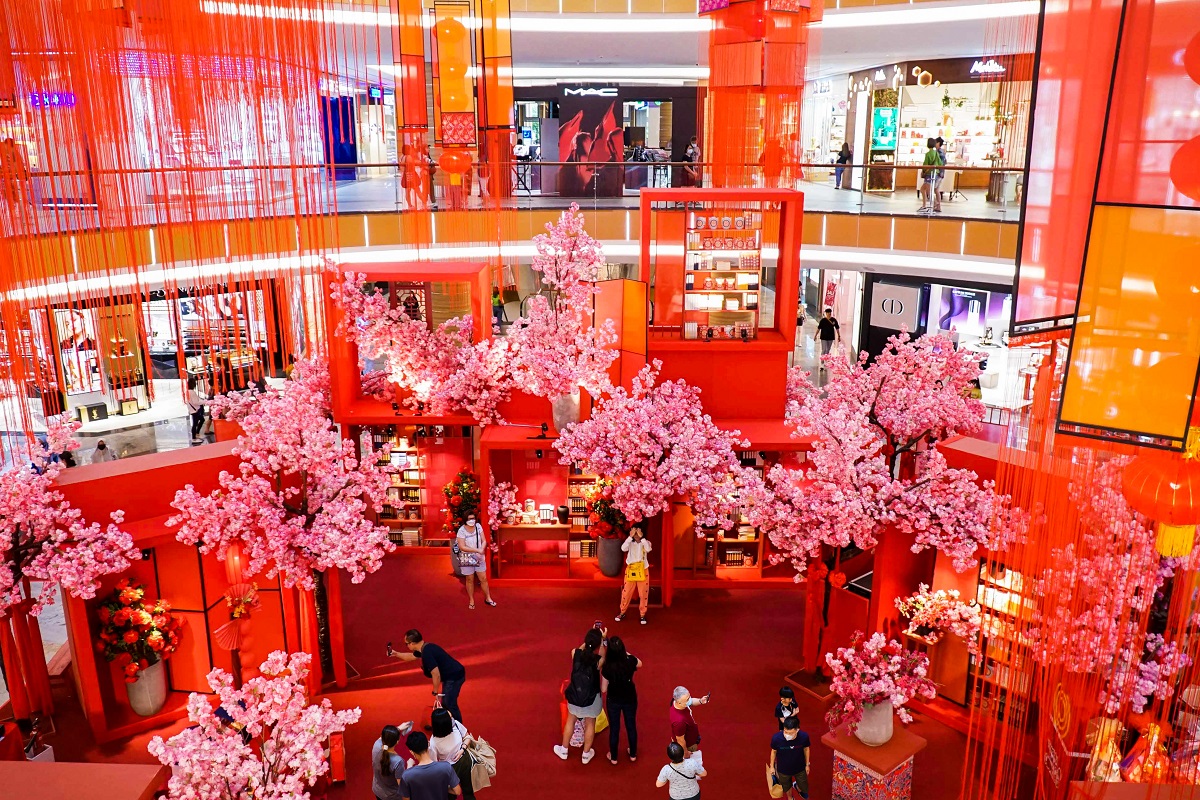 Hop into the Lunar New Year with a heart full of joy! Enjoy the spring landscape when you visit the "quaint stalls" here.
There are workshops for a fun day out! Craft lanterns, bake pineapple tarts, sculpt flowers, or design flower baskets with family, friends, and young ones.
You can still catch the festivities this weekends as it ends on Jan 29.
Sunway Pyramid, Selangor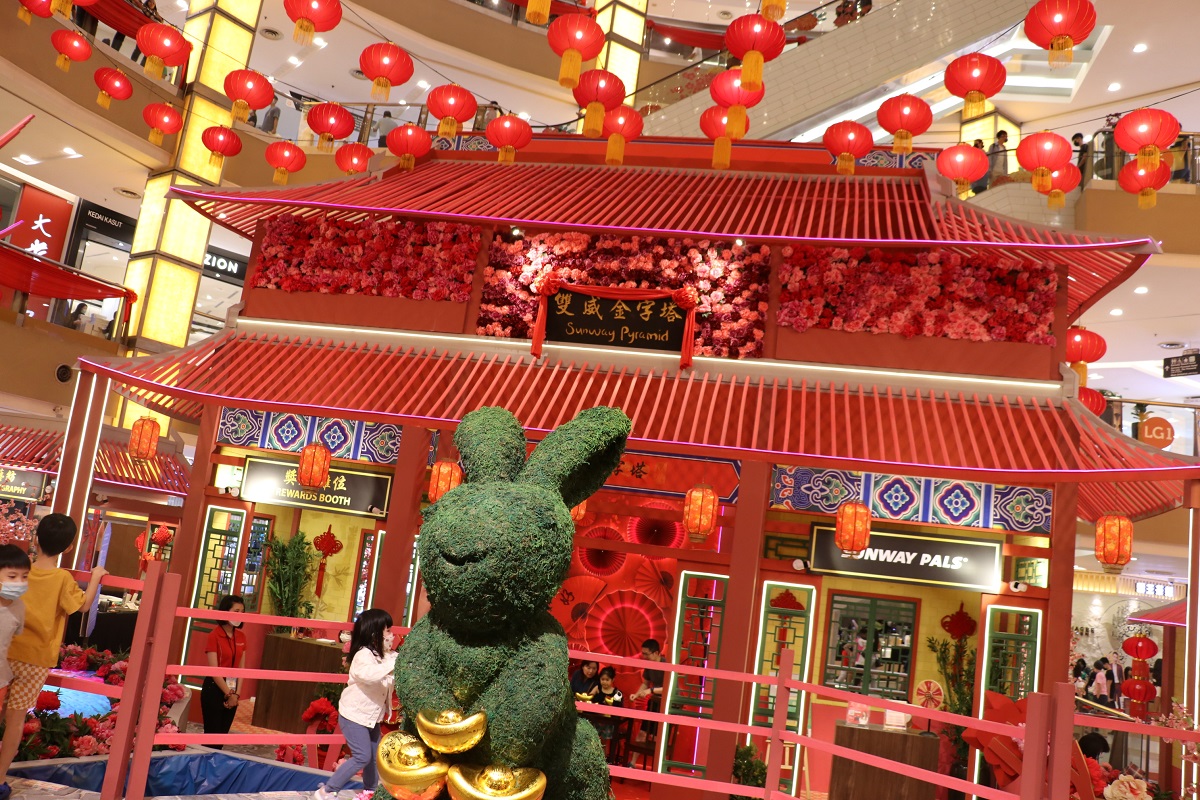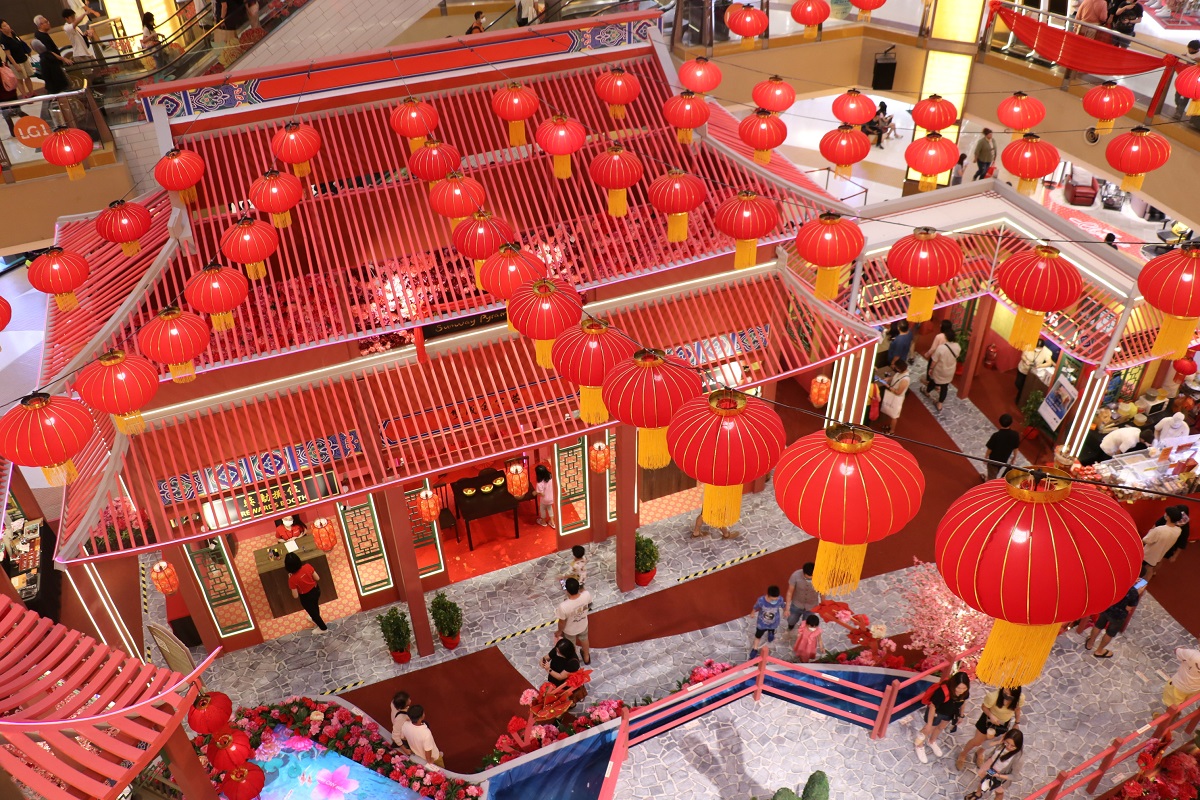 Sunway Pyramid is leaping into the most auspicious time of the year with its very own garden of abundance and prosperity to reflect its theme of "Blooming Happiness" in welcoming the Year of the Rabbit.
Aside from the intricately-designed concourse awashed with pink and red hues, shoppers can also participate in the Fortune Hop Augmented Reality (AR) game to redeem a gift at the rewards booth.
The interactive Blessing Pond will allow shoppers to submit dedicated messages and watch them appear on a delicate lotus bloom – so they can share their joy and excitement about their celebrations with everyone!
Sunway Velocity Mall, Kuala Lumpur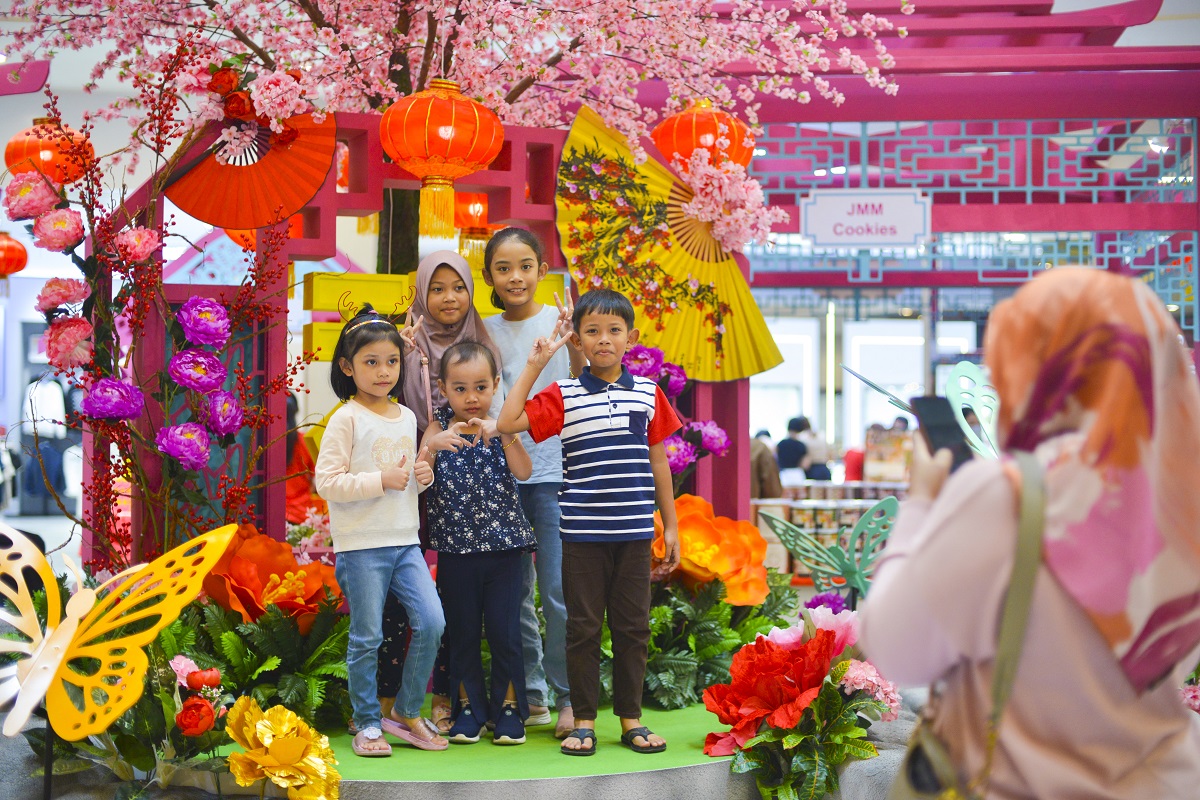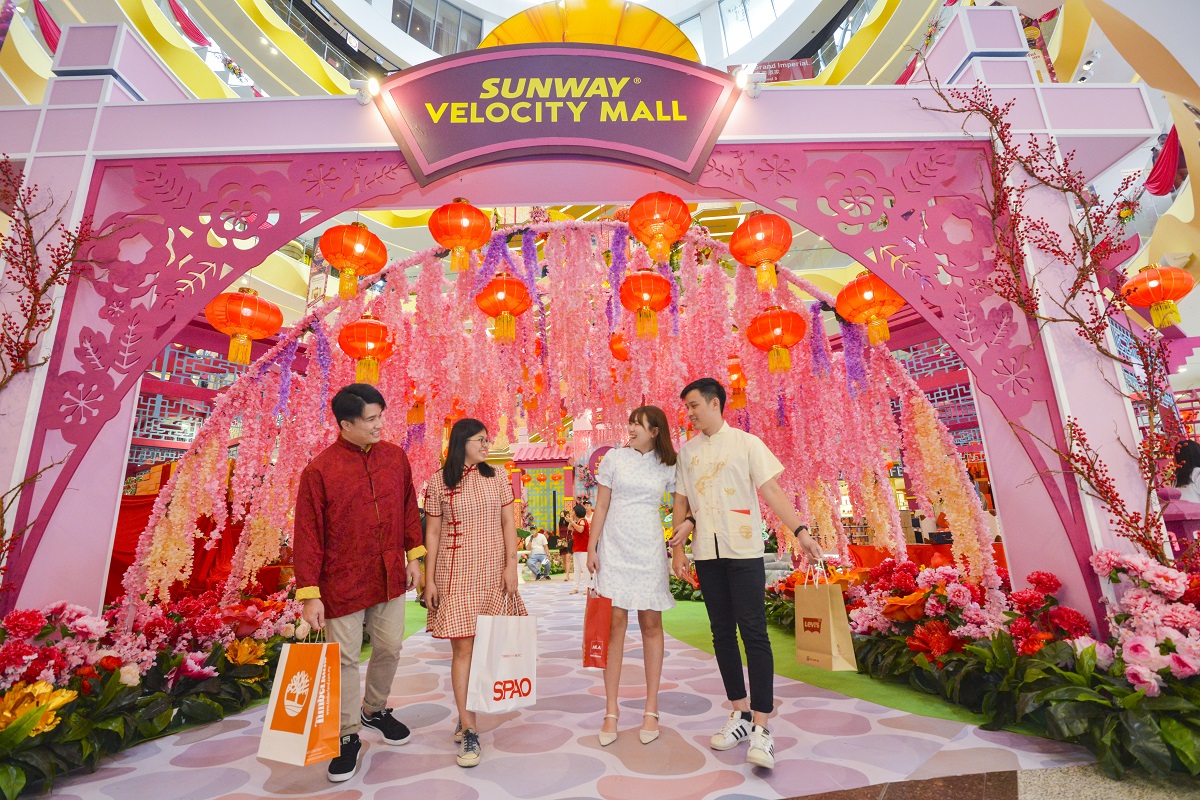 At the Main Atrium, shoppers can find a family of lively rabbits in a fascinating Spring Forest surrounded by flowers and plants to give shoppers a blooming sense of blissfulness.
The Spring Forest is a perfect spot for a family portrait and Insta-worthy photos! To make Chinese New Year 2023 even more memorable, take part in Sunway Velocity Mall's Facebook or Instagram 1,2,3 BLOOM photo contest! The top 10 winners with the most creative post will walk away with Sunway Pals e-Gift card worth RM60.
Sunway Putra Mall, Kuala Lumpur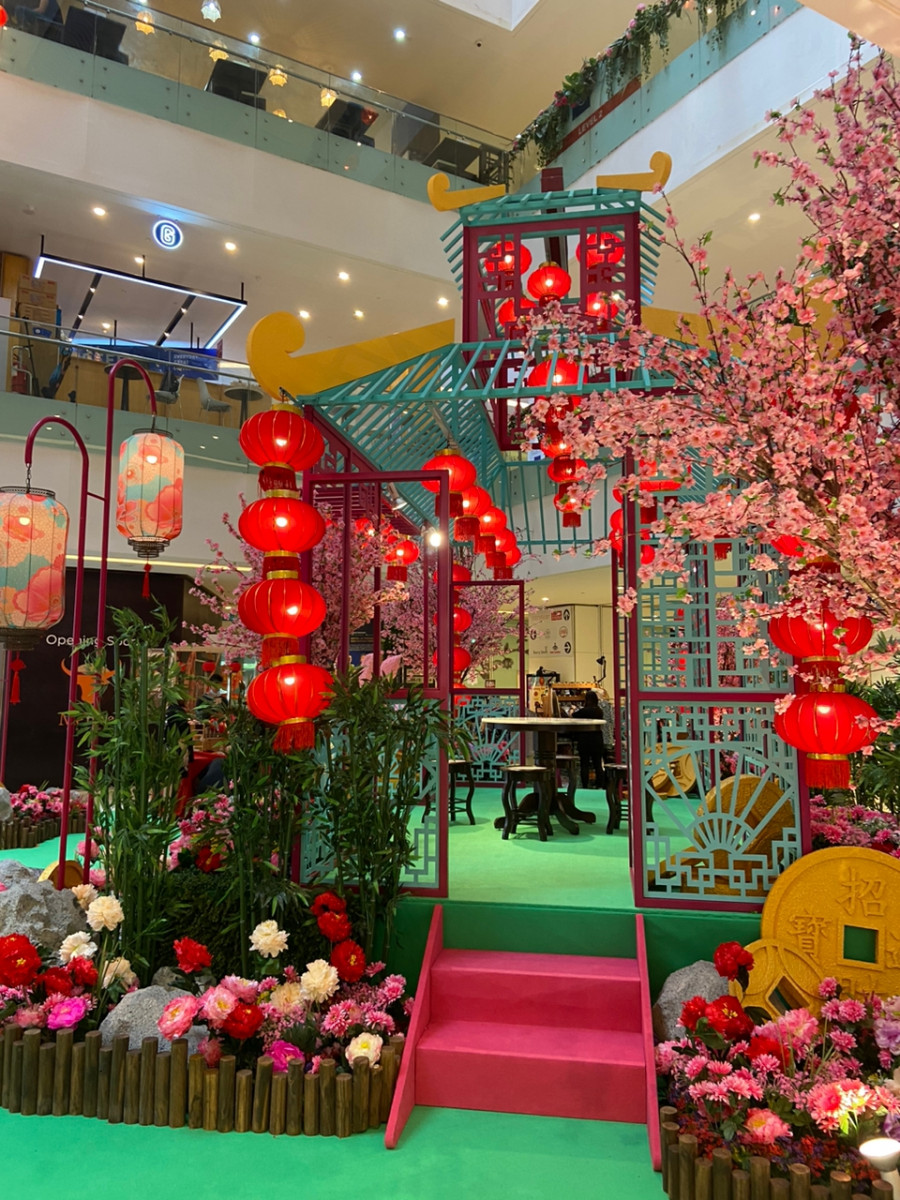 Drop by to participate in the loads of activities here during the weekends of the Chinese New Year celebrations until Feb 5.
Among them are the 24 Grand Season Drums, Dragon Dance, Rabbit Mascot Walkabout, Traditional Chinese Fan Dance, Silk Dance, Lantern Dance, Chinese Diabolo, AR wishing pond, and many more.
Sunway Carnival Mall, Penang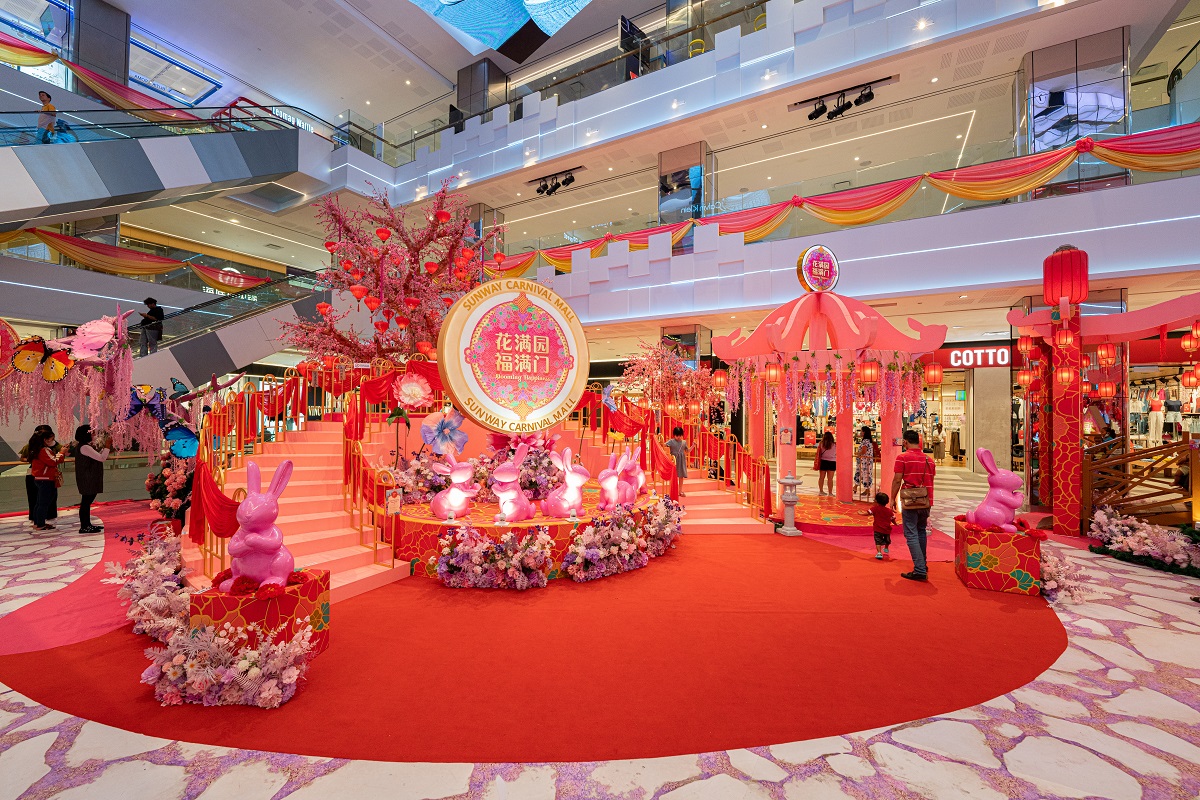 Feel the charm of the lovely blooms as you enter the Garden of Abundance here, with a lantern-filled cherry blossom tree as the centrepiece, creating a warm, celebratory flair.
Take a little walk at the Stairs to Success (Bu Bu Gao Sheng) for good blessings as you head to the cherry blossom tree for some photo opportunities whilst making memories with your family and friends.
The Year of the Rabbit signifies longevity, peace and prosperity in the Chinese culture; celebrating love and "tùgetherness" (tù means rabbit in Chinese) with our loved ones near or far.
Sunway Big Box Retail Park, Johor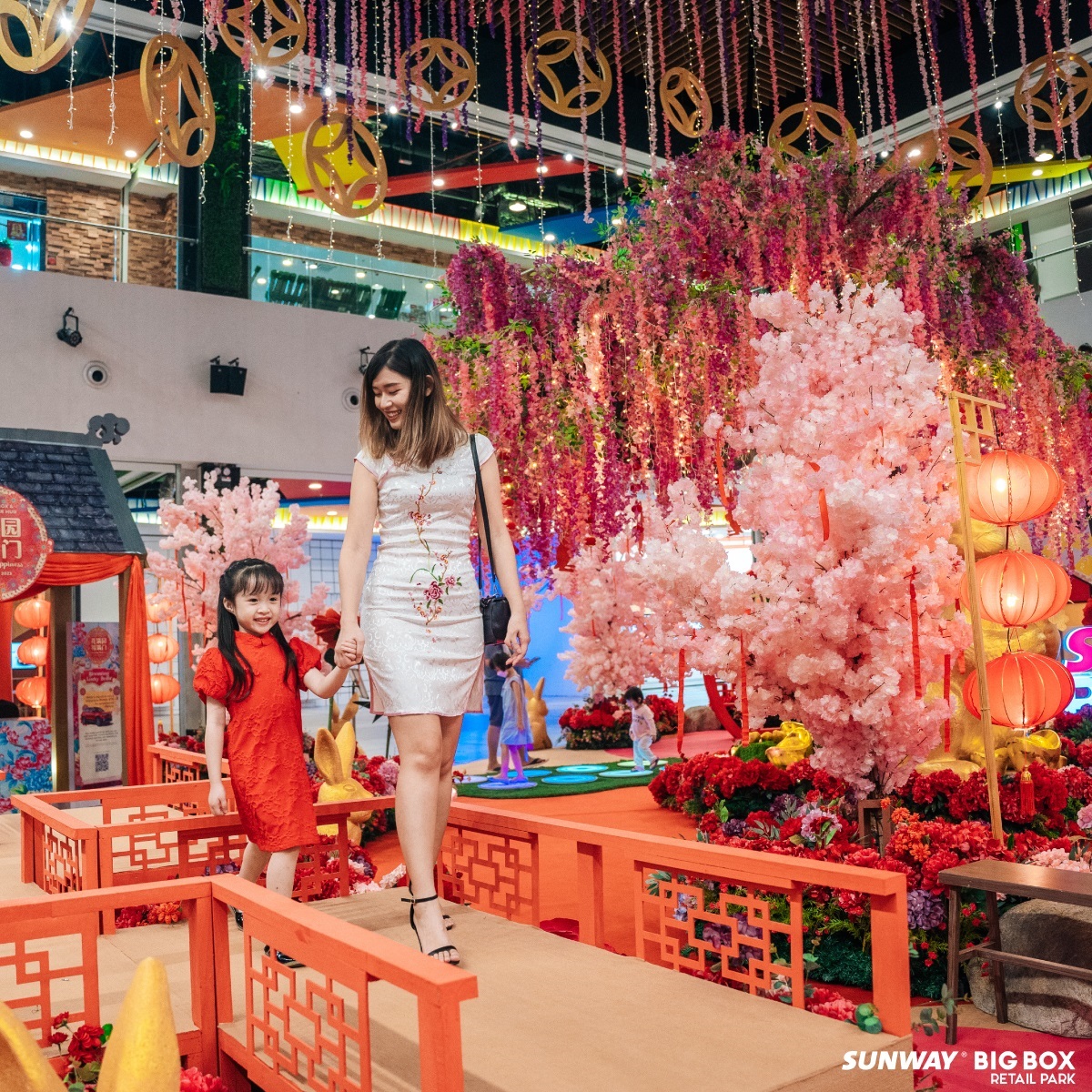 Here, an exciting line-up such as DIY Workshops, God of Prosperity Walkabout, Acrobatic Lion Dance and many more are put together for shoppers on selected weekends during the Chinese New Year.
They can also interact with a magical AR Blessing Pond. Mystery gifts await those who complete the game with highest score!
Suria KLCC, Kuala Lumpur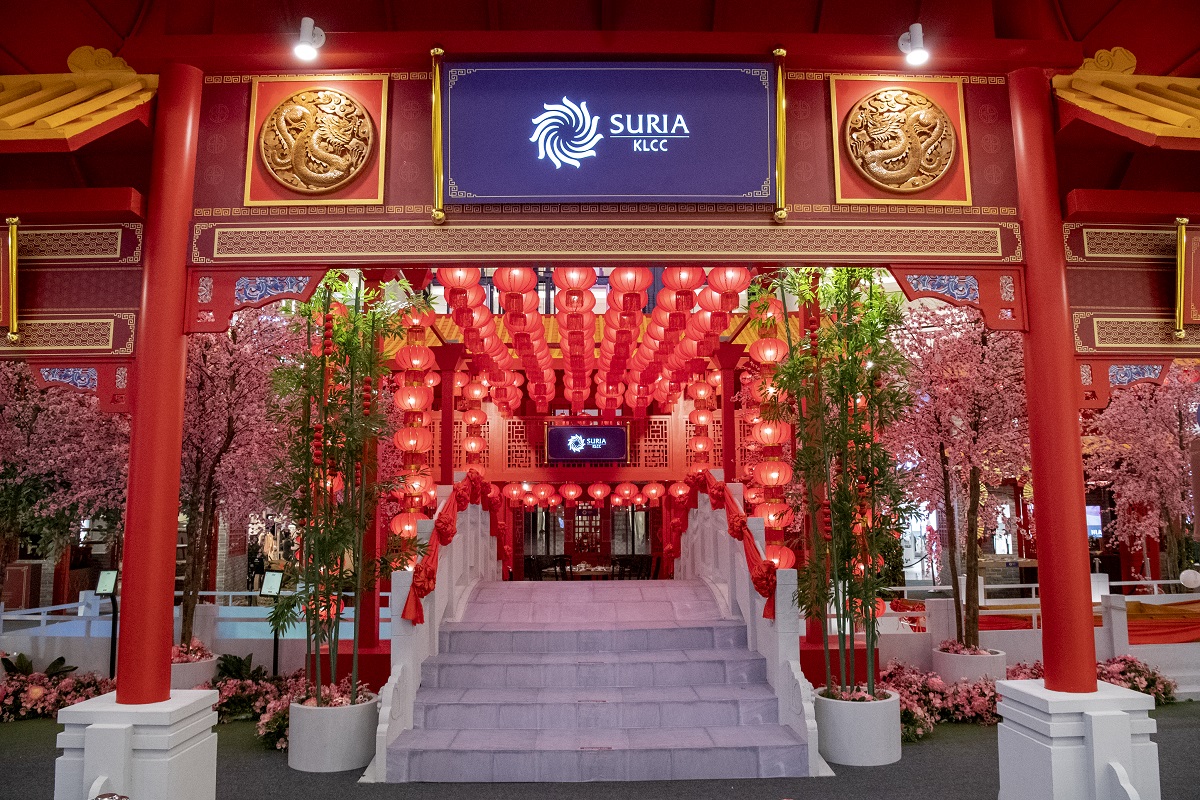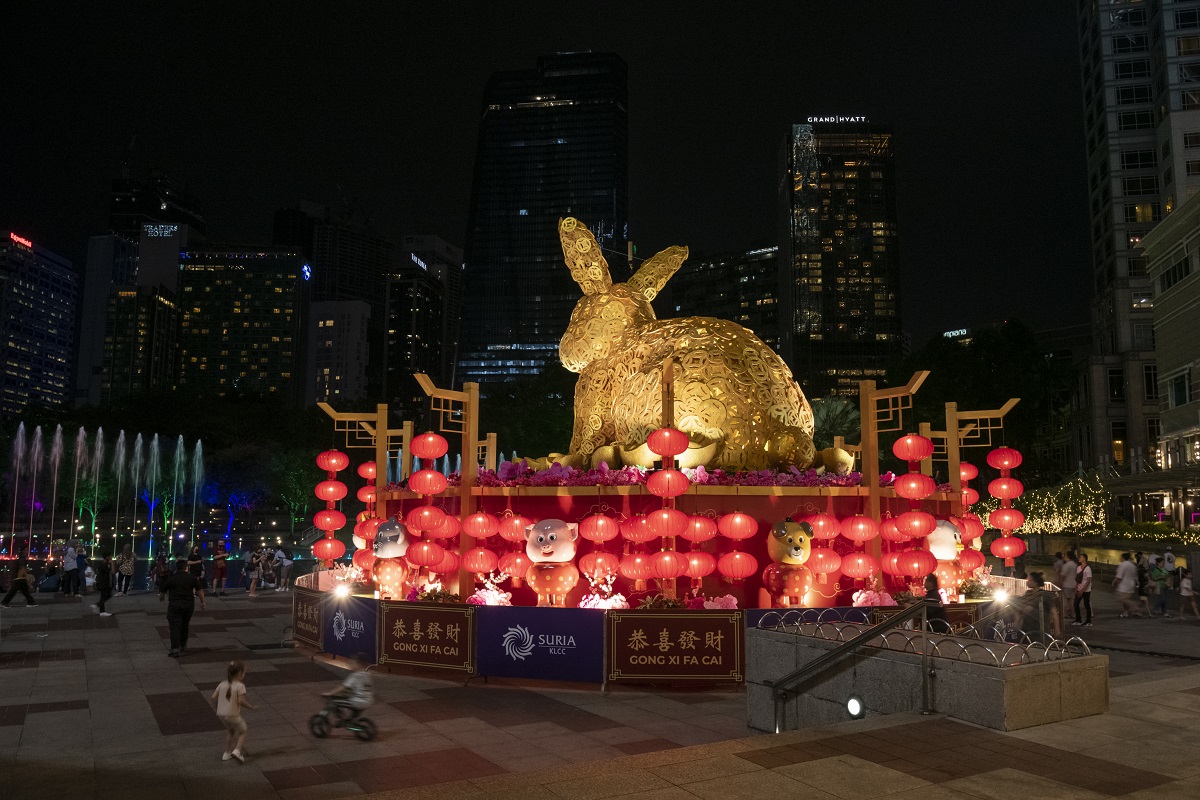 The mall has been outfitted to transport shoppers to the streets of olden China during this Chinese New Year season. They can find an assortment of offerings in an "old town setting as it comes alive with a vibrant bazaar".
Shoppers will also find great photo opportunities with traditional Chinese elements such as the rickshaw, while the many red lanterns that line these streets "will also set a joyous festive ambience for all".
This "ancient oriental setup features a traditional Chinese gate tower as its centrepiece, surrounded by building structures covered in aged wooden facades with upturned eaves characteristic of traditional Chinese architecture".
Gurney Plaza, Penang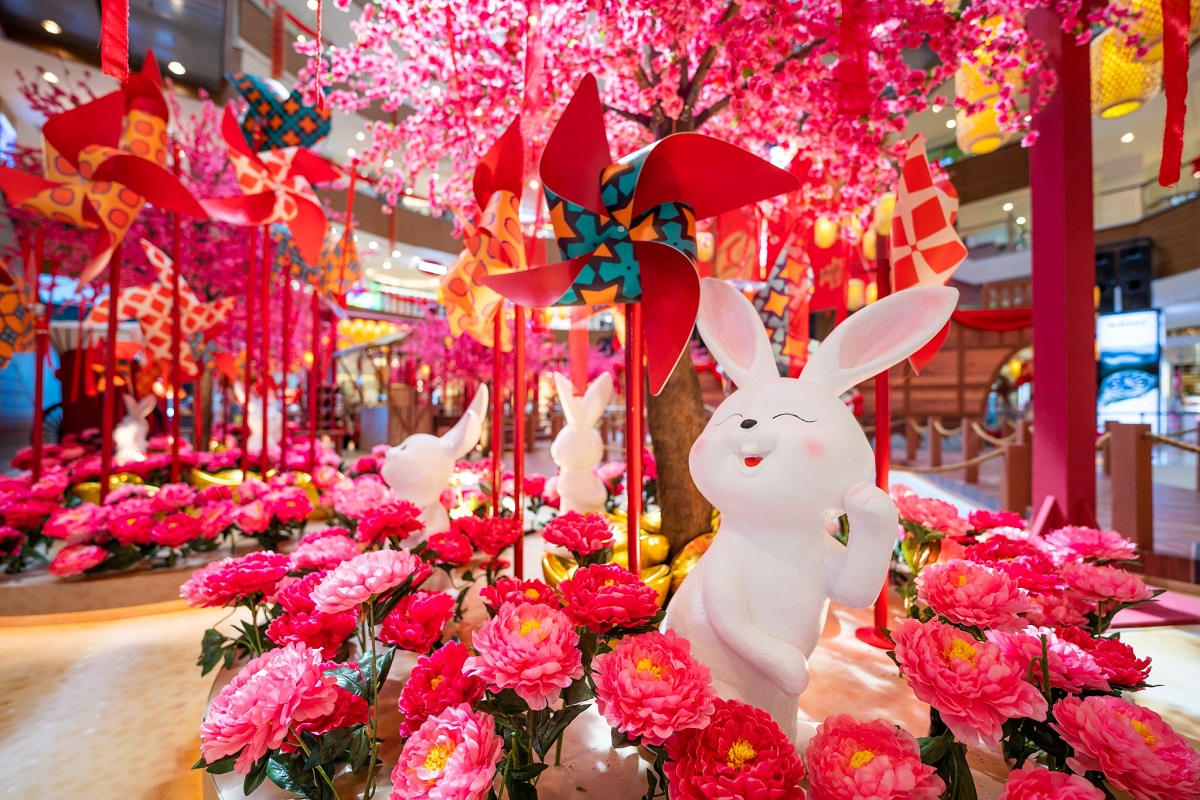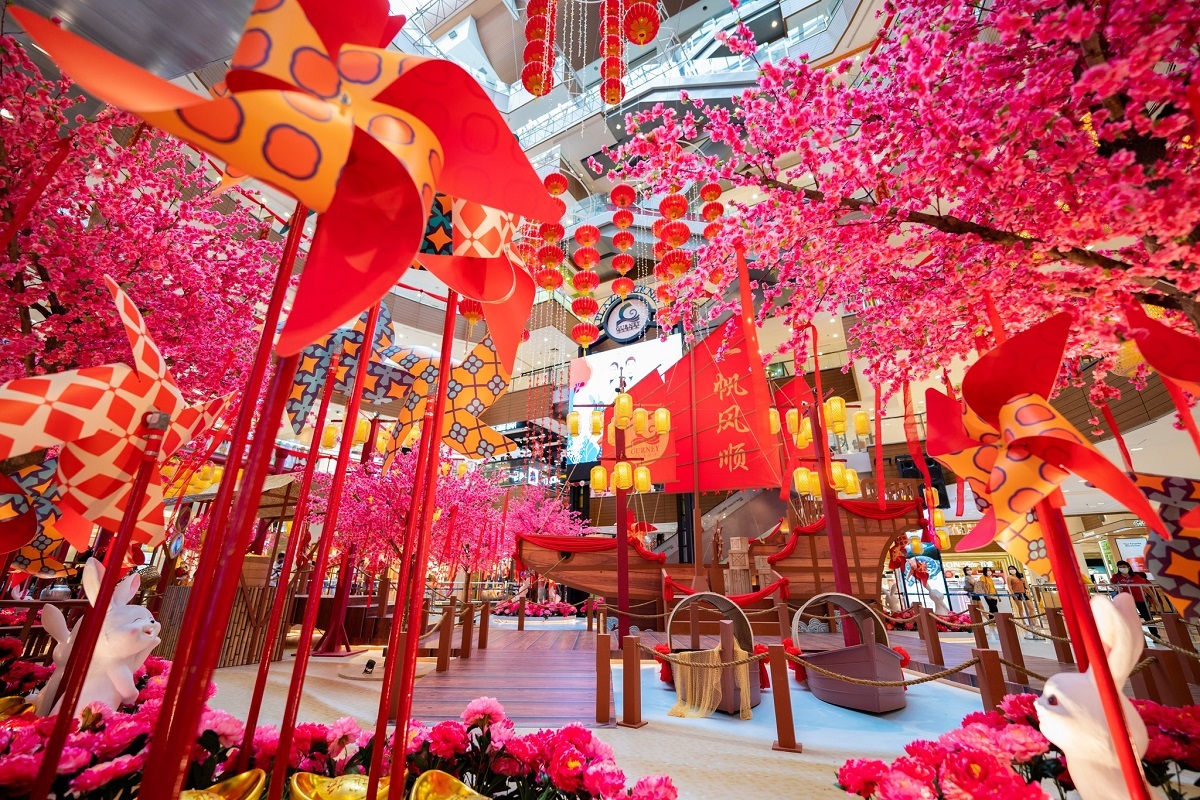 The Penang mall's theme for this Lunar New Year is a "Prosperous Voyage".
A major attraction here will be a 38ft-tall Ming-inspired treasure fleet together with 18 rabbits and windmills "placed inside the premise". Just great for photo opportunities to grace your social media.
Do watch out for the Double Lion Dance on Jan 29 at the Alfresco Area at 6pm.
Pavilion REIT malls, Kuala Lumpur and Selangor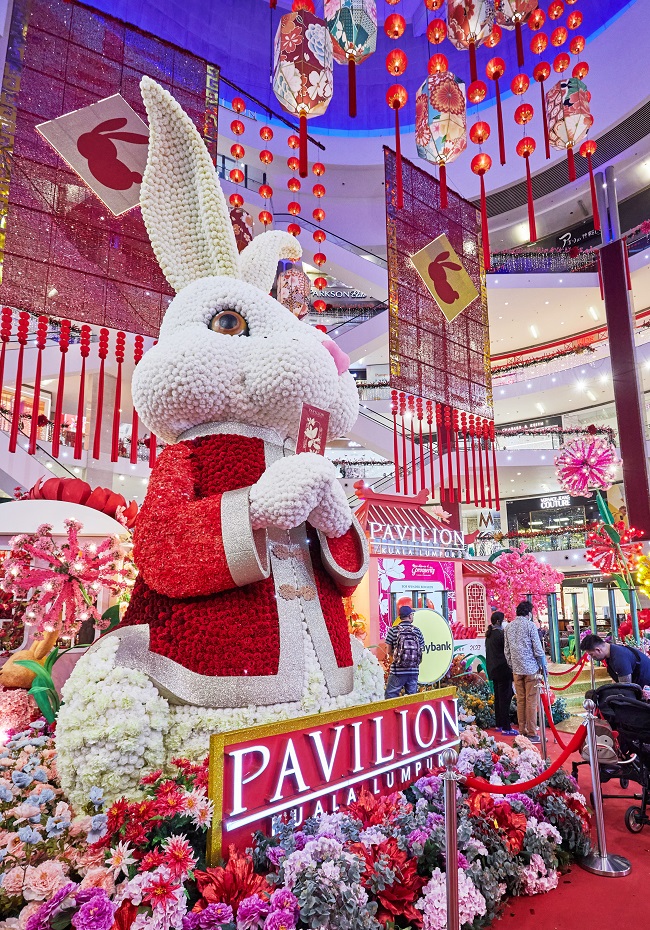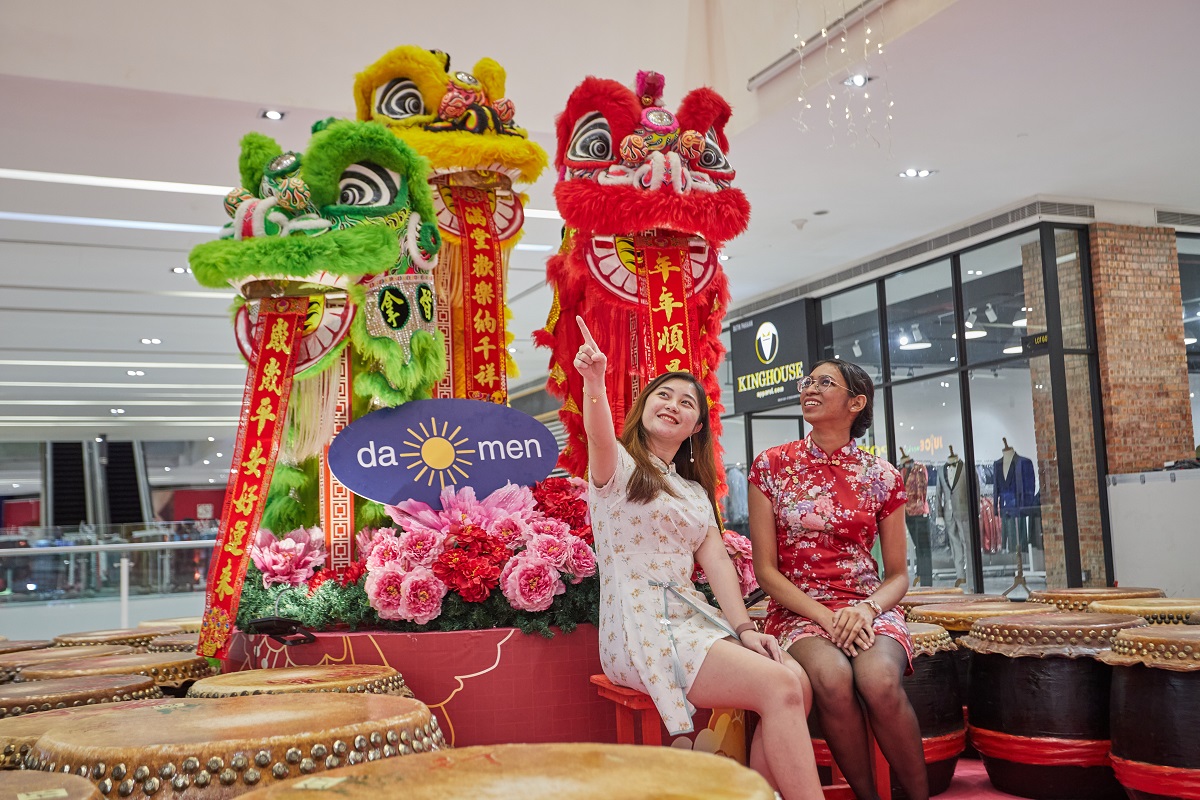 The assets of this REIT include Pavilion Kuala Lumpur, Intermark Mall in Kuala Lumpur and Da Men USJ Mall in Selangor, and they all are splashing out their decorations in full force to welcome the Year of the Rabbit.
Pavilion KL, Malaysia's premier shopping destination, presents its 'Abundance of Prosperity' Chinese New Year celebrations to usher in ample luck and prosperity for all shoppers in the coming year.
Da Men USJ is going with its "Beats of Prosperity" theme that will immerse shoppers in "the rhythmic thumping of drums and clashing of cymbals in gravity-defying acrobatic lion dance performances that play an integral part in ushering in the new year".
At Intermark Mall, embark on a "Senses of Prosperity" journey this Chinese New Year. Until Feb 5, shoppers are invited to immerse "in the spirit of the festive season with elements to evoke the five senses – Sight, Sound, Taste, Touch and Smell".