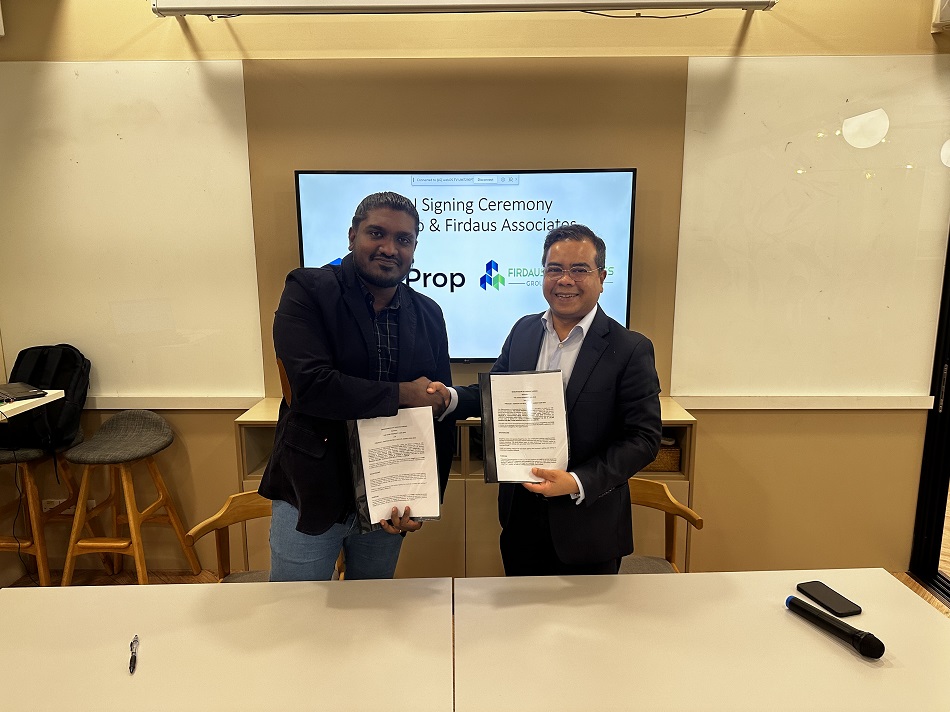 The firm has organically grown with the requirements of services over the past 25 years and matured with the advent of technology applications.
It strives to deliver superior property information solutions.
Collaboration with EdgeProp to have a more dynamic data exchange.
While many would have reservations about starting a business during a recession, the founder of Firdaus & Associates Group of Companies, Datuk Firdaus Musa decided to kick off his property firm anyway.
Established in 1998, during one of the worst economic recessions in the country, his company was started with a capital of just RM1,000.
"I had decided that it was the best time to open up a firm during bad times as the moment things start to improve, I'm already up and running and be able to provide services," Firdaus said.
The holder of an Urban Real Estate Management degree from Kingston University, London, United Kingdom, Firdaus initially started a sole proprietorship, with him doing the rounds and real estate agency work.
The firm gradually started from the basic valuation work for private individuals to providing work for financial institutions, progressing to real estate agency in the subsale market and project marketing for new development proposals to property management of residential strata properties and commercial buildings.
"A year after later, I started to employ professional staff, initially with one, then four then 10, 30, 50, creating a private limited company, employing directors and later opening up branches.
"This year, being our silver anniversary, we have 10 branches operating throughout Klang Valley, Penang, Ipoh, Seremban, Kuantan and Johor Bahru with a staff strength of 300 professional personnel in property valuation and property management and another 500 real estate negotiators," he said.
Firdaus is currently the president of Fiabci Malaysia Chapter, a Fellow of the Royal Institution of Surveyors Malaysia (RISM); Association of Valuers, Property Managers, Estate Agents and Property Consultants in the Private Sector, Malaysia (PEPS) and Malaysian Institute of Professional Property and Facilities Managers (MIPFM); and a professional member of the Malaysian Institute of Estate Agents (MIEA).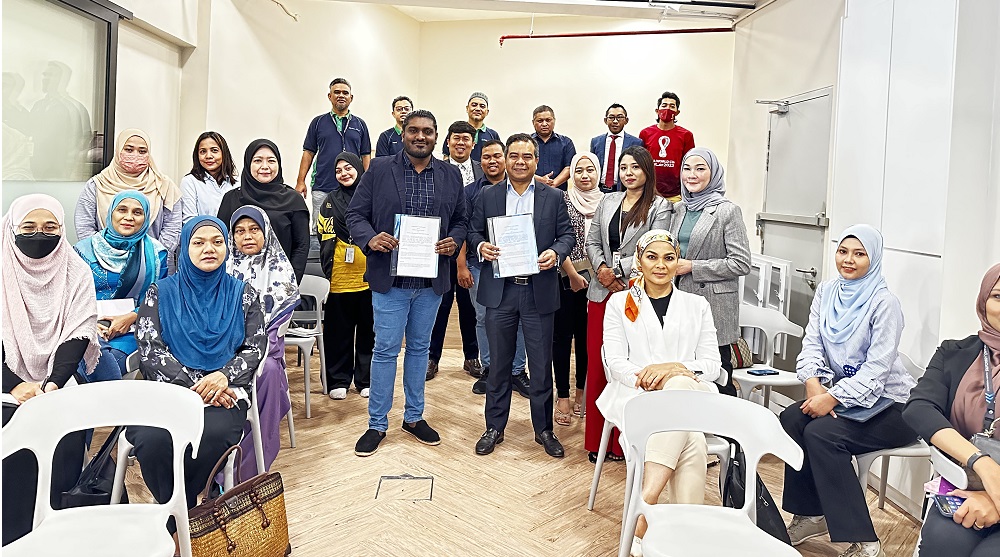 The core services of the firm have now been separated to specific departments under Firdaus & Associates Property Professionals Sdn Bhd headed by senior personnel and separately managed to provide focussed services to clients.
"Today, we are one of the few Malaysian-bred professional property firms having three separate entities to provide each set of property professional services in property valuation, market research and property consultancy under the initial parent firm, Firdaus & Associates Property Professionals Sdn Bhd; real estate agency under Firdaus & Associates Real Estate Agency Sdn Bhd (passionately known as FARE Agency) and property management, under Firdaus & Associates Property Management Services Sdn Bhd," he explained.
The firm's main markets are throughout Malaysia with eight branch offices and mainly concentrated in the Klang Valley, Ipoh, Penang, Seremban, Johor Bahru, Kuantan, Kota Kinabalu and Kuching, with its London office mainly dealing with international investors for Malaysia and vice versa.
Collaboration with EdgeProp
Aspiring to receive more engagements with EdgeProp working together with the negotiators of Firdaus & Associates, Firdaus said he decided to have this collaboration as it ties in with his firm's website and internal system.
"Our negotiators can upload one time and it's already out in our website, our system and most importantly on EdgeProp portal. This consistent updating in the system will boost the SEO [Search Engine Optimisation] of our website as well as expose all our RENs [real estate negotiators] in the digital world and make us more visible online," he said.
He added that it also gives an additional benefit to its RENs and easy monitoring for the firm's administration staff in keeping track of its RENs' advertisement activities.
Firdaus said he is looking forward to a more dynamic data exchange between the firm and EdgeProp.
Future plans
Firdaus & Associates plans to streamline its corporate structure according to the services it provides and looking into investors to take up percentage equity.
"The technological disruptions and platforms will provide new opportunities in our field of services by empowering our human capital in personal interactions, better services and revenues.
"We are also embarking in branch expansion throughout the Klang Valley and other states in the immediate future," Firdaus said.